Ottawa Byward Market Courtyard Restaurants
Posted by Leif Olson on Friday, June 18, 2021 at 11:11 AM
By Leif Olson / June 18, 2021
Comment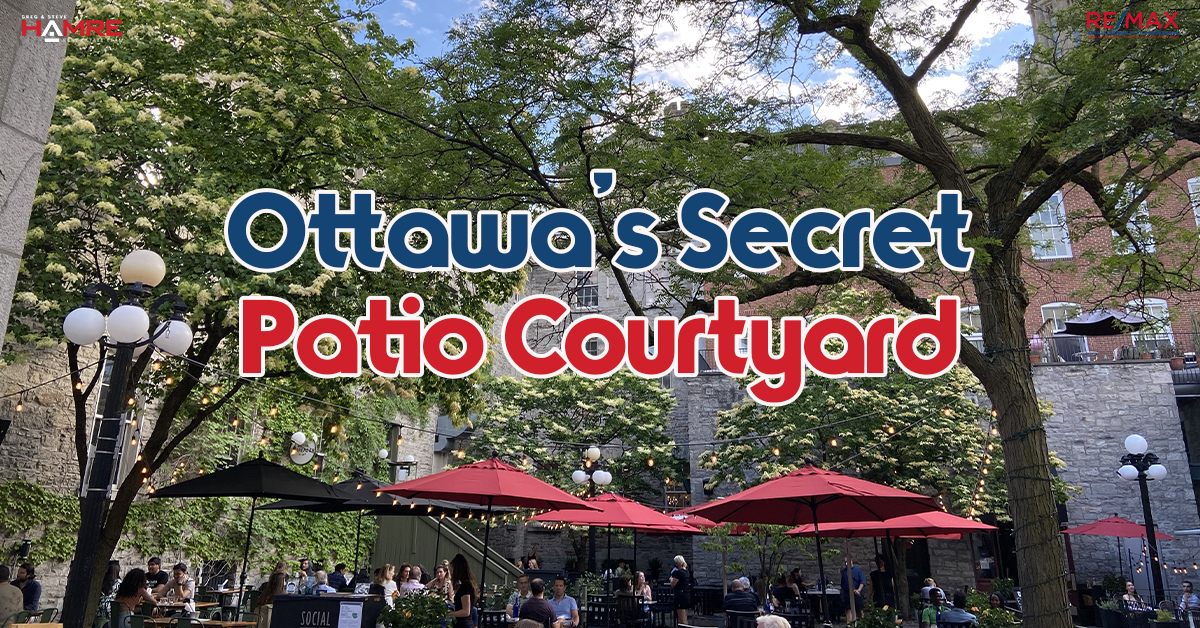 Did you know Ottawa has a secret courtyard of fantastic restaurants right downtown? Hidden from the main street in a magical setting that feels like something out of a movie.
You need to visit the courtyard off Clarendon Lane. Cobblestone patio, decorative lighting, stone arches and more set the scene for this beautiful location.
There are 4 incredible restaurants that share this patio space. read along to make your choice and visit for a great meal tonight!
1. Mamma Grazzi's Kitchen
This beautiful restaurant is known for their thin crust pizza and pasta. Mamma Grazzi offers a fine selection of wine to go along with the authentic Italian cuisine. The courtyard setting adds to the atmosphere and makes for a memorable meal every time.
Visit Mamma Grazzi's Kitchen tonight for an incredible dinner, but be careful not to fill up on their spectacular homemade bread before your food arrives!
2. Courtyard Restaurant
Named for the historic setting, this restaurant offers elegant meals. Some specialties include steak frites, duck poutine and arctic char. For an elevated dining experience check out Courtyard Restuarant. Perfect for special occasions such as graduations or birthdays!
3. Social Restaurant + Lounge
This restaurant has the food and the vibe and is the perfect place to be social. Our recommendation: The Social Burger. This burger has aged cheddar or stilton + double smoked bacon + chipotle aioli + truffle butter bun + bibb lettuce + tomato + pickled onion + served with house fries or salad. You need to try it. They also have elevated dishes such as mariposa duck confit and ribeye. Social is a must-try in this secret courtyard.
4. Clarendon Tavern
The Clarendon is a Byward Market neighbourhood bar and dining room serving innovative cocktails with craft beers, vintage and farm to table comfort food every night. Relax, enjoy a good drink and some comfort food. You will be thanking us later!
5. Planet Coffee
Just around the corner a few steps down Clarendon Lane, grab coffee and desert at Planet Coffee. Find decadent squares, brownies and more at this local coffee shop. Perfect for an after dinner coffee or mid afternoon snack.
Where will you go first?
Will you grab Italian food from Mamma Grazzi's? Elevated plates from Courtyard or Social? Let us know, and enjoy!