Santa's Parade of Lights 25th Anniversary
Posted by Nic Hamre on Wednesday, November 23, 2022 at 3:54:09 PM
By Nic Hamre / November 23, 2022
Comment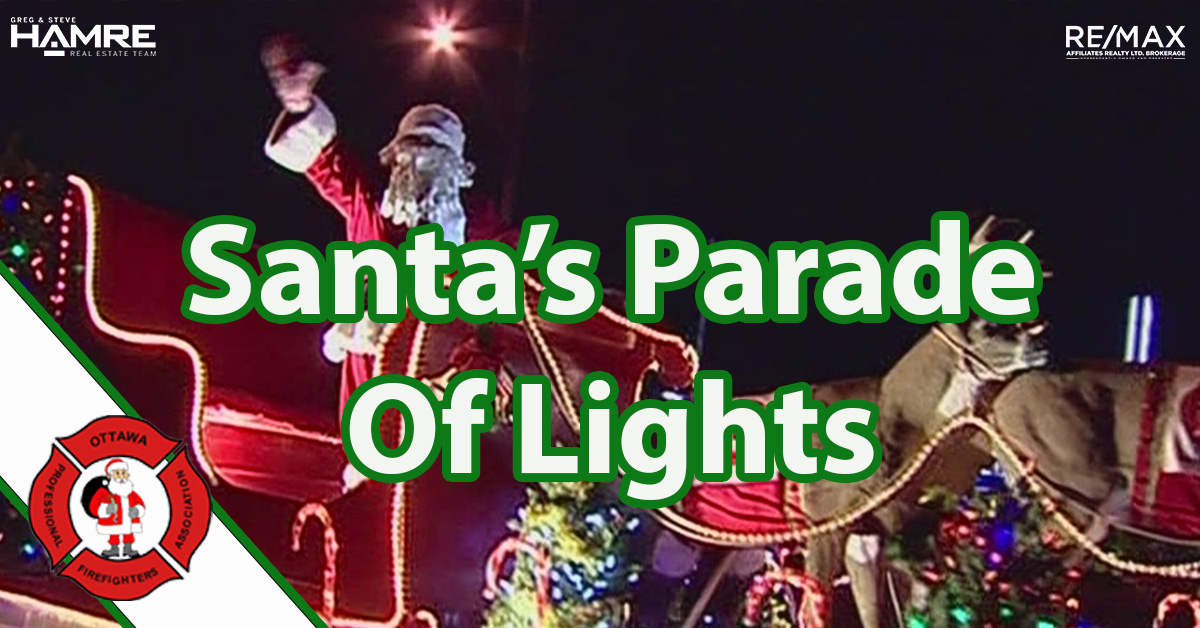 Santa's Parade of Lights 25th Anniversary
We are approaching the Christmas Holidays with it being roughly a month out. The winter holidays are just different, in the best way.
A Christmas parade can be a true testament to show off community strength and spirit. Santa's Parade of lights has been one to do just that. For years, it has proven to be a successful, joyful and enthusiastic event supported by members of the community and beyond the Orleans region.
This year marks the 25th year of Santa's Parade of Lights. And, with the dedication of over 200 volunteers and members of the Ottawa Fire Department being leaders of the charge, the assembly of this event has led to a lot of excitement. This year in particular having a sense of normalcy, again.
This year the family friendly, inclusive event of Santa's Parade of Lights, welcomes all. You, your friends, your families, leashed pets and everyone else, are encouraged to join in supporting the spirit of the holidays and festive entertainment in the heart of Orleans, on St-Joseph Boulevard.
The parade has always had a balanced and diverse approach. With school groups, marches, floats, trucks, tractors, vehicles, businesses and community associations, you can anticipate a vibrant and enthusiastic atmosphere. Live band and loud cheers are to be expected throughout. The Fire Services Band will be one to look out for. Even before the start of the parade - Sing Host Studios, will be hosting live entertainment. Rumor has it, Santa may be making an apperance!
An estimate of 120,000 people will be there. Between supporters and participants tagging along from all over the Ottawa region and surrounding neighbourhoods. This support has led to great depths in recognition as one of the greatest parades in Eastern Ontario. With that, there is no limit on numbers.
How can I support or donate?
$10 standard, digital donations will be made available to the public with stations set up + Boot Tap. Thanks to TipTap, a digital fintech service partaking in the event. TipTap's services, allow you to pay in the form of credit/debit or mobile device payment made directly available to you throughout the parade event. Confirmation of your donation will show a flashing light and make a beeping sound.
When/Where?
It all kicks off this Saturday, November 26th, 2022 @ 6:00PM- 8:30PM on St-Joseph Blvd. Orleans! We hope to see you there!
St-Joseph Blvd – Youville drive to Preston Drive, Orleans
For the countdown and more information visit: https://paradeoflights.org/