RE/MAX NETWORK GIVES BACK DURING 2023 MONTH OF MIRACLES AND BEYOND
Posted by Leif Olson on Monday, September 25, 2023 at 2:45:23 PM
By Leif Olson / September 25, 2023
Comment
The 2023 RE/MAX Month of Miracles flew by in August – and all the while, RE/MAX affiliates were busy finding creative ways to give back to local children. This article was originally published on remax.com.
The RE/MAX Month of Miracles is an annual month-long event that celebrates the year-round partnership between RE/MAX and Children's Miracle Network (CMN) Hospitals. Since 1992, RE/MAX associates have donated nearly $200 million to CMN Hospitals across the U.S. and Canada.
Check out how the RE/MAX network gave back during the latest Month of Miracles – and learn what some affiliates have planned in the remainder of the year.
Creative efforts during the Month of Miracles
To celebrate his 50th birthday, Léo Bruneau, an agent with RE/MAX All Points Realty in Coquitlam, British Columbia, ran his "50th Birthday Campaign," where he drove coast to coast across Canada to raise money for CMN Hospitals. He ultimately raised over $130,000 throughout the summer, completing his journey mid-August.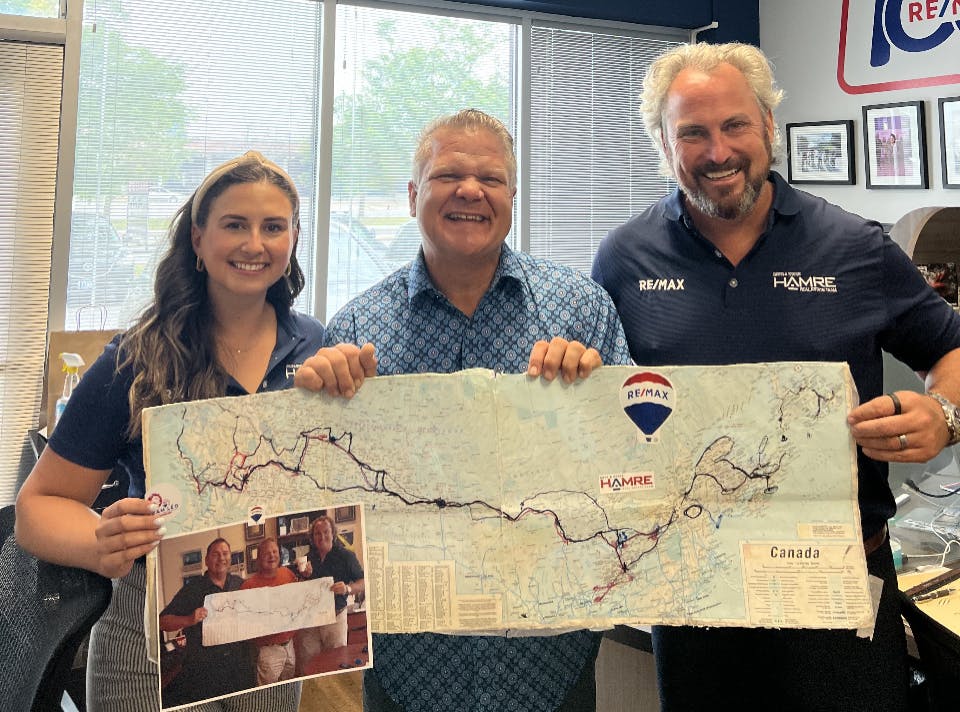 For the second year in a row, RE/MAX Plus in Buffalo, New York, got involved with the "Sunflowers of Sanborn" weekend-long event, where they hosted tethered RE/MAX hot air balloon rides to benefit Oishei Children's Hospital. The event was held at a picturesque local sunflower farm.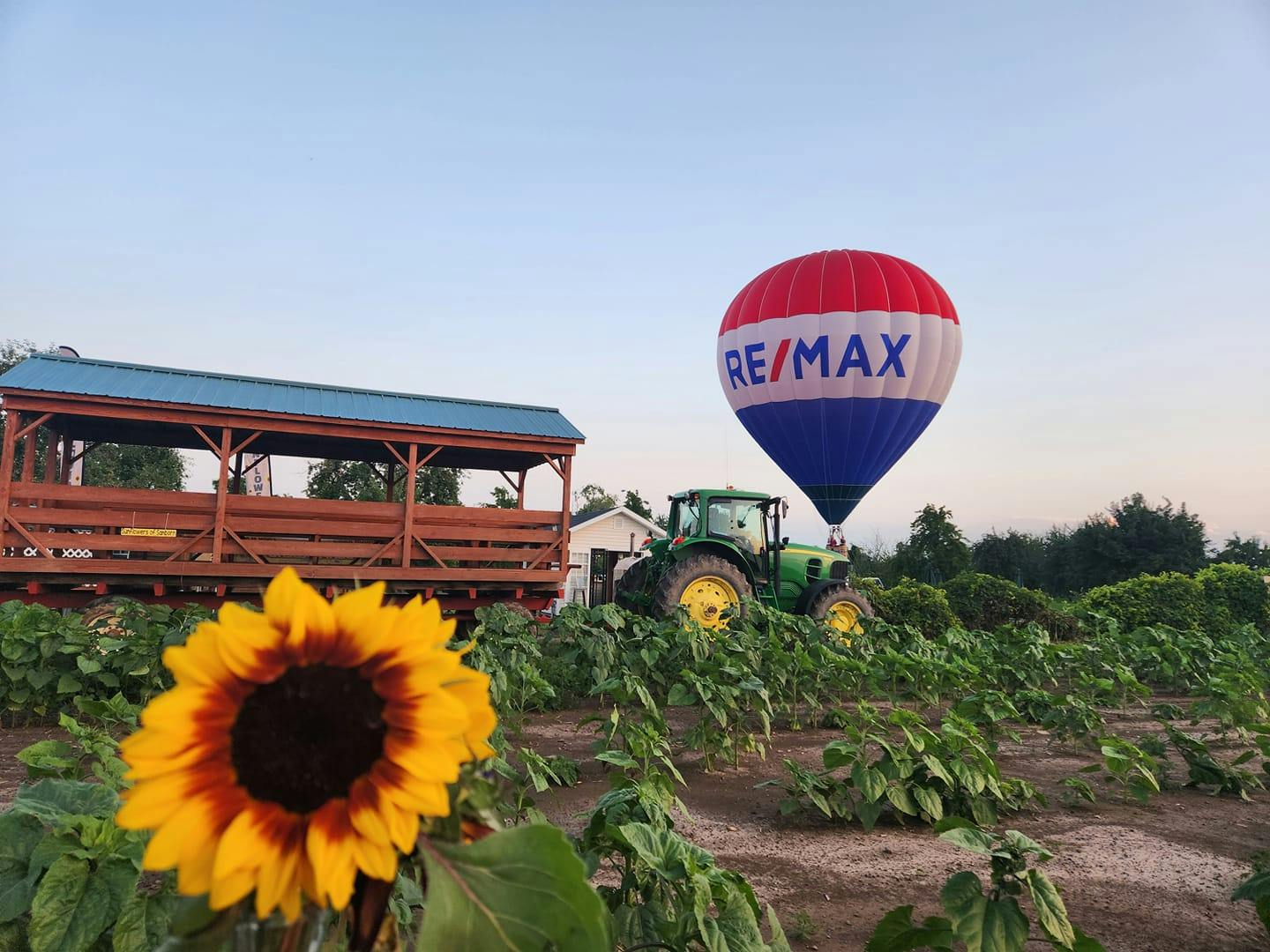 Following their successful golf outing in July (which raised $25,000 for CMN Hospitals!), all 11 offices of RE/MAX Suburban in Illinois participated in a Crayons for Kids drive, where they and their clients collected over 1,000 items, including crayon boxes, pencils, marker boxes and coloring books for children being treated at nearby Ann & Robert H. Lurie Children's Hospital of Chicago.
And, RE/MAX Concepts in Lincoln, Nebraska, hosted an event at their office for clients to celebrate back-to-school and raise awareness for the partnership between RE/MAX and CMN Hospitals. In addition to bringing in a Kona Ice truck, the office hired local chalk artist Tom Meyers to draw chalk art on the ground and help others create their own art, too. RE/MAX Concepts recently became a Miracle Office, and encourages its agents to get involved with the RE/MAX Miracle Home and Miracle Property Program.
Throughout the year, RE/MAX affiliates have an easy way to support CMN Hospitals by participating in the RE/MAX Miracle Home and Miracle Property Program, where they can achieve Miracle Agent, Miracle Team, or Miracle Office status. When RE/MAX agents designate a listing as a "Miracle Home" or "Miracle Property," it means they will make a donation – on behalf of their client – to CMN Hospitals when the transaction closes. Best of all, when an agent makes a donation to CMN Hospitals, the money stays local and benefits the CMN Hospitals affiliate in their area.
Switching gears, Courtney and Sterling Forrest of RE/MAX Premier Realty in Ocala, Florida, celebrated the recent Month of Miracles by hosting "Bowling for Miracles," a charitable bowling event that featured bowling, matching shirts, an art auction, and more.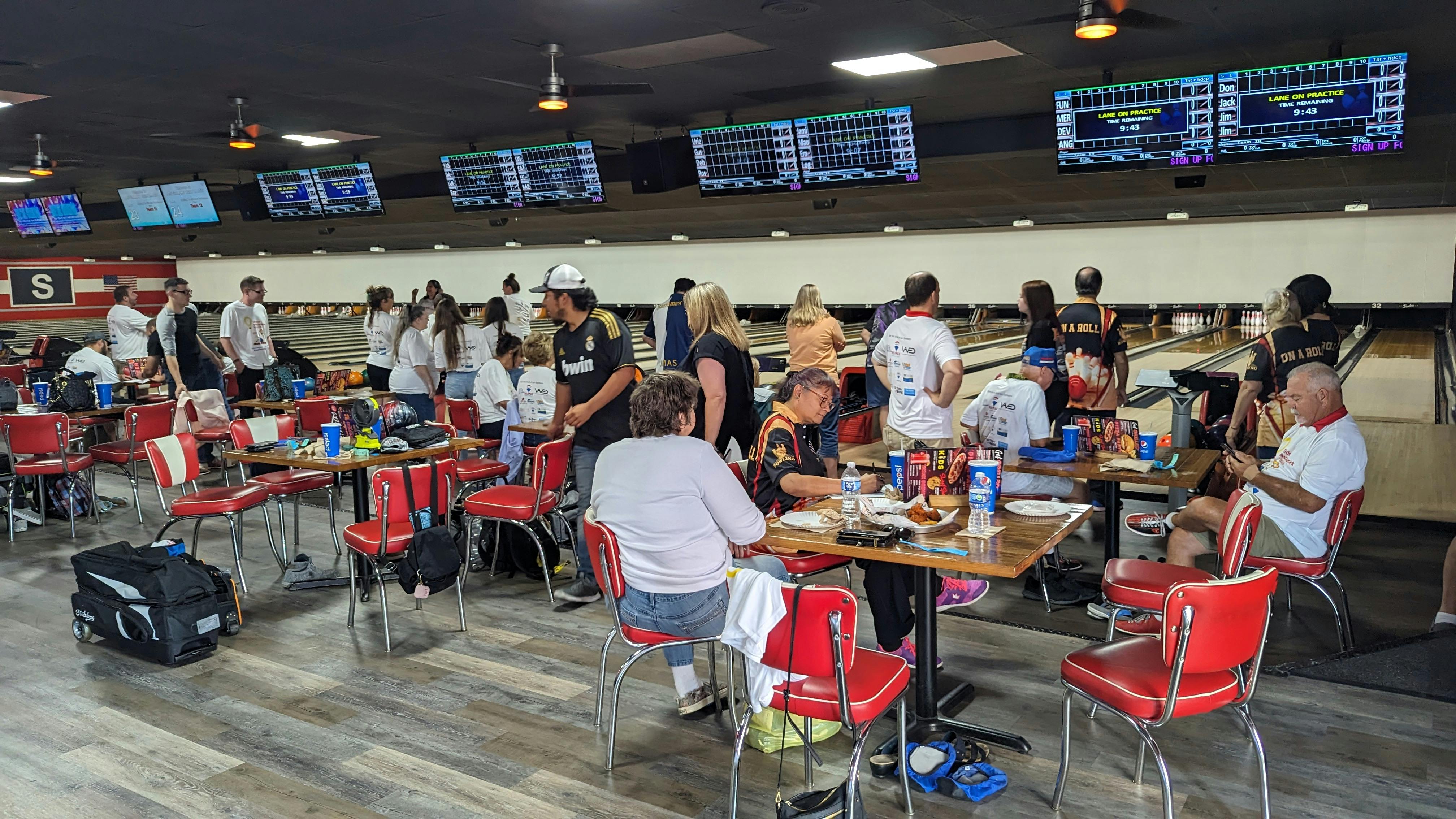 Gianni Viscuso, an agent with RE/MAX Right Choice in Milford, Connecticut, recently organized and led the inaugural Charity Golf Tournament. In addition to golf, the day featured contests, raffles and a luncheon – and ultimately raised over $22,000 for Connecticut Children's Hospital.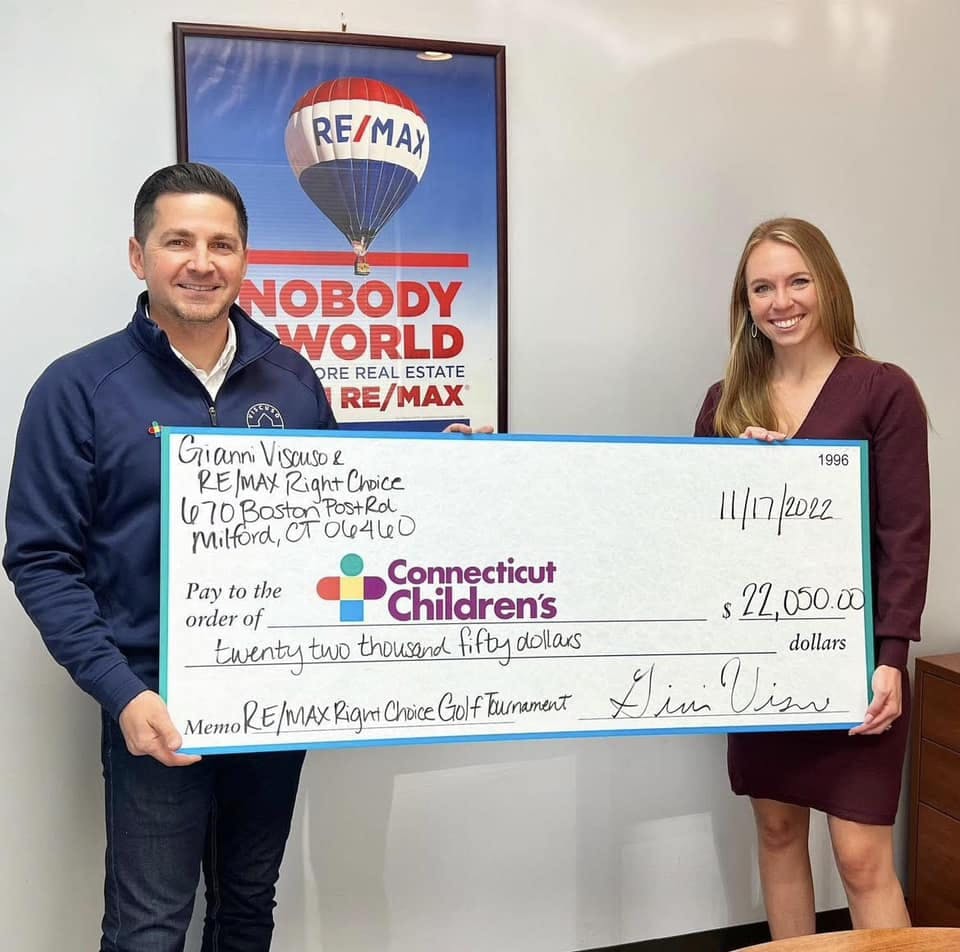 And, Traci Palmero, an agent with RE/MAX Best Choice in Festus, Missouri, runs "Traci's Miracle Shop" where she sells RE/MAX Miracle Agent apparel. In August, she debuted Month of Miracles themed t-shirts and donated a portion of proceeds to CMN Hospitals. Also in the spirit of the Month of Miracles, Palmero hosted a client appreciation fundraiser where she sold luxury box tickets at the St. Louis Cardinals' stadium and raised over $11,000 for CMN Hospitals.
Exciting initiatives throughout the year
Celebration of the partnership between RE/MAX and CMN Hospitals doesn't end when August does. RE/MAX affiliates find unique ways to raise awareness and funds for CMN Hospitals all year round.
For example, Torrence Ford, Broker/Owner of RE/MAX Premier in Atlanta, Georgia, is hosting the third annual Concert Under the Stars event, where the community gathers to hear the music of talented local musicians and proceeds support Children's Healthcare of Atlanta.
RE/MAX Gateway in Chantilly, Virginia, will be hosting their inaugural Great Gadsby-themed Casino Night in October. Their other cornerstone event to support CMN Hospitals is an annual golf tournament each May. In 2023, RE/MAX Gateway's golf tournament raised their highest amount of money to date, allowing them to donate more than $38,000 to CMN Hospitals. But donating to CMN Hospitals isn't new to this charitable RE/MAX office – in 2022, through their agents participating in the RE/MAX Miracle Home and Miracle Property Program, RE/MAX Gateway raised over $100,000.
Plus, RE/MAX has another designated event for giving back coming up soon. Global RE/MAX Week – happening October 1-7 – is an opportunity for RE/MAX affiliates around the globe to give back to the communities in which they live and work.