5 Reasons to Bike In Ottawa
Posted by Leif Olson on Monday, May 17, 2021 at 3:32 PM
By Leif Olson / May 17, 2021
Comment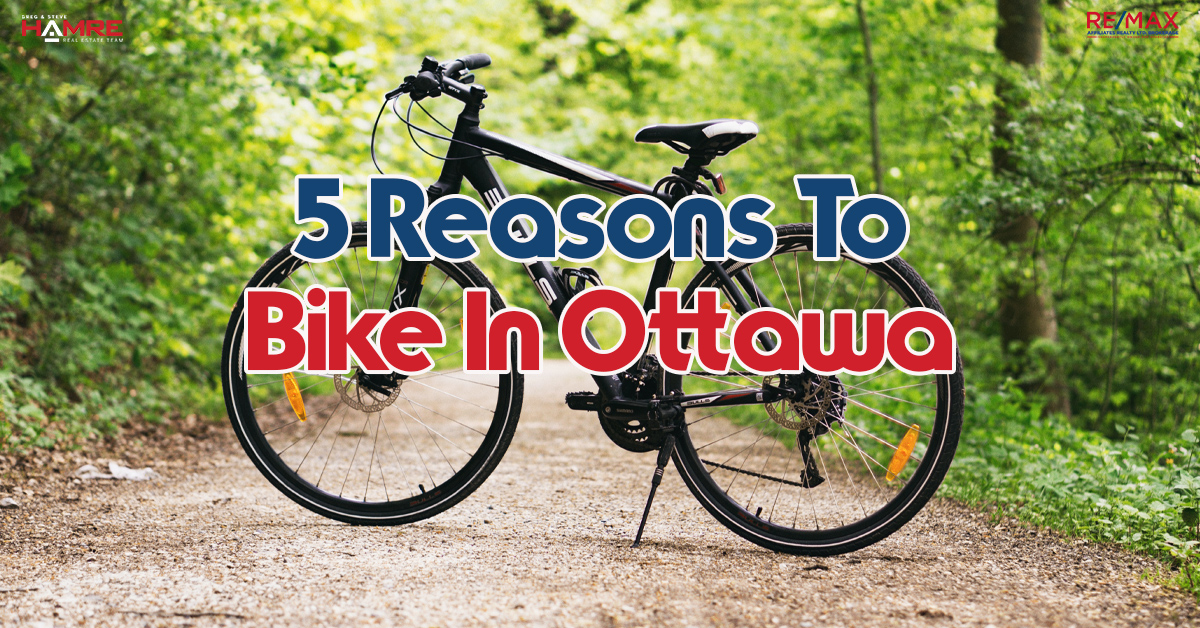 When is the last time you broke out your bicycle? Biking season is here and Ottawa is a fantastic city for this activity. We are going to give you 5 reasons to dust off your bike and get outside!
1. Great Exercise
Biking is an incredible way to burn off calories and get back into shape. This activity engages your lower body in a low-impact way. This is perfect for cross-training and keeping in shape. This exercise improves both cardiovascular health and muscle strength.
Do yourself a favour and hop on the bike to stay in great shape!
2. Ottawa Has Amazing Bike Paths
There are great bike paths across the city. There is a network of paths that connect to most areas of Ottawa. There are also some great bike lanes downtown as well as through the Ottawa Tulip Festival. This is a great way to see the city.
Weekends in Ottawa also offer unique opportunities as parkways close for regular traffic and open exclusively for bikers. Biking around your own neighbourhood is also a great option.
You can head here for maps of local bike paths!
3. The Weather Is Amazing
It is not quite Summer yet, but Spring is perfect for biking as we head into the warmer months. The warmer weather goes perfectly with the wind in your face as you bike across Ottawa. Ottawa truly is a four-season recreation city. You want to make the most of this unique climate, and biking is a great way to do that.
Enjoy the sun in our beautiful city on your bike!
4. Stress Relief
Biking has been proven to release stress. Focus on your pedaling. Put your helmet on and forget about whatever is causing you to stress for an hour or two. Cycling is proven to reduce stress hormones like cortisol while promoting happy hormones like serotonin. This combination can even improve your sleep! Cycling could help reduce your stress and energize you for the rest of your day.
5. It Is Just Plain Fun
Look there are plenty of great benefits but what it all comes down to is that it is plain fun! You can speed around the city freely. Weave through paths. Enjoy nature and get some fresh air. This is a fun activity and as long as you already have a bike it's free! If that is not fun then I'm not sure what is.
Enjoy your rides and don't forget to wear a helmet!
For more blogs be sure to like us on Facebook.