Prepare Your Home For A Home Inspection
Posted by Leif Olson on Tuesday, August 9, 2022 at 10:35 AM
By Leif Olson / August 9, 2022
Comment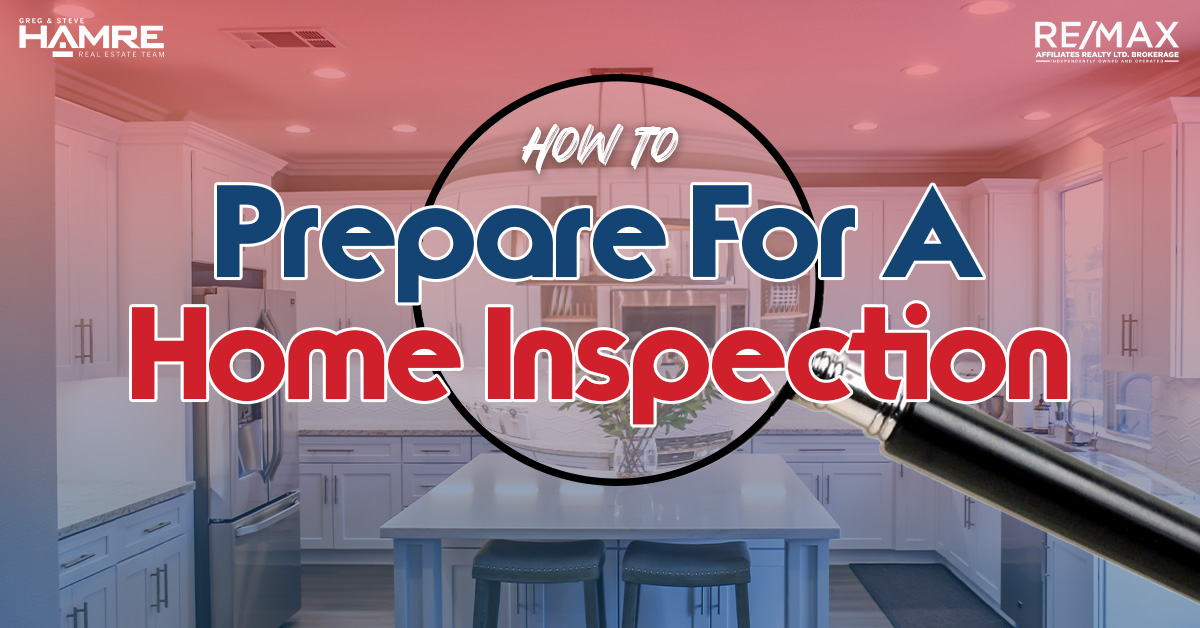 People often ask: "How do I get my home ready for a home inspection?" or "What can I do to prepare my home for a home inspection? " There are in fact several things you can do to prepare your home for a home inspection in the Ottawa real estate market.
Preparing for a home inspection is as important as preparing for a showing. Make sure your home is in "Show Shape." First impressions are very important even to a home inspector. When a home inspector sees a home that is well cared for and maintained, they are less concerned about issues arising. If there are issues, we recommend disclosing them upfront, as home inspectors are more like private detectives. If there is an issue, they will find clues that take them to the problem. Disclosure is always the best advice and can avoid more trouble down the line.
A home inspection is a time when the purchasers are able to relax and feel at home as if it was their own home. It is important that the purchasers are allowed to experience this feeling on their own, while accompanied by their real estate agent and the home inspector.
Note to sellers: avoid being home for the inspection. You will do more damage to the transaction than you think. The real estate agent is insured and will be there to deal with any issues that may appear.
How long does a home inspection take? A normal home inspection will take between 2 to 3.5 hours. Most home inspectors are very thorough and take time to look through the house with care to ensure there are no problems that they overlook.
A home inspection is not just a search for problems. It is also a valuable learning experience for buyers. They will learn about the home and how to maintain and care for it. This is especially valuable for first-time home buyers who may have never had to care for a home by themselves before. Buyers could learn anything from how to properly maintain their air conditioning unit, hot water heater or even how to detect problems with their roof.
During the home inspection, the purchaser will learn a lot of details about the house, how to maintain it in the years ahead, and how to operate many of its equipment and hardware. It is a knowledgeable and value-added experience to the purchase of a home.
Tips to prepare for a home inspection
Here are some tips to help you prepare for a home inspection:
Make sure the house is Q-Tip clean.
Clean & empty dishwasher.
Replace the furnace filters and leave out the most recent maintenance records if available.
Clean exterior of furnace and hot water tank. Ensure that they are easily accessible.
Leave the inspector a note to indicate the location of the water shutoffs, electrical panel, and attic hatch. Ensure that they are easily accessible.
Replace burnt out light bulbs.
Replace smoke detectors if the casings have discoloured to yellow or if older than 10 years.
Ensure the bathroom baths and showers are free of mildew and mould.
Depersonalize baths and showers of soaps, shampoos, and personal hygiene items.
Avoid air fresheners. Instead, air out the house ahead of time and leave the bathroom window ajar.
Remove any leaves or debris in exterior window wells.
Ensure that eavestrough downspouts are extended.
Leave all records available for recent home improvements and maintenance upkeep for an inspector to review.
Well & Septic – Leave all related paperwork available. Indicate the location of well cap and septic cleanout Lids.
There is no pass or fail to a home inspection. Every purchaser has a different tolerance level. Most purchasers prefer a "Wish List" not a "To-Do List." Preparing ahead of time can ensure that your transaction goes smoothly.