Prep Your Home For A Summer Sale
Posted by Leif Olson on Tuesday, June 29, 2021 at 11:17 AM
By Leif Olson / June 29, 2021
Comment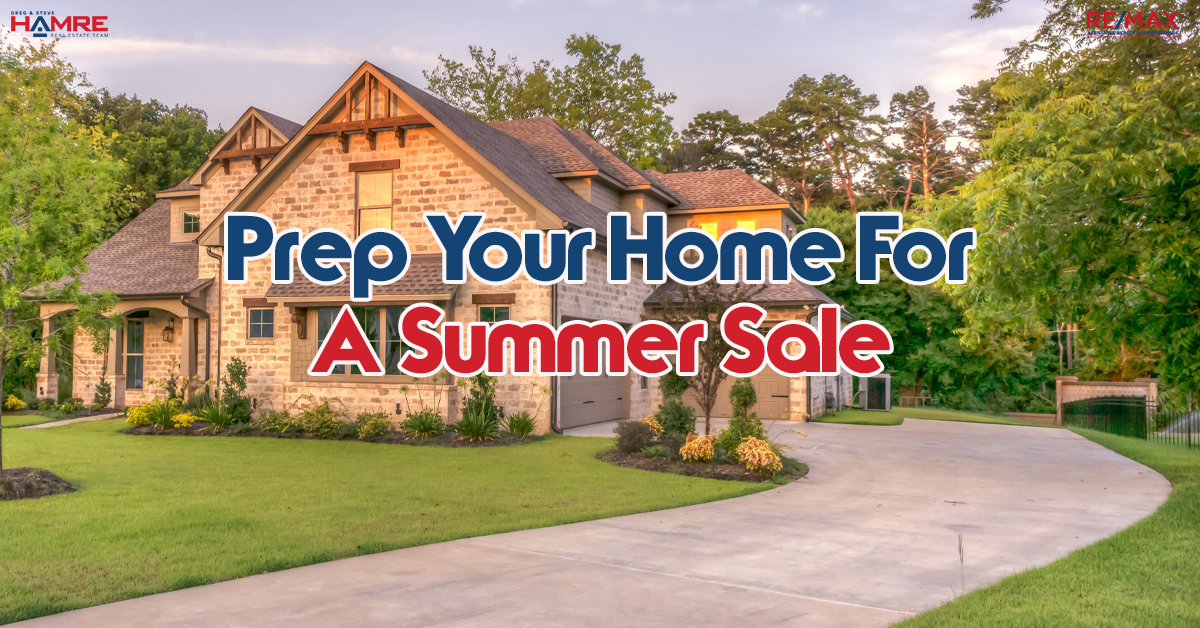 Prep Your Home For A Summer Sale
The summer market is looking hot in Ottawa! Summer is historically a great time to buy. Many potential buyers in the Ottawa Real Estate Market are often beginning their search in the summertime.
The weather in Ottawa is a great feature to mix with a good-looking home, and if you have these few things prepped for a summer sale, your home will sell quickly.
Summer is a great time to be outdoors and you want to take advantage of this in your prep. Here are some tips to stand above the crowd in the Ottawa Real Estate Market this summer.
Tidy Up Outside
First impressions matter especially when it comes to buying a home. If the yard is in disarray people will instantly be less likely to buy the house. Creating a good first impression sets you up for success in the Ottawa Real Estate Market.
When people see a tidy yard they expect the home to be tidy and well cared for as well. This sets you up for confirmation bias. This is when the potential buyers will make an assumption and then look for things to confirm this assumption. If buyers make a positive assumption they will seek out positives in the home. to confirm their assumption. In the end, this creates a positive image of the home and improves the likelihood that they will make an offer.
Landscape Like A Champ
Believe it or not, YOU LOVE LANDSCAPING. Everyone does, even if they are not conscious of the fact. Good landscaping can make you feel calm, happy, and at home. Mow the lawn, pluck the weeds, the pressure was your walkways, and sweep your decks. Everything matters! The little details add up. This is especially true in larger city markets like Ottawa. There is tons of inventory in Ottawa real estate.
To go the extra mile you could even hire a landscaping crew to take care of things professionally. Landscaping sells homes!
Open Up Your Pool
If you have it, flaunt it. Ottawa Buyers love a good pool. Make sure they can see the pool and that it is in working order. Take the time to set up any patio furniture along the pool as well. This will let buyers picture themselves enjoying the space.
Depersonalize Your Home
Instead of keeping up everything that makes your house a home to you, depersonalize your decor to show new viewers that they could really see themselves making this new place a home. This may feel unnatural to you but you are looking for someone new to buy your home.
Consider using a professional stager to help with this process. Some feelings may be hurt but the home will look like the pages of a magazine soon enough.