Ottawa Ribfest 2022 - Hamre Team RE/MAX
Posted by Nic Hamre on Tuesday, May 31, 2022 at 11:11 AM
By Nic Hamre / May 31, 2022
Comment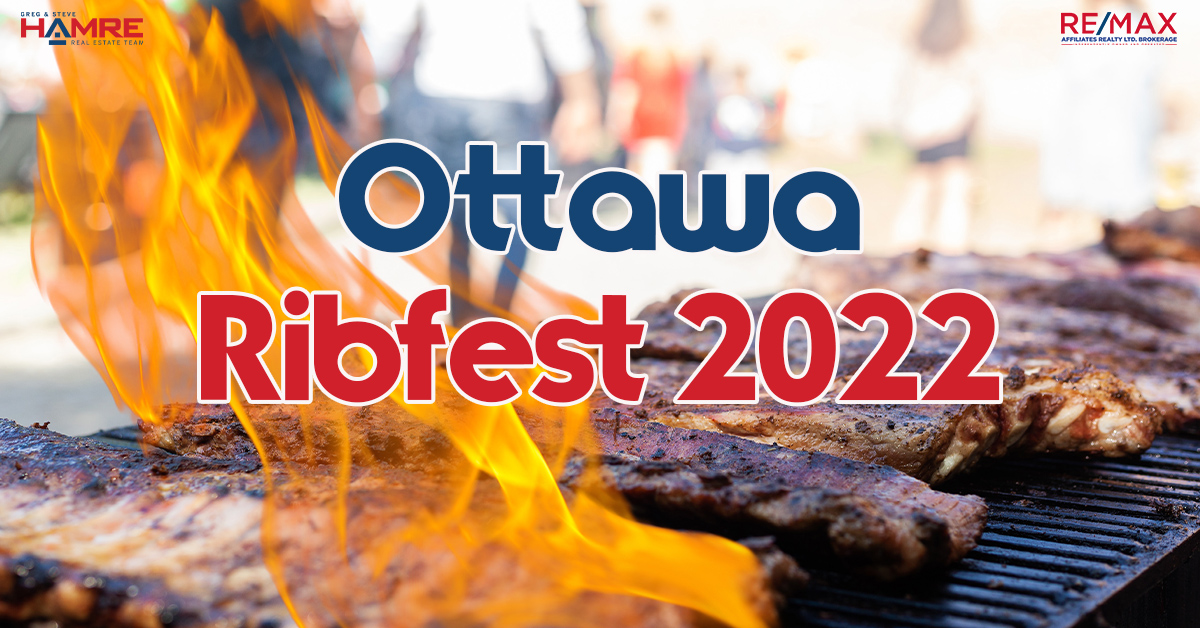 Ottawa's Top Rated Food Festival
Narcity Ottawa Ranked the 7 Best Food Festivals you need to attend in Ottawa. Ottawa Ribfest was number one. What does that mean for you? It means you can't miss Ottawa Ribfest 2022. Keep reading below for finger-licking details!
Ottawa Ribfest 2022 - Jun 1st - Jun 5th
YUP, it's that time of year again. If you aren't able to smell it through the screen already, you can fulfill your flavorful desires and cravings for delicious BBQ this week starting Wed, June 1st - Sun, June 5th, on Sparks St with hours starting from 11 am -10 pm. Head downtown and bring your appetite this is a definite destination in Ottawa this week.
Since the Ottawa Ribfest in 2020 and 2021 was forcefully cancelled due to community guidelines in response to COVID -19, this will be the first Ottawa Ribfest in 2 years! This excitement has built over the two years making this perhaps the most anticipated Ottawa Ribfest of all time.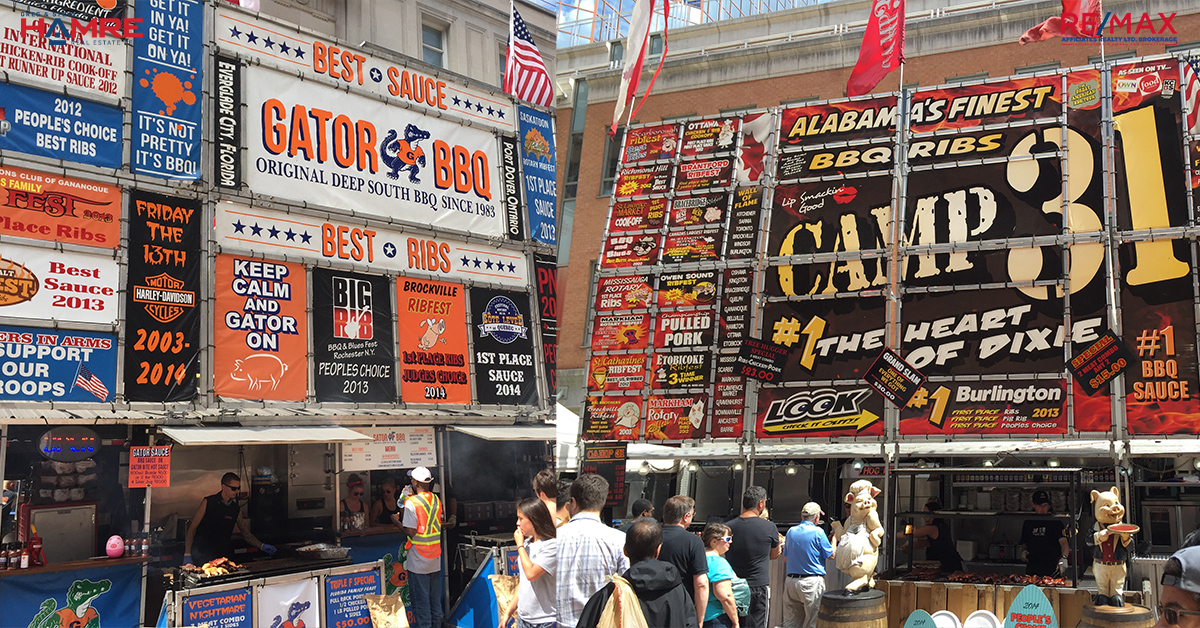 Championship BBQ Competition
You can anticipate a large event with friendly and juicy competition around every corner. Who will be the champion? You can decide! There will be 8 Champion ribbers from all across North America showcasing their best grill skills and sauce.
These expert grill masters and sauce enthusiasts will be awarded a "Championship Belt" for Best Rib, Best Chicken, Best Sauce and Best Team/In Show. These flavour generals will serve up some of the world's most delicious dishes with innovative flavour and supreme sauces. Ottawa Ribfest will feature Celebrity judging in the midst of all the action!

Ready For Summer?
Barbecuing is an official sign that… summer is nearing! This event presents the opportunity to enjoy mouthwatering tastes and seasonings along with a chance to embrace Sparks Street's cheerful and amusing atmosphere. Kick-off your summer by heading down to Sparks Street for Ottawa Ribfest 2022.
Spark Street is a destination location in Ottawa. This is one of the most famous locations in Ottawa. This cobblestone street is designed for foot traffic. This unique feature adds to the atmosphere of Ottawa Ribfest. The large neon red "S" signs line the streets and will let you know you are in the right place. Normally the "S' stands for Spark Street but this week it stands for "Sauce".
Ribfest Has More Than Just Ribs!
Beef Ribs and Chicken are classic barbecue meats. With a variation in cooking methods such as smoke, grill, boil, roast, oven braise, and sous vide, sometimes it comes down to the sauce. The Ottawa Ribfest will present numerous diverse varying sauce flavours for you to choose from. From ribs to chicken and even a few pulled-pork sandwiches there are plenty of beautiful barbecue options at Ottawa Ribfest.
Looking for a gnarly pulled pork sandwich with coleslaw? Perhaps a nice smoked brisket? What about some hot wings? Head down to Sparks St, downtown Ottawa to enjoy the 3 blocks of food truck eateries and local restaurants to savour your wants and more! Sense the vibrant atmosphere and consider voting on your favourite or favourites yourself.
The competition will even feature a winner within the categories of Ribs, Chicken and sauces! The competition will be fierce with 8 Champions across North America competing for the Ottawa Ribfest 2022 Championship Belt.
Consider washing it down with a bevie. There will be more stands to offer thirst-quenching beverages like lemonade stands, cold beers, sodas, juices, and waters. You will not go thirsty at Ottawa Ribfest which is especially important if you enjoy some of the spicier BBQ options.
2022 Ottawa Ribfest Lineup
This year's festival will be deliciously available from Metcalfe to Lyon Streets with rib trucks spread out down the four blocks featuring a variety of vendors offering everything from ribs, chicken, and pulled pork to corn, spiralled potatoes, sweet treats and some special guests!
Lineup:
Billy Bones from Sanford, Michigan
Camp 31 from Castleberry, Alabama
Gator BBQ from Naples, Florida
Hawgs Gone Wild from Daytona Beach, Florida
Silver Bullet from Guelph, Ontario
Sticky Fingers from Mount Pleasant, South Carolina
Uncle Sam's from Albuquerque, New Mexico
Frequently Asked Questions About Ottawa Ribfest 2022
Can I bring my ribs onto a Sparks Street patio, pub, or restaurant?
Many do try to accommodate this, with the purchase of a beverage, but please check with the establishment first.
Where can I enjoy an alcoholic beverage?
Visit one of Sparks Street's amazing patios, pubs, or restaurants who will have full menu and drink lists available - late night too!
Is there a price of admission?
It's definitely FREE to come hang out and enjoy the festival, you just pay for what you eat.
Can I bring my dog(s), cat, lizard, parrot etc?
You sure can, on leash pets are welcome - but if you have a reactive pet in crowds, around children, or around other pets -we ask that you simply leave them to relax at home.
Ottawa welcomes you to participate and enjoy live entertainment, good eats and beyond! We'll see you there!