Navan
Posted by Leif Olson on Wednesday, February 10, 2021 at 2:12 PM
By Leif Olson / February 10, 2021
Comment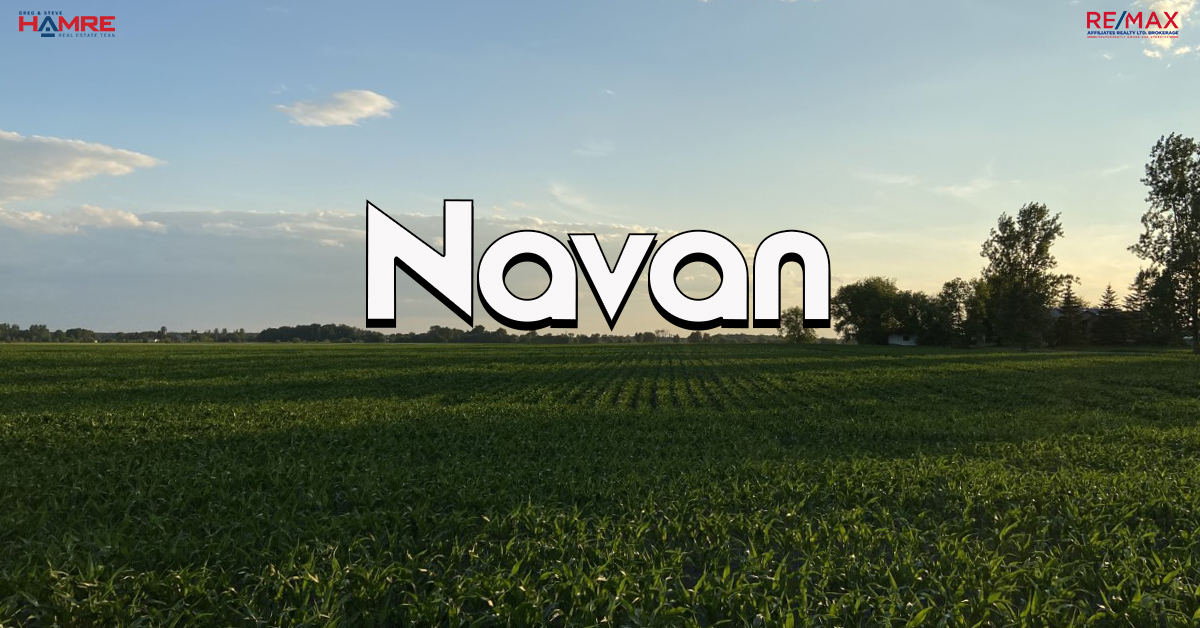 Navan
Navan is one of Ottawa's rural neighbourhoods. Located in the east end of Ottawa just minutes from Orleans. It offers the charm of a small town while being close to the suburbs and the rest of the city!
Navan features large family homes, bungalows and even some new builds. Let's take a look at what makes Navan one of the exciting parts of Ottawa.
Rural Setting
The advantages of rural areas are vast as the landscape that surrounds this area. The scenery in Navan is great. You can drive past farms on your way home, wide-open space, and fresh air. There are several farms that feature rustic barns, horses, and cows. You can walk or drive past this in your everyday life.
The yards in this area are large. Great spaces for kids to run around on your own property. Perfect for playing soccer, or throwing around a football or baseball. The wide-open space and country setting make this a destination spot for other nearby neighbourhoods in the east end.
Community Initiatives
This community is full of great initiatives. There is a local paper, The Navan Nugget, which keeps you up to date with all the goings-on in town. There is also a Navan Lion's Club which organizes fundraisers, parades, and of course the Navan Fair.
This is a tight-knit community and they are quick to welcome in new members. This also makes it feel like a separate part of town. Navan also takes care of a great community rink.
Navan Fair
The best fair in all of Ottawa, a true destination event for the city. This event features amusement park rides, agricultural showcases, Demolition Derbies, and live music. This is the biggest event in Navan and it is a weekend which never disappoints. This fair also features some great food. Vendors from all across Ottawa and beyond bring their best cooking to showcase. Whether you're there for the food, the music, or the rides, you're sure to have a great time.
Recreation
Navan is home to some great recreation. There is an incredible pathway, The Prescott Russell Trail Link. This path is used for walking, biking, and running in the summer. In the winter this is a snowmobile, skiing, and snowshoeing trail.
This makes Navan a true 4 season recreation area. You may see a horse or two on the trail in the summer but other than that it is a quiet trail that is sure to keep you busy. Just be sure to pick a camera because you are going to want to take pictures.
There also some great parks, including a large park that features a full baseball diamond. There are lots of great opportunities to catch a game there. Attached to this park is the Navan Curling Club and Navan Arena. Both offer the opportunity to enjoy some winter sports. The Navan arena is home to the Jr. A Grads and feature some great games with the best and brightest from up and coming player in the area.
Local Shops
Navan is home to coms great local shops. The centre of town is J. T. Bradley's. This corner store doubles as a LCBO/Beer Store and is your one-stop shop for anything you need in a hurry.
Across the street is one of the best local pizza shops in the city: Castello's Pizza. Nearby we also have a spa and coffee shop known as Country Moments Spa. There is also the New Oak Tree furniture store that has some great wood furniture. Supporting local never felt so good and it is easy to do so right in town in Navan.
Country Living
This type of country living is great because you're also near Orleans and easy access to the rest of the city.
For more blogs like this be sure like us on Facebook.
To talk to us about moving to Navan or your Navan property be sure to head here.