Navan Fair 2023
Posted by Leif Olson on Monday, July 10, 2023 at 12:52:48 PM
By Leif Olson / July 10, 2023
Comment
The Navan Fair is back this August 10th - 13th. This local fair is one of the best events in the east end of Ottawa and promises to entertain and delight people of all ages. From the live music under the domes to the midway and carnival games to the Demolition Derby, this year's Navan Fair could be the best yet! The Hamre Real Estate Team RE/MAX Affiliates is proud to be the official ticket sponsor of the Navan Fair for the second year in a row. Read on for the full schedule of live music, attractions, events and more! You can buy your tickets HERE!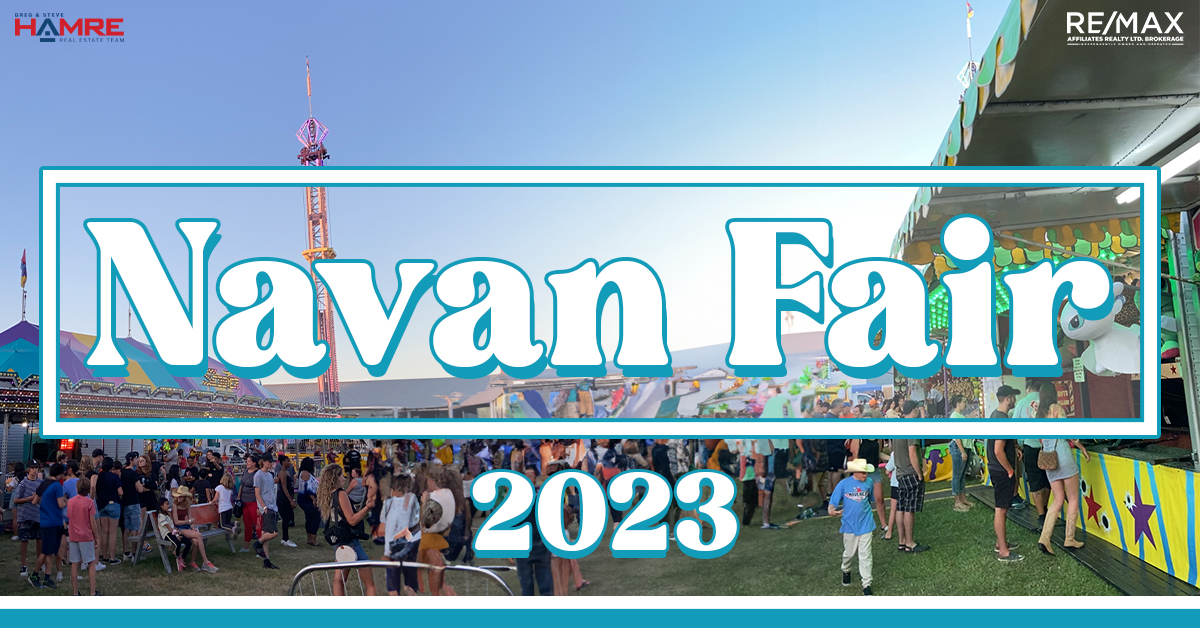 Amusement Park
The Navan Fair 2023 will feature an exciting Midway with varying levels of thrilling rides. Some classics for the kids include the mini-dragon roller coaster, the spinning tea cups, bouncy castles, and fun slides. There are also some more extreme rides for people looking for a thrill. These rides include The Sizzler which spins you slightly off the ground and whips you around at high speeds. There is also Bumper Cars and an extreme drop tower! These are just a few of the many rides that will be available at this year's fair.
The amusement park is also filled with various games to try your luck at. These games include water gun races, ball toss, and more. These games give the player an opportunity to walk home with large stuffed animals or other prizes. Lots of fun, some games always have a winner other games can be challenging. Test your skills at the Navan Fair to see what you can win.
Live Music - Concert At The Domes
Thursday August 10, 2023
9:00 The Jevon Rudder Band
10:00 Sterling
Friday August 11, 2023
9:00 Beyond Driven
10:30 Bif Naked

Saturday August 12, 2023
9:00 Teigen Gayse
10:30 Tim & The Glory Boys

Sunday August 13, 2023
1:00 – 2:00 East Coast Experience
2:30 – 3:30 Nelson Colt
4:00 – 5:00 Yvan Petit

The Domes at Navan Fair is a licensed open air concert venue. The venue features a permanent stage covered by a dome, as well 3 additional domes that provide some shelter for guests. During Fair time the Domes/Beer Garden area is 42,000 square feet and has capacity of 4,000 people.
Since the Domes were established in 1985, many big name performers have graced the stage. Previous acts to appear at Navan Fair are a "Who's Who" of Great Canadian Music : Colin James, Trooper, Chilliwack, Honeymoon Suite, Loverboy, Harlequin, David Wilcox, Kim Mitchell, 54-40, Carroll Baker, Prairie Oyster, George Fox, Doc Walker, Emerson Drive, The RoadHammers, George Canyon, Chad Brownlee, Brett Kissel, High Valley, Dallas Smith, Jason Blaine, Jordan McIntosh, Jason McCoy, Kira Isabella, River Town Saints, Meghan Patrick, Jade Eagleson, Tyler Joe Millar and Wayne Rostad. Notable non-Canadian acts are Nazareth & Lou Gramm – The Voice of Foreigner
Fun Fact: The Domes were originally used during the Pope John Paul II mass at Lebreton Flats in September 1984. After the Papal visit, the Domes were transported by helicopter and then flatbed to the fairgrounds where they were repurposed into a stage & picnic area shelter.
**NOTE: There is a $10 Domes admission Friday & Saturday night starting at 7pm. Must be age of majority (19 years of age) to enter the Domes/Beer Garden on Friday & Saturday night**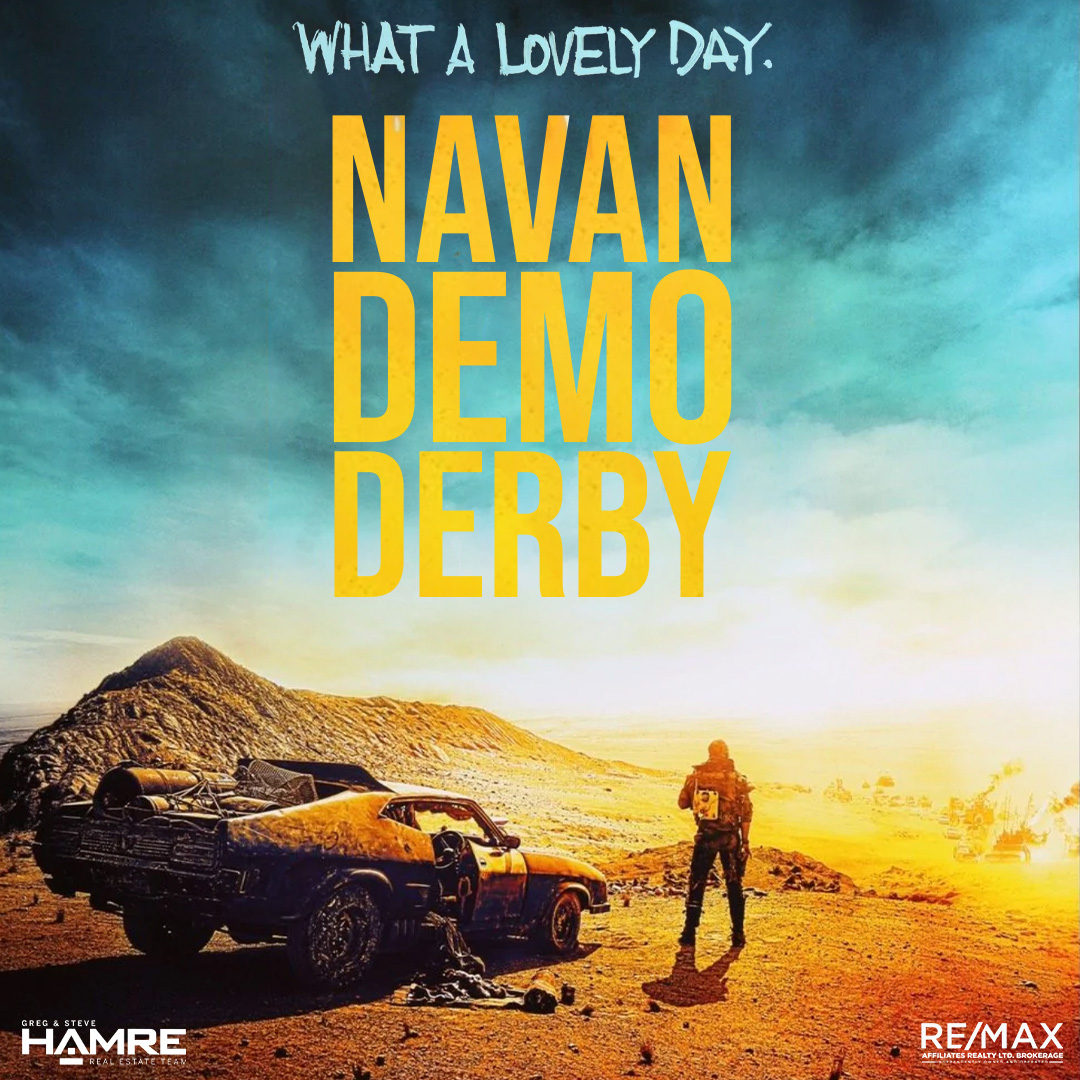 Navan Demolition Derby
The Navan Demolition Derby is the highlight of the event to many Fair goers. This even features high-impact crashes, thrilling stunt driving, and muddy racing. The Navan Demo Derby features different classes of vehicles and drivers. On opening day Thursday, August 10th starting at 7 pm – Rogers Radio Demo Cross, Youth (ages 14-16) Demo Cross & Small Car Derby. This even will feature a series of races leading to crowing a Navan Fair Demo Cross winner. The small car derby will see cars essentially playing bumper cars with real vehicles until there is only 1 left driving. Starting at 7 pm on Friday, August 11th – Demo Cross and Mid & Full Size Derby. This is the main event of the Demolition Derby. The mid and full-sized cars pack this biggest punch.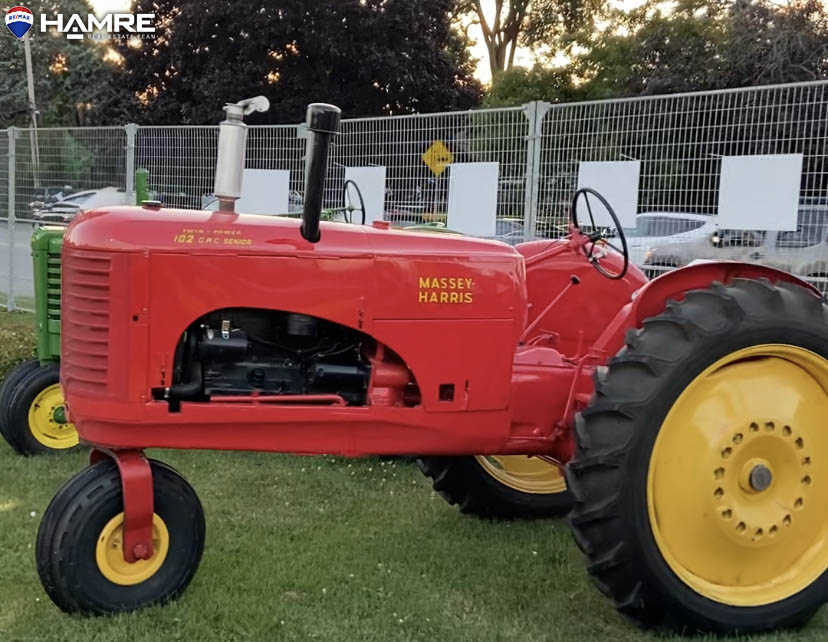 Antique Tractors & Machinery Show
This display continues to grow and attract vintage farm machinery enthusiasts from far and wide. All antique/ vintage tractors, machinery, small engines and other agricultural equipment are appreciated. Entries must be restored or in good original condition. The intention is to showcase as many agricultural artifacts as possible. These unique vintage tractors will be on display for the duration of the fair until Sunday afternoon. This beautiful display of vintage machinery is definitely worth taking a walk through.
Horse Shows
Navan is famous for breaking the Guinness World record 50 Horse Hitch. So it is no surprise that Horse Shows make up a large part of the Navan Fair. Horse shows give animal lovers the chance to see majestic horses up close and personal.
Navan Fair International Heavy Horse Show
The Navan Fair hosts one of the largest draft horse shows in Eastern Ontario and Western Quebec.
Confirmation Classes
On Thursday, Purebred Percheron, Belgian and Clydesdale horses compete for individual Championships culminating with the Eberglo Draft Horse Challenge!
Exhibitors from across Ontario, Quebec and Northern New York State take part.
Hitch Classes
Experience the power of the Draft Horse as exhibitors compete in Hitch classes on Friday night, Saturday and Saturday night.
From cart classes to the ever popular North American Six Horse Hitch Classic Series competition is tough and energy is high.
Fun for the whole family!!!
WESTERN HORSE SHOW
This competition will be running from 11am, all day Sunday in the Arena.
The show consist of five races, Barrels, Pole Bending, Flag, Keyhole and Dash. with different age divisions, from 3 years old to 65 years young.
The object is that the rider and horse together must run as fast as possible without dropping an obstacle, if so they are disqualified, and the fastest time wins.
Hope to see you there, cheering your favorite team.
LIGHT HORSE SHOW
The Light Horse Show is a complete show with ten divisions including children's pony, harness pony, hackney pony, roadster horse, miniature horse and Morgan/Arabian horse
Additional Events
The Navan Fair 2023 also features a myriad of other events and displays. The Fair will host a large softball tournament. There is a parade through Navan on the Saturday morning. There are also events open to the public such as The Baby Show where babies will be awarded for categories such as best eyes, chubbiest cheeks, and cutest smile. There's also Truck and tractor pulls, Sheep shows, Alpaca Shows, and exhibits in the blue buildings. There is so much to explore you will find something interesting around every corner.
Food
One of the most exciting parts of the Navan Fair is the food. The outside aisles of the fair will be completely full of food vendors. The vendors include tents from local restaurants such as Lone Star or Gabriel's Pizza. There are also plenty of food trucks. Whatever you are in the mood for you can find. Savory options include ribs, burgers, fries, poutine, shawarma, pizza, cheese steak, and just about anything else you can imagine. If you have a sweet tooth or you're just looking for dessert there are several ice cream trucks and ice cream sandwich shops, snow cone stores, and lemonade stands. Stopping by the Navan Fair for the food is worth the price of admission on its own.
See You There
As proud sponsors of the Navan Fair, the Hamre Real Estate Team is excited to be a part of this event. You may see our signs displayed throughout the fairgrounds. Snap a pic if you do! You can pre-order your tickets to the Navan Fair today and join in on the festivities. We're looking forward to seeing you there!
For more info on Navan check out or Navan Blog here!