March Market Update Ottawa Real Estate
Posted by Leif Olson on Thursday, April 8, 2021 at 12:09 PM
By Leif Olson / April 8, 2021
Comment
30 SOLDS in 30 Days......
......
How did we do it?
We attract the best of Buyers from around the globe with our marketing and our StoryTelling videos
Well, the Hamre team is committed.
We are a team of only four realtors.
But we are on top of what's happening in the Ottawa real estate market.
We know how to sell, we know how to list and we know how to make sure our buyers win.
What you're going to read in tomorrow's paper though is...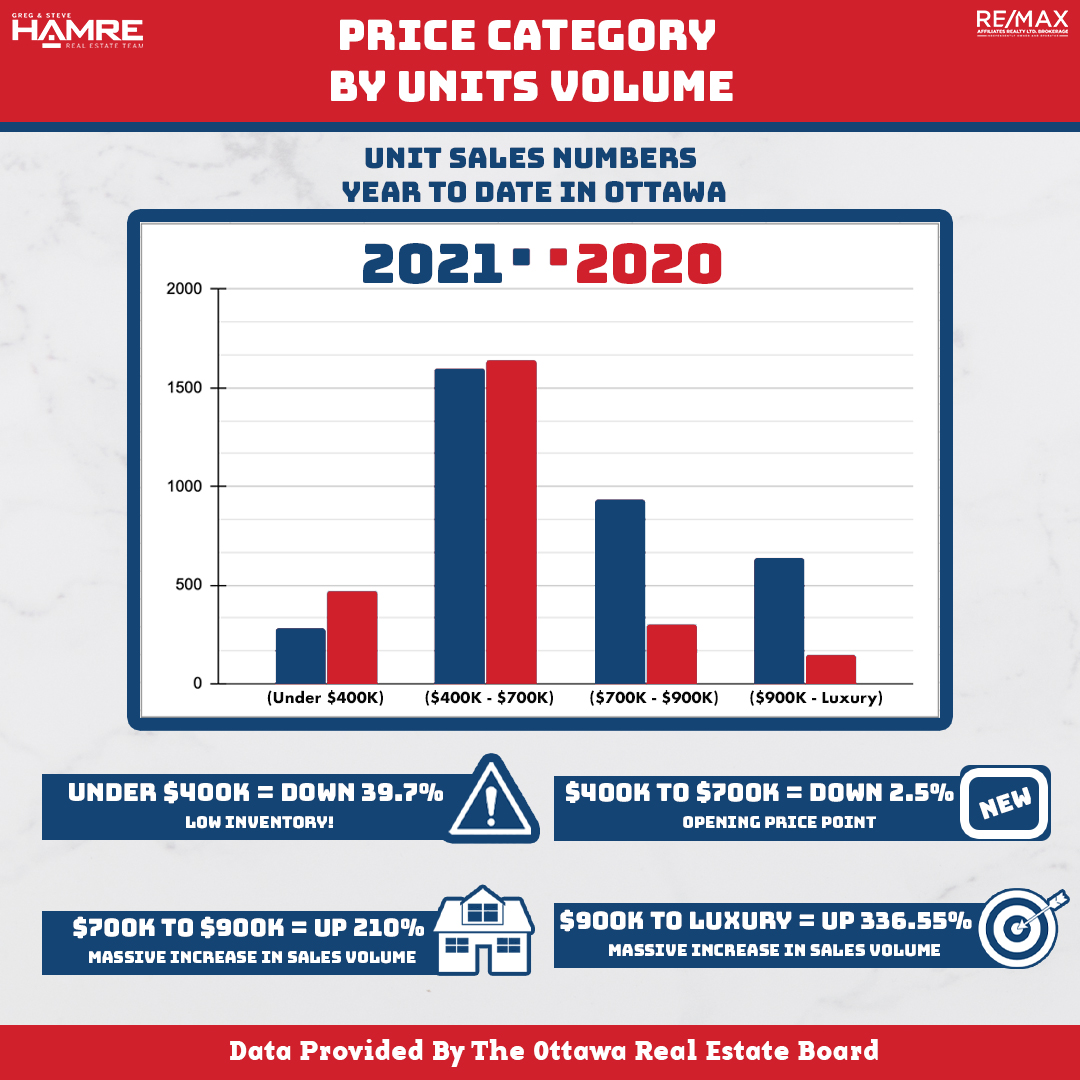 The volume of sales in Ottawa is up over 51%. The dollar volume is no longer the big story.
It's the quantity of homes being sold.
It's, and that's, it's overwhelming to the mortgage companies. It's overwhelming to our lenders. It's overwhelming, overwhelming to the lawyers and it's overwhelming to the moving companies.
You can't buy moving boxes. You can't buy packaging tape.
This is a phenomenal market that is seeing access of people making a move. And there's no end in sight.
Ottawa just doesn't have the infrastructure of new homes, to support the amount of people that are moving here. And we're seeing them coming in from all across Canada, from the Maritimes and, and Western Canada, a lot of influx from Toronto.
A lot of new home buyers and we're seeing prices going up in residential homes.
We're also seeing prices skyrocketing in our condominiums, the infant and the new condominium inventory for, for purchases is not there. Our marketing is reaching out to people across, uh, not just North America, but around the globe.
And our virtual storytelling videos are really attracting buyers. That are able to purchase in these COVID times, especially in Ottawa, where we're back into another lockdown. So people will be buying virtually and our storytelling videos are more important than ever, attention to detail. I just came from a listing and they're like, do we really need to stage?
And I'm like, absolutely you do!
But just give me two weeks. I need one week, one week to prep and one week to sell and the buyers are looking for good inventory.
So we want to make sure we pay attention to all the little details. To make sure that we attract the best of buyers and get you not what you think your house is worth, but what you deserve.
So we're just entering that's the
market snapshot from March, just a little bit of a feel. We're now entering a new lockdown in April real estate is a necessity.
People need a place to live and people will be shopping online virtually more than ever.
If you're thinking of selling your home, we want to get, get that house ready.
We want to start that preparation a long time beforehand, if we can, because if the perfect house comes on the market, your dream home, we want to make sure we can jump appointed for you.
Take advantage of, of making that lifestyle move.
But being prepared ahead of time really helps out. And it's a lot of stress on everybody just like Bruce.
They were prepared. Bruce and Linda were prepared in the house. It was a week of prep and next week we sold with, with wonderful results.
My name is Greg Hamre from the Hamre Real Estate Team at RE/MAX Affiliates
Have a great day. Thanks for watching.