Kanata
Posted by Leif Olson on Monday, January 11, 2021 at 10:24 AM
By Leif Olson / January 11, 2021
Comment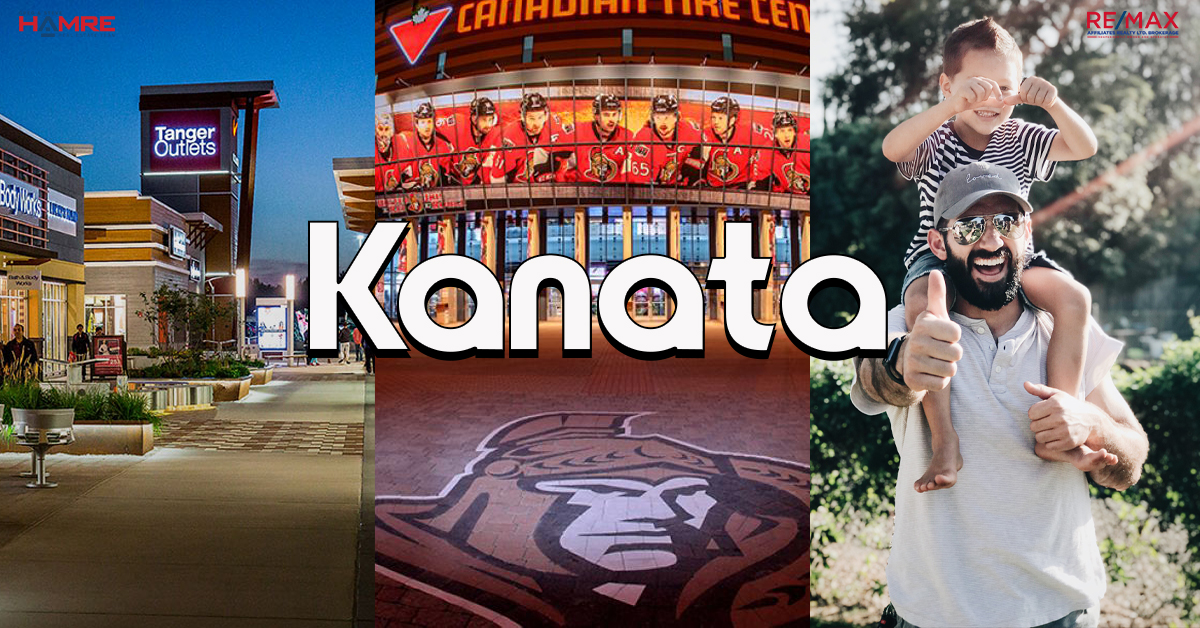 Kanata
Kanata is one of Ottawa's largest neighbourhoods, it was amalgamated into Ottawa in 2001. Located just west of the greenbelt it is a fantastic neighbourhood that offers a lot. We will be showcasing some of the things that make this Ottawa neighbourhood a fantastic place to call home.
History
This history is so rich that it has its own Wikipedia entry. Kanata was originally part of the township of March which was established in the early 19th century. In the 1960s it became a location of heavy development and was completely redesigned and uplifted. The community was envisioned to be a model community that mixed densities of commercial and residential properties.
This has allowed for Kanata to develop as a unique location for commercial and residential life. This means that homes are close to shopping, dining, and other amenities. This also cultivates a unique culture and community.
Kanata became its own city in 1978 before joining Ottawa in 2001. The history of Kanata is part of what allows it to feel like a unique part of the city. There is a lot of pride for people who call Kanata their home.
Location
Kanata is located in the west end of Ottawa. Its northern boundary is just west of the Ottawa river. Kanata touches the greenbelt which means there is plenty of nature to explore nearby. This means hiking and other recreational activities all year round. Just to the south of Kanata is Stittsville.
Kanata is about 20 minutes west of downtown Ottawa. This means that you are close enough to easily get downtown but also far enough away to be its own unique community.
Being on the west end of the city also means you are closer to cottage country. You could be about an hour away from Big Rideau Lake or even less to some other common cottage locations. This could make weekend getaways easy and cut your travel time in half as opposed to living in the east end of Ottawa.
Entertainment
Kanata is home to the Canadian Tire Centre which is the home arena of the Ottawa Senators. This means you can easily attend every game (when hockey is allowed to have fans again). If you are not a hockey fan, the Canadian Tire Centre has plenty of great shows from the biggest bands in the world, all-star comedians, WWE shows, and even Disney on Ice just to name a few. The point is, there's plenty of great stuff to see in Kanata.
Kanata is also home to Landmark Cinemas Kanata 24, which is the largest movie theatre in Ottawa. This means plenty of movies to see with the whole family or on a special night out. There are also plenty of great restaurants that surround the area.
Recreation
Ottawa is great for winter activities, Kanata is no exception!
Kanata is home to the Bell Sensplex which houses 3 NHL size rinks and one Olympic size rink, as well as an indoor soccer pitch. There is plenty of opportunity for hockey, soccer, and other events that the Sensplex hosts.
The Kanata Recreation Complex is another great spot for recreation as the name would suggest. This facility houses two hockey rinks. Outside there is a splash pad in the summer and a fantastic toboggan hill in the winter.
Shopping
As anyone from Ottawa likely knows, Kanata is home to the Tanger Outlet Mall. Here you will find some of the best deals in all of Ottawa. There are Nike, Adidas, and Under Armour outlet stores for the athletic crowd. For fashion, you can find Saks off Fifth, Kate Spade, and Coach outlets. There are plenty of other stores too from Lids to Zumiez to Levi's to Calvin Klein. There is something for everyone and a destination location for all of Ottawa.
These are just a few of the things that make Kanata a great neighbourhood. There is plenty more to explore and make your own.
To schedule a showing, or to talk to us about Kanata, give us a call at (613) 841-2111 or fill out our contact form below.

To see all of our community spotlight blogs you can head here.
For more community blogs stay tuned in on our Facebook.