How To Increase ROI For A Kitchen Remodel
Posted by Leif Olson on Friday, November 13, 2020 at 10:24 AM
By Leif Olson / November 13, 2020
1 Comment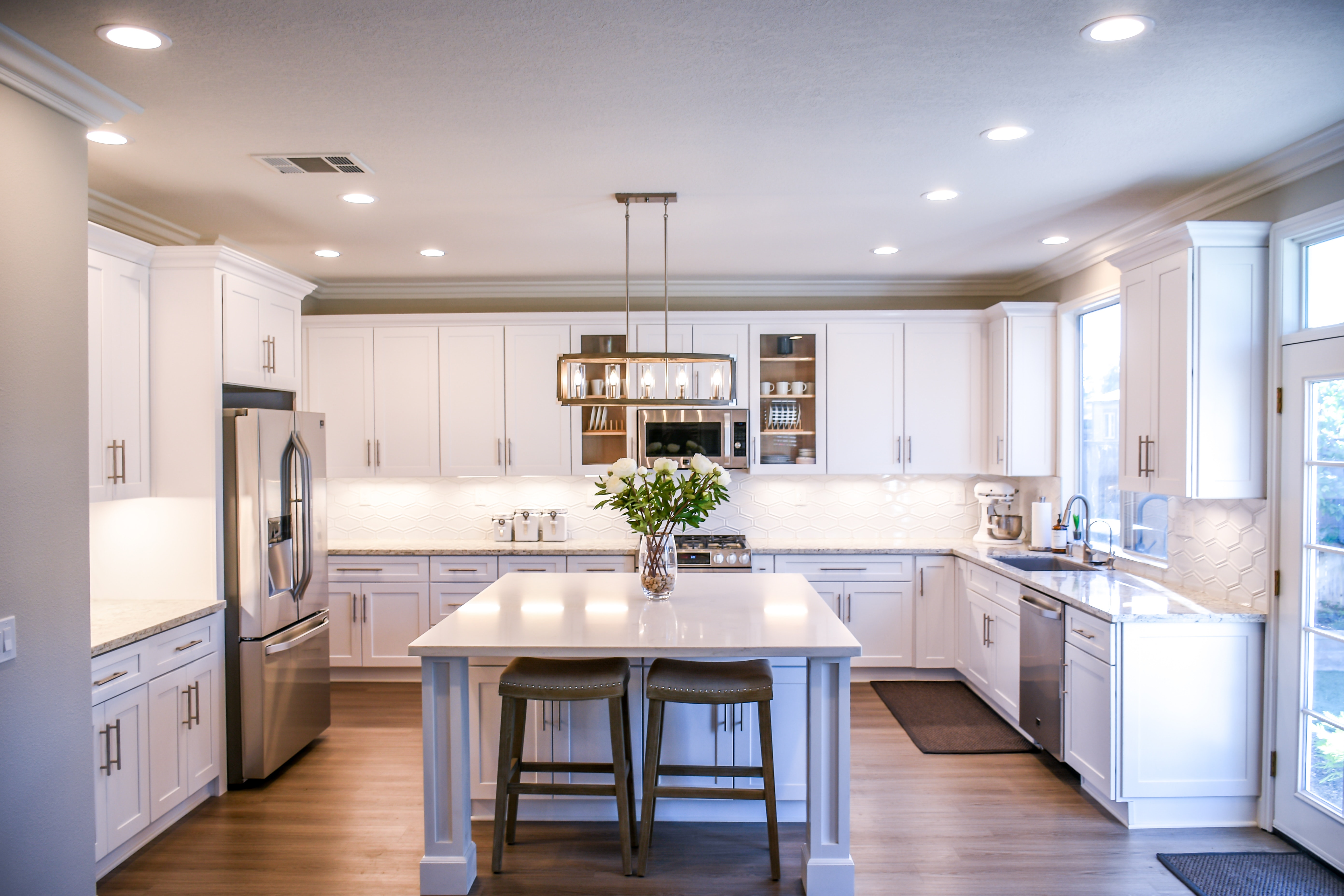 Get The Most Out Of Your Kitchen Remodel
The kitchen can be a crucial area when you are looking to sell your home. Remodeling your kitchen is a great way to increase the value of your home. Which changes will actually translate into dollars later?
Knowing where to focus your effort is incredibly important. You want the largest possible return on investment. Here are some tips that will help you get the most out of your kitchen remodel.
Countertops
Granite will get you far but marble will get you further. Countertops are often the first thing potential home buyers look at when judging a kitchen. They know that they will be spending a lot of time in the kitchen and that a lot of that time will be spent using the countertops.
Marble may require upkeep and is vulnerable to staining but buyers will love the luxury look of light marble countertops. Choosing a countertop that appeals to a broader audience can also increase the chances of receiving multiple offers on your home and thus a higher sale price. Remember to follow the simple rule of thumb that lighter is better.
Appliances
Do not overthink this one, stick to stainless steel. These appliances have the widest appeal and will feel newer even if they are older than counterparts of any other material. Here, name brands matter.
When a buyer sees a brand that they recognize they are more likely to trust the appliance and the kitchen itself. Having the washer/dryer near the kitchen is also a huge plus. These are appliances that the buyers may have to use every day and they want to know that they can trust them.
Cabinets
Updated cabinetry is a must for any kitchen remodel. The rule of thumb that lighter is better still applies to cabinets. You could use darker in some instances depending on the type of house or condo that you have. Make sure to think about your desired buyer when determining which cabinets to install. The safest bet is still probably something light.
People love useful storage and want room for all their pots, pans, dishes, etc. Make sure that you are maximizing the space you have with effective storage.
Bright Lights
Lighter is better. You want to make sure that your kitchen is effectively lit. Some kitchen tasks may require brighter lights. The kitchen is also often a place of gathering, having multiple lighting options or dimmers is a great way to allow for multiple uses of the kitchen space. The use of ambient, task, and accent lighting will all be needed. For more on lighting your home be sure to check our lighting blog.
Open Floor Plan
If the opportunity to change the floor plan in some way is possible make sure to opt for the open floor plan. This could be a more serious project than some other renovations but it can definitely increase the value of your home as kitchens have turned into the all in one room for eating, cooking, homework, relaxing, and whatever else you may want to do. An open kitchen can be a big selling point and one that we see turning up in home searches often.
Wait it's too nice!
Now if along the way you happen to fall in love with your new kitchen that is totally fine. You have increased the value of your home but that does not mean you need to sell your home to enjoy that value. Make some choices that suit your taste at that point. Enjoy your new kitchen, or enjoy your home potentially selling faster and for a higher price point.
For more be sure to like us on Facebook and check out our other blogs here.