How-To Home Gym
Posted by Leif Olson on Tuesday, January 4, 2022 at 10:00 AM
By Leif Olson / January 4, 2022
Comment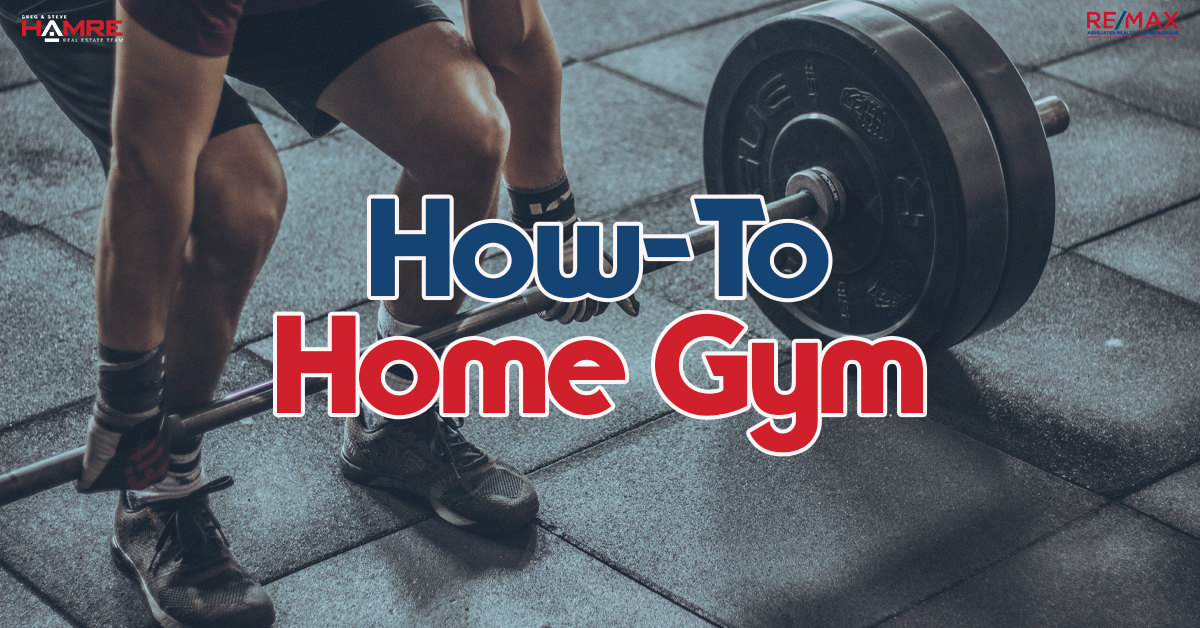 How-To Home Gym
It is January 2022 and we all know that means it is time to start working on those New Year's resolutions. One big New Year Goal is often to get fit or lose weight. Unfortunately, gyms have been closed or at limited capacity for most of the past two years in Ottawa. Having a home gym option is a great solution to this problem. We all want Ottawa gyms to reopen, but having an at-home option can help to supplement your fitness and keep you on track.
This blog has a variety of home gym options for all budgets, breaking down the best ways to stay fit at home. We will talk about what to buy, what to do, and how to home gym!
Setting Up Your Space
This will likely depend on the layout of your home. If you have a basement this can be a great place to establish a rec room. Finished basements can be great for creating a space for a rec room but even an unfinished basement can get the job done as long as there is some space to move around.
If you are in a condo you can still pick a space to work out in, even if it means moving some things around to make space. Your home's square footage will be a limiting factor but as long as you have enough room to move a round a little you can make it work.
Setting up a specific space is an important step as it allows you to shift mindsets. This space will be for working out. Entering this space will allow your mindset to shift and motivate you to take action. This is similar to establishing a home office. Think of the home gym area as your desk at work, just for a different kind of work.
Must Haves
These are the absolutely essential items for any home gym setup. These items are low cost but high impact. They help to establish a space to work out even if you only want to do bodyweight exercises.
-Mats
The first thing you need is a roll-out yoga mat or padded flooring pieces. This is an inexpensive option that will help with bodyweight exercises. These exercises include stretching, sit-ups, lunges, squats, planks, and push-ups just to name a few. The mat will lower the impact and allow for a more comfortable experience. Sit-up can be way better on mats than they would be on hardwood floors or an unfinished basement floor. The mat also helps to establish that area of your home as a space for exercise. When you step onto the mat you know that it is time to get to work. When we're all inside our homes a little more than normal it also helps you to switch mindsets even if you are only travelling to another corner of your home.
-Resistance Bands
These can really help improve your strength level while being a low-impact exercise that does not require a spotter. Most packs will also come with an exercise booklet that can give you an easy program to follow and keep you on track. These are perfect for augmenting traditional body weight exercises by creating more resistance. These low-impact exercises can help create explosive power for other activities such as running or biking. Do yourself a favour and try out some resistance bands.
-Music
Yes, this is a must-have! It could be a podcast or a Youtube video. Nevertheless, you need some entertaining music or audio to keep you motivated. The right playlist can put you in the zone and help you get the most out of your workout. The time will go by a lot quicker when you are singing along to your favourite song, trust us!
Strongly Encouraged
These are items that are a bit pricier but will elevate your experience for sure.
-Free Weights
Picking up some small free weights will open the door to a wide array of exercises. Choose a weight depending on your experience and comfort level. Pick up either some kettlebells or dumbells. These will allow you to do curls and if used properly, can help you put on some serious muscle and burn some serious calories.
-Running Shoes
These are not absolutely necessary depending on the exercises you are doing. For example, yoga or some simple bodyweight exercises can be done barefoot even. If you are using free weights or taking a cardio-heavy approach you are going to want to pick up some shoes. I would recommend runners for anyone working out at home as they will help prevent injuries and lower the impact of certain exercises on your knees.
-Dip Bars
No this is not ice cream!
These are parallel bars that allow you to perform a variety of bodyweight exercises. These bars are excellent for performing dips that simultaneously build arm and core strength. You can also perform a variety of twists and lifts which will engage your core in new ways. Look into dip bars if you think you want a new challenge.
-Mirrors
You are going to want to see these results right? Wall mirrors are not just for that. They help you keep your form in check while performing exercises. They can make the space feel more open, keeping you in a better headspace.
-Work Out Gloves
These sound extreme but you can pick up a pair at Winners or on Amazon for less than $15. This small investment will protect your hands from calluses and rough skin. They can also prevent slippage when using free weights. These will save your hands and encourage you to work out a little bit longer.
Big Ticket Items
These are items that are excellent but require a larger investment.
-Exercise Bike
This is an absolute dream come true. These bikes, whether they be Peleton or any standard stationary bike, can completely revolutionize your home gym experience. You'll be amazed by how many calories you can burn and just how far you can travel in place. These are great and can even be used while watching tv which will make the time on the bike fly by. Starting your morning routine with a quick bike ride will energize you for the rest of the day and you feeling fit in no time.
-Bench Press + Bar
Getting a bench requires a lot of space and likely someone living with you who is willing to help spot you. The bench is great for bench press of course, but these setups are often multifaceted. You can use these for a variety of seated exercises with free weights.
The bar can also be used for a variety of exercises. These could include standing rows and deadlifts. Just make sure you know what you're doing for these exercises. Proper form and technique are absolutely necessary.
-Treadmill
This will change your cardio game! These are more useful in the winter when the idea of running outside is a non-starter. Running outside is an easy and refreshing alternative, but these machines can be great if you have the space. But watch out, they are very noisy!
Well, now you have a bunch of suggestions to get your space set up. If you need to make more space for your home gym check out our blog on reorganizing your home.
For more blogs like this be sure to like us on Facebook.
Enjoy your workouts!