Five Factors When Buying A Cottage
Posted by Leif Olson on Wednesday, July 27, 2022 at 1:11 PM
By Leif Olson / July 27, 2022
Comment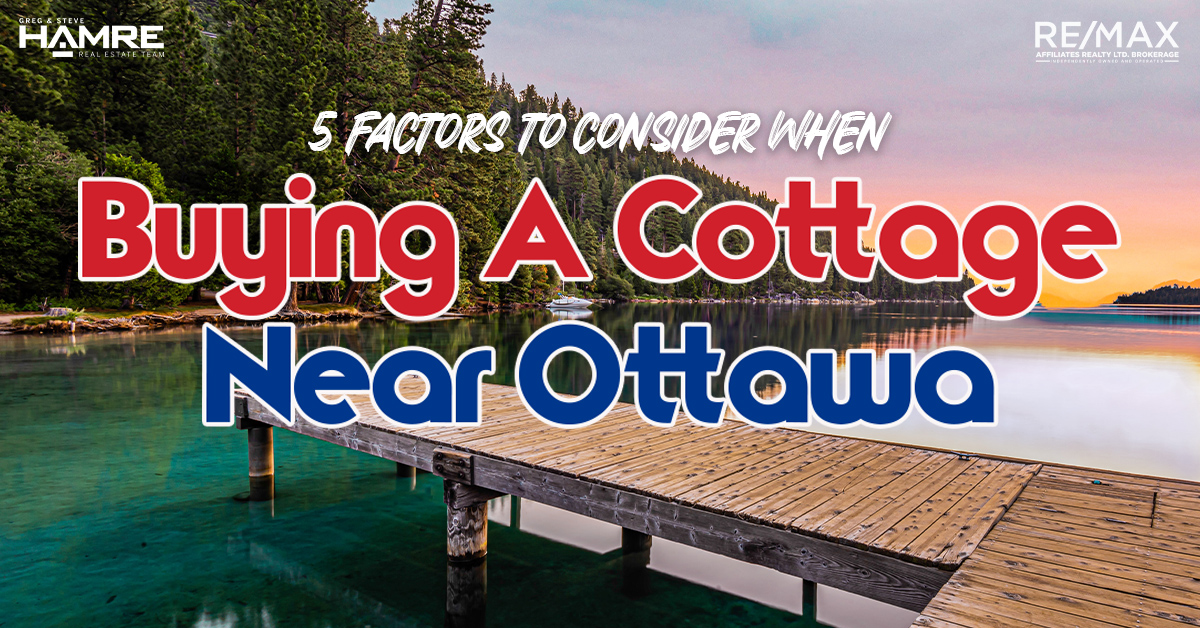 If you're considering buying a cottage, waterfront or recreational property near Ottawa and have been watching the market, you already know this market segment has become increasingly popular over the last decade.
In recent years, cabins and cottages have been in high demand, as interest in renting out personal properties for extra income has become more accessible through various online platforms. The added benefit of being able to live life like you're on vacation has also attracted many to the market. The difficulty that travelling has presented recently has also encouraged people to enjoy staycations more often. All of this has bolstered the recreational property market near Ottawa.
Ottawa is located in a prime area to have easy access to many lakes and cottage areas within a short drive. From The Big Rideau Lake to Val Des Monts in Quebec there are impressive cottage locations near Ottawa in most directions. Ottawa also offers several impressive waterfront locations within the city limits. The easy access to the Ottawa River means a recreational waterfront property is possible inside Ottawa. Watch below for an example of one of these unique properties.
While purchasing a cottage as a recreational property or even as a year-round home can be an excellent investment in both the short and long term, there are some important factors to consider during your hunt for the perfect getaway home. Below we break down five important factors to consider when purchasing a recreational or waterfront property.
5 Factors to Consider When Buying a Cottage / Recreational Property
1. Year-Round Maintenance Requirements
Before purchasing a recreational property, it is crucial to have a thorough evaluation to ensure the home is weather-proofed for the summer and winter months. When considering year-round maintenance, key considerations include checking the age of the roof, doors and windows. You'll also want to confirm the level of insulation, including under the floors.
Part of this will depend on your intentions for using the property. Do you only want to use it in the Summer? Are you looking to be at the home year-round? These are important questions when evaluating the viability of a property.
Cottage roofs typically undergo a lot of strain in the winter months as snow, ice and other debris accumulate over time. In addition, the age of the doors and windows is important because you don't want to have any cracks or openings where animals or the elements can enter the cottage. This is especially important if you plan on using the home seasonally as you will not be there every single day to ensure the property is in great shape.
If you aren't planning on visiting your cottage to complete regular maintenance during the winter, having the roof, doors and windows in good condition can save you money and work come springtime.
In addition to the actual structural requirements, it is essential to familiarize yourself with the local winter snow removal. Will you be able to easily access the property in the winter months? Would you be required to clear snow away from the property during the winter months? These are important considerations when you are looking at recreational properties.
2. Plumbing / Water Source
This is related to the year-round maintenance requirements. Being aware of the type of plumbing the cottage has – or even if it has plumbing at all!
When looking at cottages for sale, make a list of important amenities, such as having indoor plumbing. Many cottages don't have indoor plumbing, equipped only with an outhouse. In addition, many properties in recreational markets run on a septic system which requires a different amount of maintenance, care and attention year-round.
Another important factor related to the plumbing is the water source. Does the property pull water from a well or directly from a lake. Pulling from a lake can be fine but could also cause issues as the water source is open and the pump could be exposed to natural elements. If you are pulling from a lake you want to ensure that the pump and piping are able to run in the winter. Some properties will only be able to have running water in the non-winter months.
If you are not used to having water from a well or lake you will also need to know that the maintenance for this is different than at a home running on city water. You may be required to utilize a water softener, heating tank and water treatment systems.
Make sure to conduct your research on the types of systems and how comfortable you feel about maintaining them as it can be crucial to having clean running water at your recreational property.
3. Ease of Access
A cottage can be a great investment; however, location does play a significant role in whether it may generate rental income, as well as the times of year you visit your vacation home. This is where your intentions for using the property come into play again.
A property that is only accessible by water will probably just be used as a summer home – and in this case, you'll need to consider the price of purchasing a boat when buying a cottage located on an island.
Some properties in very rural areas may be accessible by car but might not have winter access as many backcountry roads are not maintained in the winter months. You may also have difficulty driving on certain roads depending on your vehicle of choice. Investigating to make sure you can easily access the property will ultimately help you to enjoy it later on.
Also, location when it comes to distance from amenities is important to consider. Many cottages are in very rural areas, meaning the drive to a grocery store or gas station could be significant. The distance from your primary residence could also be a large consideration. How far are you willing to drive on any given weekend to spend a night at the lake?
Before investing in a secondary residence, ease of access and location regarding other amenities are key factors to consider. Be completely honest with yourself when considering how far you would want to drive.
4. Rental Potential and Rules Surrounding Renting
Cottage homes can be an excellent investment if you also choose to use them to produce rental income. When purchasing a cottage as a rental property, key considerations are the number of bedrooms and bathrooms, ease of access, and location. This will affect the rental market value of the home. The total number of people who could stay there will dramatically affect the value on short-term rental marketplaces such as Air BnB.
Suppose the idea of renting is your main driving force behind buying a recreational property. In that case, it is strongly advised that you review the rules and regulations regarding renting out seasonal property and learn your way around the different web platforms available for renting, such as Airbnb.
5. Taxes and Capital Gains
A cottage is known as a personal-use property, which means there are different tax implications. If the property is used solely as personal recreational property, there are other tax rules than if you decide to rent out your cottage. In addition, upon sale of the cottage, you will be responsible for paying taxes on any capital gain of the property.
A waterfront property could also be your primary residence provided that you spend the majority of your time there. If it is going to be your year-round home your tax implications are different.
Before making any significant financial decision and purchasing a property, it is essential to consider both your financial situation and your needs and wants in the property. Reaching out to a professional for advice is always a wise first step!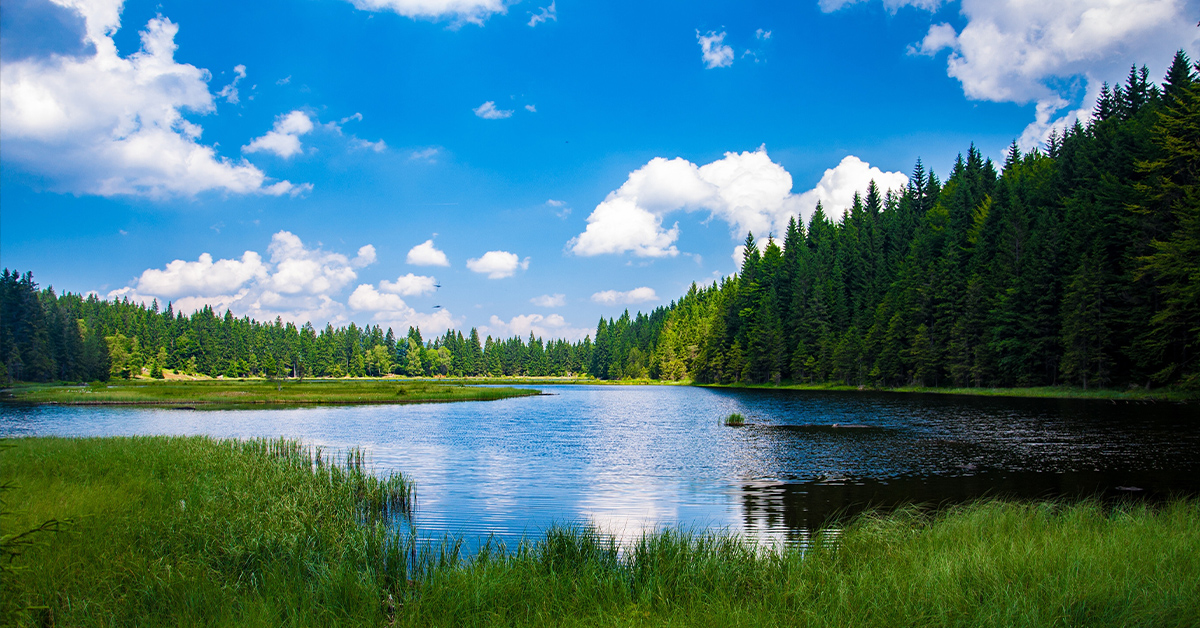 BONUS TIPS FOR BUYING A COTTAGE
1. Where to buy a cottage near Ottawa?
Ottawa is within a short drive to many incredible lakes and waterfront areas. One of the most common areas for Ottawa residents is the Big Rideau Lake. The Big Rideau Lake has incredible waterways and a real community feeling featuring great gatherings and fun out on the water.
Other nearby communities in Ontario that feature great waterfront properties include Renfrew, Westport, Smiths Falls, Calabogie, Central Frontenac, and more. Ottawa is also within a short drive of some incredible waterfront properties in the Hills of Quebec. Some popular cottage locations include Val-Des-Monts, La Peche, Mont Ste Marie, Chelsea and more. With great recreational properties near Ottawa in Ontario and in Quebec, the options are expansive to find a great getaway or investment property.
2. Keep an eye out for right of ways and easements that may be included on any property that you purchase. Many cottages will include easements that allow nearby residents to have access to part of a property for water access. This is typical for boat launches and water access in some areas. It is important to understand your limitations as an owner of a property with an easement. You would not be able to obstruct or prevent access to the easement. These restrictions run with the title of the property and should be reviewed by a lawyer.
3. Consider lake conditions and location on the body of water. Certain parts of the lake could be deeper or more shallow. If it is located on a bay near the end of a lake there could be potential for more weeds. Depending on your preference you may want to be at a different location on the lake.
4. Cell service/wifi access. This is an important bonus consideration when purchasing a waterfront property. This could allow you to work from home if you choose to live there. It could also increase the rent you could ask for if you chose to use it as an investment property.
If you're looking to find a cottage near Ottawa or relocate to a waterfront property please reach out to us today. We hope to see you soon.