Findlay Creek
Posted by Leif Olson on Tuesday, January 19, 2021 at 3:32 PM
By Leif Olson / January 19, 2021
Comment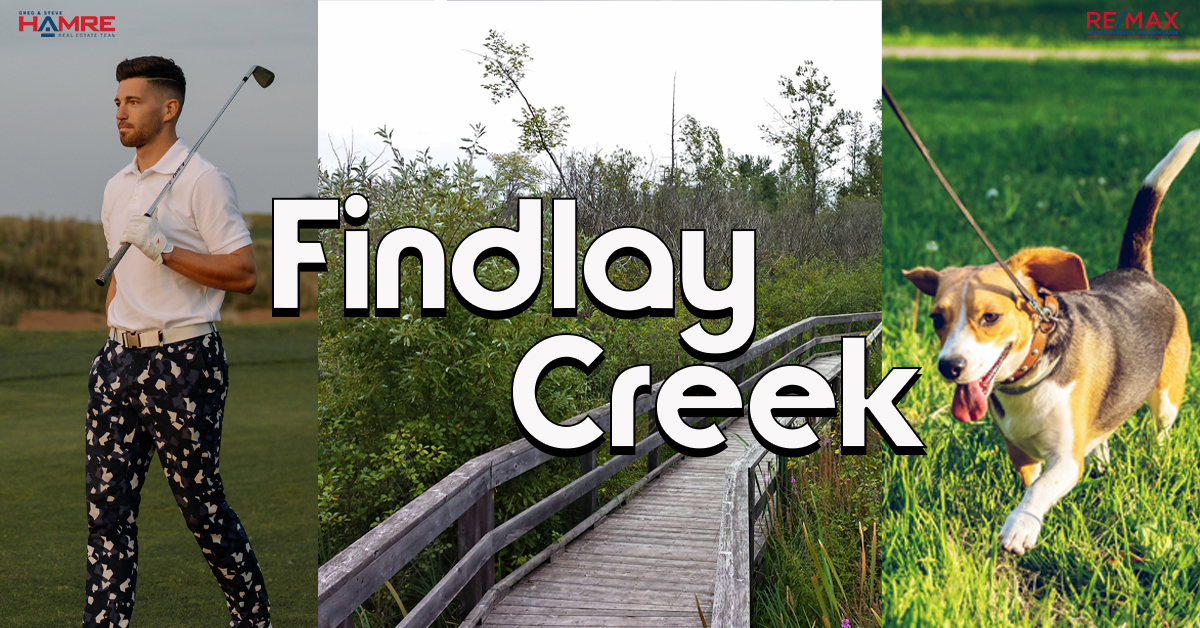 Findlay Creek
Close to everything but far enough way to foster its own community. Findlay Creek is one of the great neighbourhoods in Ottawa! Findlay Creek offers diverse living options including single-dwelling and semi-detached houses, townhouses and condominiums.
Let's take a look at what makes Findlay creek one of Ottawa's best neighbourhoods. If you're looking to buy a home make sure to see what this neighbourhood has to offer!
The Findlay Creek Community Association
This is a volunteer group which represents the needs of the neighbourhood. This group works to ensure that the community is well taken care of and in tip-top shape. This community association helps to maintain rinks in the winter.
They also work with local businesses to offer special deals to community members and highlight great activities and events in the area. They have a strong neighbourhood watch program which helps to keep everyone safe.
Needless to say, this association helps to improve the life of everyone who lives in Findlay Creek.
Boardwalk
Findlay Creek is home to come great parks and recreation! There are plenty of opportunities for everyone. There are some great places to get out and enjoy nature, for example, The Leitrim Boardwalk takes visitors along a 500m path through this provincially significant wetland just south of the Findlay Creek community. Enjoy a quiet path along a boardwalk.
Golf
There are some great golf courses surrounding Findlay Creek. There's Falcon Ridge Golf Course, Hylands Golf Club, Emerald Links Golf & Country Club and Target Golf Centre, just to name a few. This is great place to get out and enjoy the game in the summer. They also offer great country clubs for dining and enjoying a quiet afternoon.
Parks
There are plenty of great parks in the Findlay Creek area. They are perfect for walking your dog, throwing a frisbee, or just getting some air. There is also a skateboard park for the kids! The Diamond and Jubilee Park has a nice well-maintained skateboard park for enthusiasts of all skill levels.
Restaurants
Findlay Creek has some great restaurants such as Jonny Canuck's Bar and Grill, Gabriel's Pizza, and Shawarma Byte. There are plenty of great take out options to enjoy a meal in at home!
Rideau Carleton Raceway
This future Hard Rock Casino is near Findlay Creek. This is sure to be a destination location for all of Ottawa for some great entertainment! Not a fan of casino games? That's fine! Hard Rock Casinos are also known for their superb food and atmosphere. Come in and enjoy the ambiance of rock and roll.
For more community spotlights head here
Stay tuned for more blogs by liking our Facebook page!