Fallingbrook
Posted by Leif Olson on Monday, April 11, 2022 at 1:00 PM
By Leif Olson / April 11, 2022
1 Comment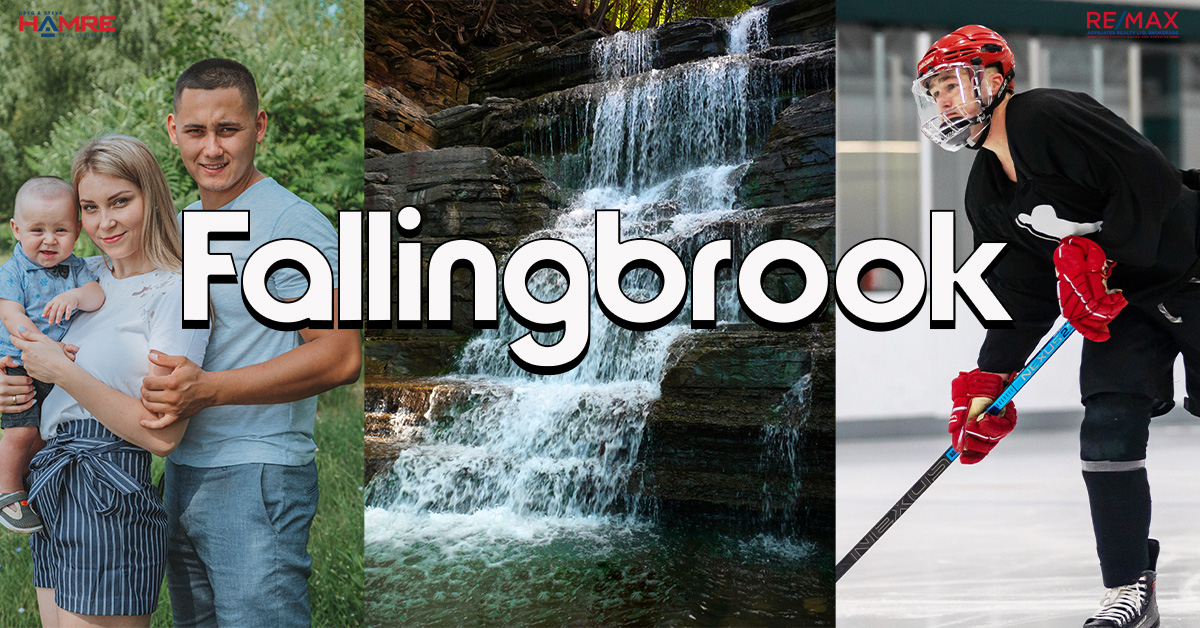 When you think about home, family and recreation, which Ottawa neighbourhood comes to mind? Fallingbrook is one neighbourhood that belongs near the top of that list! From great recreation centres to beautiful nature and park areas to restaurants and amazing amenities, you will fall in love with Fallingbrook!
Fallingbrook is a special community in the heart of Orleans. Today we are looking at the things that make this one of the best places to live in Ottawa. If you're looking at homes in Fallingbrook or just want to know more about the community, be sure to keep on reading.
The homes in Fallingbrook are fantastic! Take a guided video tour through one of these amazing homes by watching the video below!
The History Of Fallingbrook
This beautiful community was formerly part of the township of Cumberland Ontario. It has rapidly developed over the past several decades. Development commenced in 1985 in what had previously been farmlands. This area became a destination for people looking to move to the Ottawa area or set down roots and call Ottawa home.
The quick growth and large population increase created a demand for schools. Many great schools were built that became cornerstones for the community and continue to serve the area to this day. There are 8 elementary schools in the area including Trillium E.S. and Mapleridge which also features a beautiful community centre including tennis courts and soccer fields. High schools in the area include St. Peter's Catholic High School and Sir Wilfred Laurier Secondary School. These are some of the best and most beloved schools in Ottawa. Many families will move or go out of their way to help their children attend these schools. The educational system in the area is just one part of what creates the great community atmosphere throughout Fallingbrook.
Recreation In Fallingbrook
Fallingbrook is a recreation centre for Orleans. The area is home to the Ray Friel Centre which features 3 hockey rinks, 2 soccer fields, large wave pool, and a public library. Saturday mornings spent at the rink are a tradition for many families in Orleans, wouldn't you love to be close to the action? Ray Friel is always just a short drive away for hockey practice. In the summer Ray Friel also features popular soccer fields for local adult and youth rec leagues. This is a true hub of the area. Ray Friel has a fully equipped gym for weight lifters and fans of cardio. We almost forgot to mention, Ray Friel also features a large indoor wave pool! That means you can swim all year round. Perfect for kids learning how to swim, the pool offers great swimming lessons with some of the best swim instructors in Ottawa.
Ray Friel is not the only nearby recreation centre. The vast array of schools also features great recreation opportunities including baseball diamonds, soccer fields and basketball courts. Other gyms in the area include Goodlife Fitness for weightlifters and cardio enthusiasts alike. With so many great recreation options in Fallingbrook, you'll have no choice but to stay active and stay in fantastic shape, all year round!
Outdoors Activities In Fallingbrook
The combination of fantastic housing and green space is the essence of what makes Fallingbrook so unique in Ottawa. Fallingbrook has some great parks and opportunities to enjoy nature. The area features Princess Louise Falls which is an attraction for people across the city. Every summer you are sure to find photos of this area popping up on your Facebook or Instagram feed. The location is even known for being a popular location for engagement and wedding photos. This waterfall is one of the best places for photo opportunities in all of Ottawa. Your Instagram feed is not complete without a photo of these impressive falls.
The Falls may be the focal point of outdoor exploration in the area but they are not the only option. The community is full of great trails and bike paths that wind through the neighbourhood and allow for opportunities to get fresh air and exercise while soaking up the sun.
Amenities
From restaurants to grocery stores, everything is right in your neighbourhood in Fallingbrook. There is a Metro within walking or biking distance to many homes. There are also some great restaurants such as Corner Bar and Grill or Bite Burger House. It's not just food in Fallingbrook.
There is also a great barbershop, Imperial Barbershop as well as specialty stores such as Canada Computers. Imperial Barbershop can deliver some of the best haircuts in the city for any style. They also provide straight razor shaving and beard trimming to round out your look. Canada Computers is your destination for all things computers. They even have great equipment to build your own gaming computer. Nearby you will find Home Hardware which is amazing for picking up home improvement supplies or essentials like light bulbs! None of your needs are ever far from reach in Fallingbrook.
Fallingbrook Community Association
This group works to organize great events and foster community in the area while advocating for the neighbourhood. They maintain rinks as well as organize events like community garage sales. They even provide newsletters so you will always be in the know if you live in Fallingbrook.
This association is integral to the community. They help bridge the gap between neighbours and make for a more inclusive and tightly knit community. Knowing your neighbours and community can make the entire neighbourhood feel like home rather than just one house.
Looking for Homes in Fallingbrook?
If you're looking for homes in Fallingbrook you can check the listings below. If you live in Fallingbrook and are looking to sell your home we would be happy to talk to you about your market.
For more blogs be sure to click here.
Stay tuned for new listings and sneak previews by liking our Facebook here.