Downtown Ottawa
Posted by Leif Olson on Monday, May 31, 2021 at 12:00 PM
By Leif Olson / May 31, 2021
Comment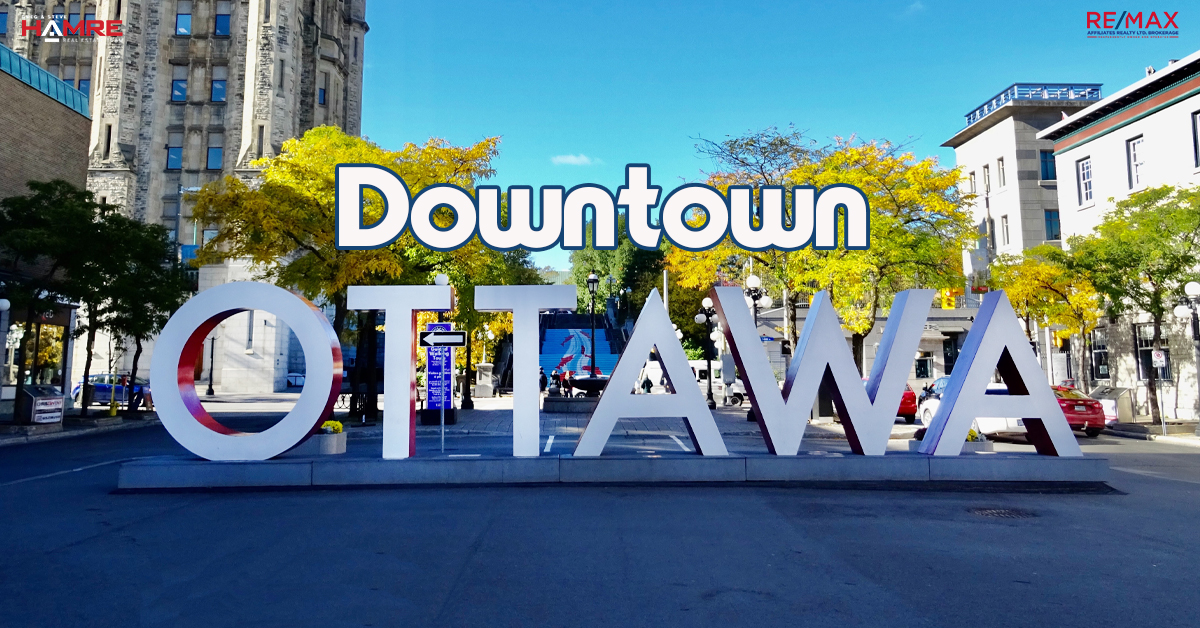 Ottawa is one of the most beautiful cities in the world and Downtown is where the action is! From the shopping to the eateries to the recreation and so much more. This blog has all the details and why you should be excited about Downtown Ottawa.
Warning: You will want to live here!
Location
Downtown Ottawa is along the Ottawa River and is made up of several neighbourhoods such as Centretown, Golden Triangle, Glebe, and more each with distinct features. The Downtown core has easy access to public transport with multiple LRT stations and frequent bus routes.
There are also great walking/biking paths along the River and Canal. The easy access from other parts of the city also makes this a great destination for the rest of Ottawa.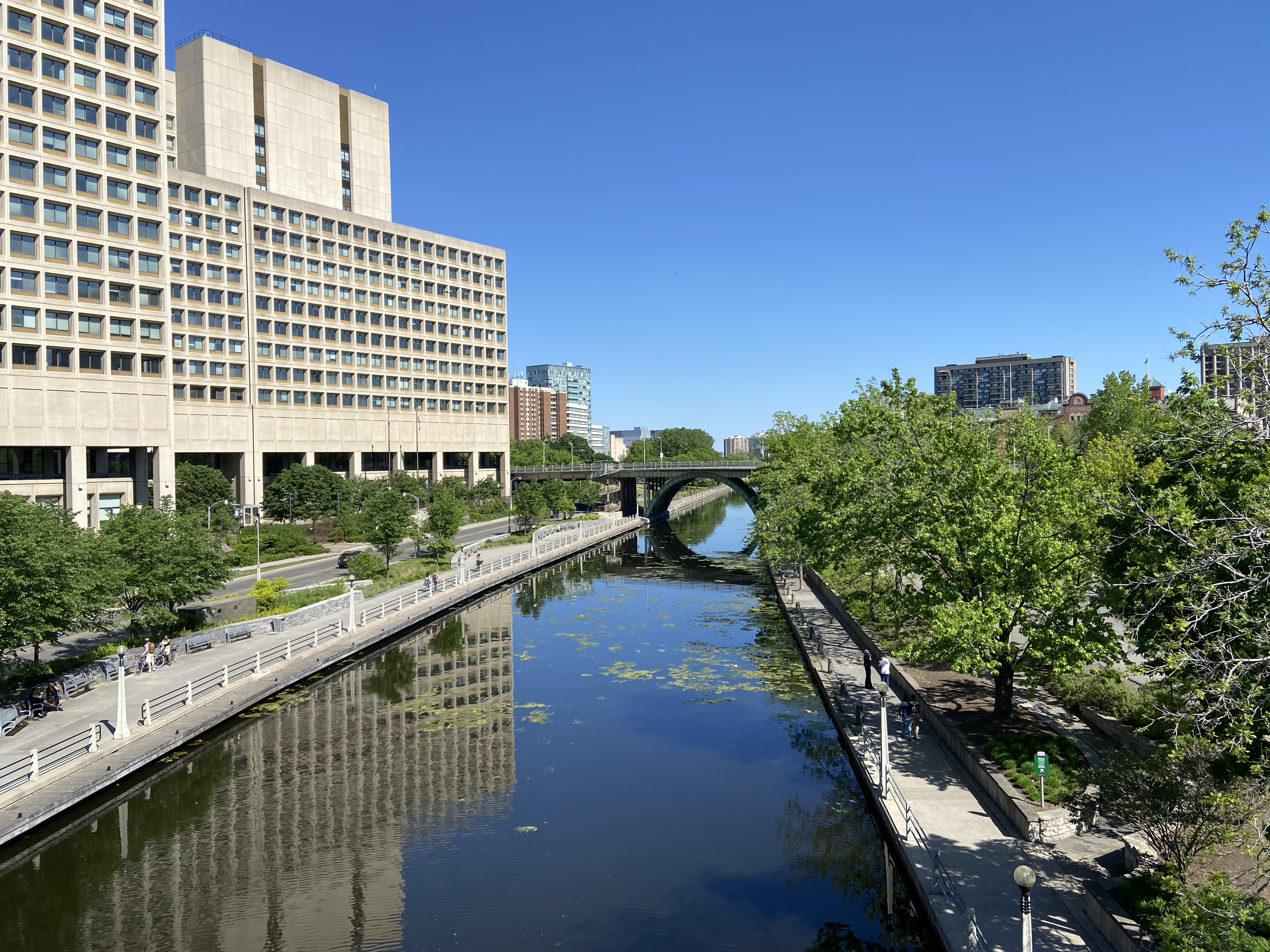 Recreation
Ottawa is a Four Season City! In the Summer you can enjoy walks along the historic Rideau Canal which extends all the way to Landsdowne Park. You can also bike along paths here.
Bike paths along the River or walking paths near the Locks make for picturesque adventures in your hometown. Other paths will take you to some of Ottawa's famous landmarks such as the Chateau Laurier, Parliament, and the Byward Market. There is always something to discover in Ottawa.
Shopping
The shopping in Downtown Ottawa is world-class! The Rideau Centre is the heart of this shopping. Some of the specialty stores for kids include The Disney Store, The LEGO Store, and H&M Kids. there are also some great clothing stores like Simon's, Levi's, and ZARA.
Near The Rideau Centre, you can find Ottawa's only Urban Outfitters which has all the trendy clothing, records, and more! Down the street, you can find the Ottawa-born clothing/shoe store NRML.
These are just a few of the hundreds of incredible stores. All of your essentials. are within walking distance. There is really so much to see and so much to do!
Schools
Downtown Ottawa is the home of the University of Ottawa. This is a prestigious University in Ottawa that features a diverse slate of programs and word-class courses. Just down the Canal, you can find Carleton University which is known for its Canada best basketball teams and Public Affairs department.
Both are great options and are very close to downtown Ottawa. Making it a great option for students and families.
The Byward Market
This area is known for its incredible food and shopping. There are fresh vegetables sold at an outdoor market. Some specialty grocery stores and bakeries. There is also an abundance of incredible eateries.
We cannot possibly name them all but here are just a few: Warehouse, El Camino, Blue Cactus, Zak's Diner, Corner Bar & Grill, King Eddy's, Oz Cafe, Lonestar. There are so many other great spots, you can find a new place for every meal!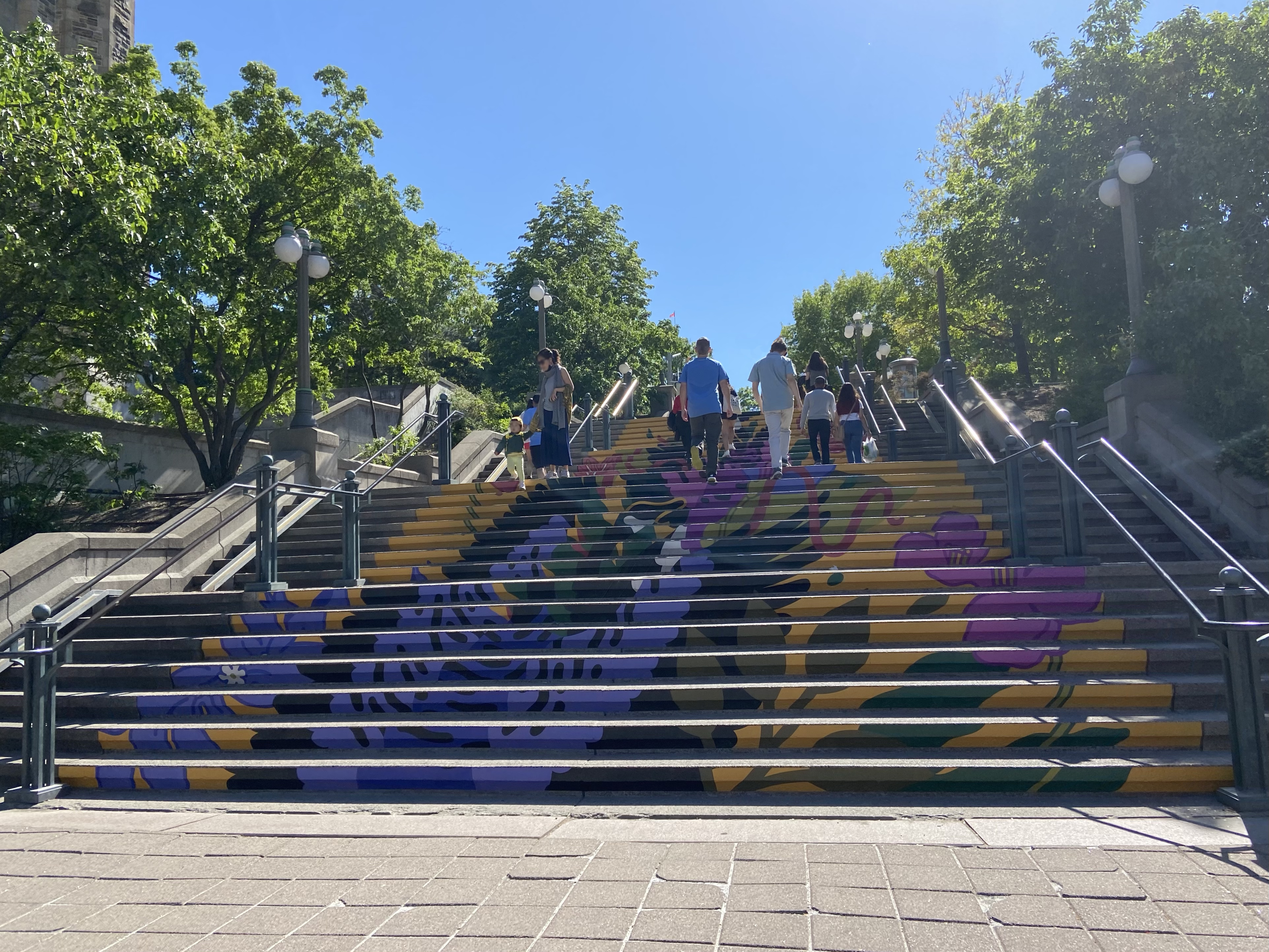 Lifestyle
The lifestyle Downtown is dynamic and exciting. There is something beautiful everywhere, take this painted staircase for example. There are incredible parks to enjoy relaxing afternoons in. The architecture is everywhere and is absolutely stunning, giving you that big city feeling in a special community.
Restaurants on every corner. Downtown Ottawa is the perfect example of Lifestyle and Location working together in harmony.
Art & Entertainment
Downtown Ottawa is home to the National Arts Centre which features live entertainment from artists across Canada and the world. From musicians to stage plays, there is something for everyone.
Ottawa is also home to the National Art Gallery which features a stunning rotation of paintings and cultures from the world's greatest. Including Van Gogh and Picasso at times.
Homes
The homes in Downtown Ottawa are diverse. From older townhomes to brand new condo buildings, there are many options. The architecture is always a standout feature of these homes. Take a look at one that is currently for sale in the video below.
When Are You Coming To Downtown Ottawa?
Whether for a visit or to stay, this area is truly special. Could this be your next weekend adventure?
If you want to live in Downtown Ottawa we can help you make it happen. Reach out through the contact form below and we can start your search!
For more blogs be sure to like us on Facebook.