Can A Shed Add Property Value?
Posted by Nic Hamre on Tuesday, May 16, 2023 at 9:33:44 AM
By Nic Hamre / May 16, 2023
Comment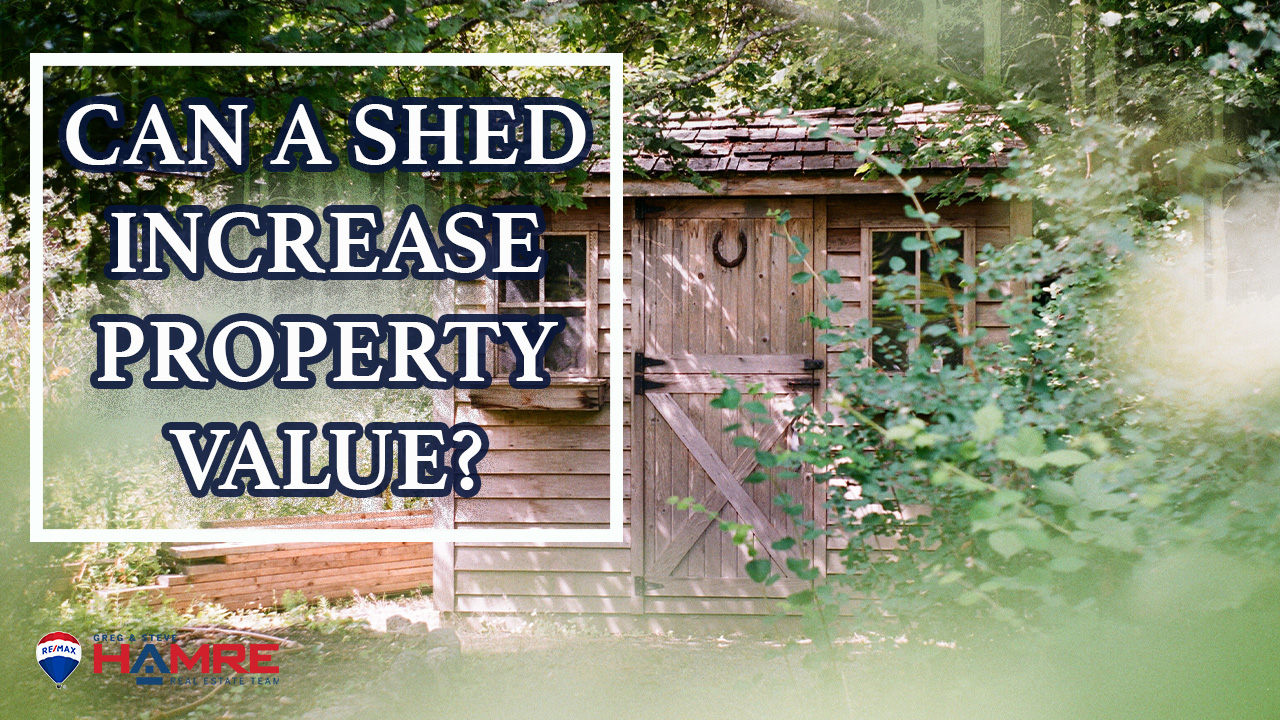 When it comes to cashing in on the sale of your property, you deserve to unlock its full potential and maximize return.
Homeowners are constantly looking for ways to increase property value. One of the simplest, yet effective ways to achieve this is by adding an outdoor shed to your home if deemed an option. Perhaps you already have a shed.
While traditionally used for storing lawn equipment and gardening tools, modern sheds have evolved into multi-purpose spaces that can be customized to fit a variety of needs. With creativity and design inspired by sites like Pinterest or Meta, sheds have shown ability to display unique charm.
Not only can a shed serve as a functional space for a workshop or art studio, but it can also be a significant selling point for potential buyers. In fact, yes, having a shed can increase the overall property value of your home. For many, it can certainly make it more attractive to prospective buyers.
4 Hamre Real Estate Tips for how adding a shed to your property can boost value
1. Storage Space:
As it may be, the most obvious benefit of a shed is the extra storage space it provides. Homebuyers are always looking for ample storage options, and a shed can offer just that. Whether it be for lawn equipment, sports gear, or seasonal decorations, a shed allows homeowners to free up valuable indoor storage space and keep their belongings organized.
2. Multi-Purpose Utility:
As mentioned earlier, modern sheds can be customized to fit a variety of needs. From a home gym to a cozy reading nook, a shed can serve as a versatile space for any homeowner. This flexibility is especially appealing to potential buyers who may have specific needs or interests that require extra space.
3. Curb Appeal:
A well-designed shed can enhance the aesthetics of your property. A sleek, modern shed can complement contemporary homes, while a rustic-style shed can add harm and character to a more traditional property. A shed that matches the style of your home and landscaping, you can create a cohesive and visually appealing outdoor space. Be sure to choose a shed with a similar color and architectural style to your home. It's also crucial to keep your shed maintained and clean, just as you would with the rest of your property. A shed in poor conditions can take away from your featured curb appeal. Giving your shed a good cleaning or a fresh coat of paint can make all the difference!
4. Increased Property Value:
Perhaps the most significant benefit of adding a shed to your property is the increase in overall property value. A shed is a handy and attractive feature for many homebuyers. Having a shed on your property can sometimes help set your home apart from others on the market. You can even find surveys which support the idea which found that homeowners who actually added a shed to their property, saw an average increase in overall property value of around $10K. This can add perspective to the possibilities of improvements which may or may not be necessary in the sale of your home.

When it comes to maximizing the value and sale of your home, it's important to note that adding or elevating a shed is just one of several ways. While a shed serves as a tangible addition, it's crucial to consider the many other factors that contribute to the value of your home's sale. Strategy and guidance, for instance, play vital roles in the process as intangible assets.
Want more tips and information on how to add value to your Ottawa property? Reach out to the Hamre Real Estate Team for the sale of your Ottawa home.