Cardinal Creek
Posted by Leif Olson on Thursday, September 2, 2021 at 1:02 PM
By Leif Olson / September 2, 2021
Comment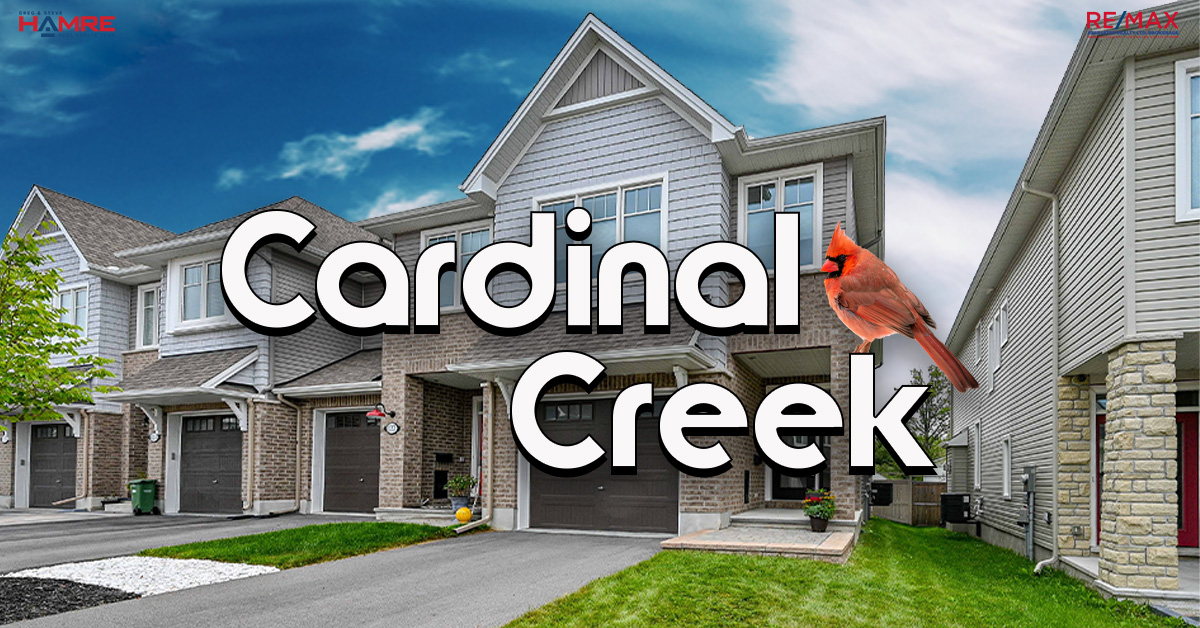 Cardinal Creek is a newer development in the Orleans area. This neighbourhood is often overlooked but features some of the most immaculate homes in Ottawa. We will walk you through this neighbourhood and tell you the enchanting story of life in Cardinal Creek.
Location
Cardinal Creek Village is located in Orleans just off of Old Montreal Road, near the Ottawa River and Trim Road. This location is fantastic for an easy commute Downtown or to access the rest of Orleans. If you want to live in the East end of Ottawa this is one of the most convenient locations possible.
You are minutes from a park and ride and the future LRT which will make Downtown commutes a breeze. You are also near Petrie Island which is one of the most picturesque places in all of Ottawa.
Recreation
Skiing, biking, fishing, jet-skiing, running, and more are all a short drive away! The proximity to Petrie Island makes all of these outdoor activities easily accessible. Imagine being able to run along the Ottawa River all summer long. You are always within 5 minutes of spectacular recreation!
Amenities
Cardinal Creek is lucky to be very close to some essential amenities. The list includes nearby gyms, daycare at Kids Kingdom, and of course you are near a Starbucks for that morning pick-me-up!
You are also close to convenient shopping at Giant Tiger and plenty of nearby restaurants! The location of course also makes it easy to visit other areas of Orleans such as Place d'Orleans.
Entertainment
Laser Tag, Bowling, and fantastic eateries are nearby! Enjoy a round of bowling, billiards, or karaoke at Orleans Bowling. You could also grab a fantastic meal at The Works or Johnny Canucks just up the hill from Cardinal Creek!
Homes
The homes in Cardinal Creek are immaculate. The incredible Tamarack-built homes in the area are sure to impress you. You can watch the video below to take a look at a home that is currently for sale in the neighbourhood.
If you want to talk about Cardinal Creek we would love to talk to you! Reach out via the contact form below. For more blogs like this be sure to like our page on Facebook.