Best Skating Locations In Ottawa
Posted by Leif Olson on Thursday, January 21, 2021 at 1:20 PM
By Leif Olson / January 21, 2021
Comment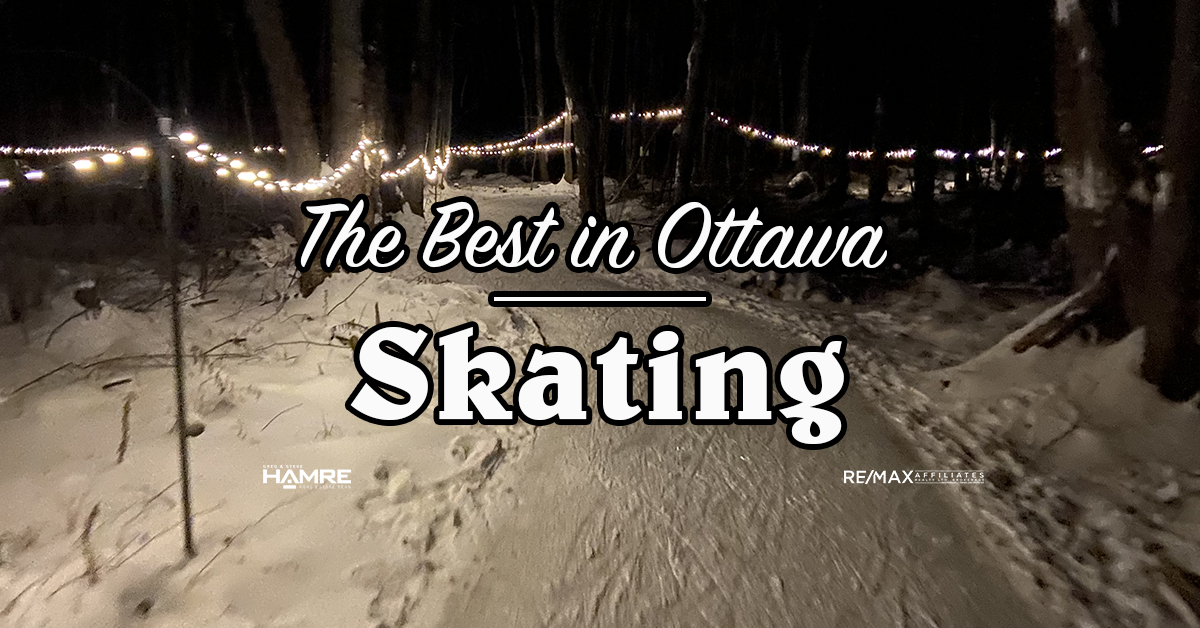 The Best in Ottawa - Skating
Winter is here which means that rinks are starting to freeze and open up. The hard work is paying off and skating has commenced. Although we are not permitted to play hockey on these rinks right now we can still enjoy the outdoors and glide around the ice.
Here are some of the best places to skate in Ottawa!
Countryside Adventures
This exciting ice trail through the woods is located just 40 minutes outside of Ottawa in Moose Creek. You can reserve your spot ahead of time to ensure that all health and safety protocols are being met and leaving you lots of room to enjoy the space.
During the day you can see nature. They are also open at night and feature strands of light along the entire route. It's truly magical and you need to see it to believe it.
Perfect for all levels of skaters this is a dream destination for anyone in Ottawa.
Local Rinks
There are a plethora of great rinks all around Ottawa if you're in Orleans the Cardinal Creek Community Rink is one of the best that our own Steve Hamre has been helping get ready.
You can find a full map of all the local outdoor rinks here. These are perfect for enjoying some skating in your own neighbourhood. Find your closest rink, lace 'em up and get out there on the ice.
Landsdowne Skating Court
This is an outdoor refrigerated ice rink which means it is always in great condition regardless of weather conditions. Make sure that the rink is not too busy as it is a popular spot, other than that it really is a great option for skating especially if you're in the Glebe area.
The setting is perfect for an exciting night on the ice. Exercise is incredibly important and this is a great way to get some. Check out the Landsdowne Skating Court!
Rideau Canal - Open Early Next Week
This is the premier destination for skating in Ottawa. It is not open yet as they are still working on getting the rink ready. Regardless this is a good one to keep on your radar as they should be opening it soon. This rink provides the largest ice surface that you can find and it is always well maintained.
The world's largest skating rink should be opening soon so stay tuned! You can find more information here.
Skating not your thing? You can also find our blog on Winter Activities or Cross-Country Skiing for ways to stay active this Winter.
Stay tuned to our Facebook for more blogs!