Best Real Estate Website - We Know Ottawa
Posted by Nic Hamre on Thursday, February 23, 2023 at 3:36:47 PM
By Nic Hamre / February 23, 2023
Comment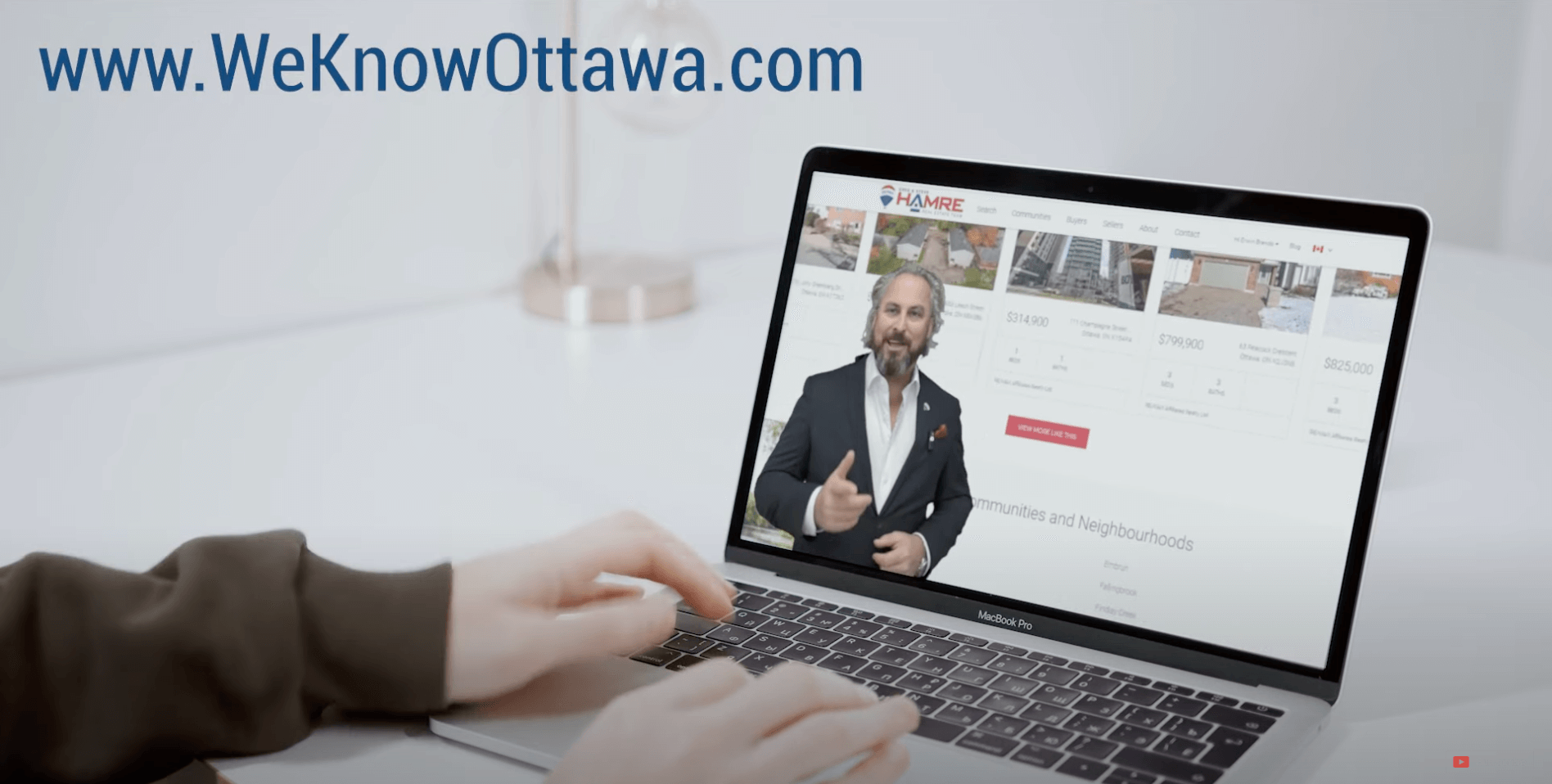 Ottawa-lovers, if you're looking for the ultimate online guide to the nation's capital, then look no further than WeKnowOttawa.com. The best damn website in the city, and I'm not just saying that because I helped build it.
'Attracts over 20,000 people per month'
The Hamre Team at WeKnowOttawa.com - We pride ourselves on delivering the ultimate online real estate experience. Our website offers a comprehensive search feature that enables you to filter your search based on a range of criteria, from location and price range to property type and number of bedrooms and more.
We also offer virtual tours and high-quality photographs of the properties, so you can get a feel for each home before you schedule a viewing. This is commonly used as we are often heavily relied on for out of town-buyers. In fact, we had 173 different countries use our webstie in the year 2022 alone. Those seeking relcoation in Ottawa, can rely on the Hamre team. This holds true for our listing servcies as well, providing mass exposure on Ottawa homes.
Our team of experienced agents are on hand to offer you personalized guidance and support throughout the buying or selling process, and we offer a range of resources and guides for first-time homebuyers.
Whether you're looking to buy, sell, or invest in the Ottawa real estate market, WeKnowOttawa.com is your go-to destination for all your property needs, and we can do all of that and more, with style and expertise that only the best in the business can offer.
We provide top-notch software services that are secure and reliable!
WeKnowOttawa.com has all the answers for you:
Can I find different types of properties on this website?
Can the website provide frequent updates of new properties?
Can I search for properties in specific neighborhoods or areas?
Can I trust the accuracy of the property listings on this website?
Can I narrow down my search results by setting certain filters, like price range, number of bedrooms, or property type?
Can I view virtual tours or high-quality photographs of the properties on this website?
How can I get in touch with an agent or schedule a viewing of a property?
Can I save my favorite properties or set up a personalized search alert?
Are there any resources or guides available on this website for first-time homebuyers?
How does this website stand out from other real estate websites on the market?
Surely, we are not the only existing real estate website. Realtor.ca is a popular Canadian real estate website that serves as a database for property listings across the country as MLS listings. It is owned and operated by the Canadian Real Estate Association (CREA). Understand that we are different and in the best way!
'When it comes to buying, selling or investing in a property, knowledge is power'
At WeKnowOttawa.com we provide you with the most up-to-date and relevant market intel, custom to your unique needs and preferences. Our daily market updates and informative storytelling videos offer you a deeper understanding of the current real estate landscape, giving you a competitive edge in the market.
We also take pride in showcasing our WINNING TEAM CULTURE and exceptional customer experiences, so you can trust that you are working with the best in the business. Our team of expert agents are always ready to help you with personalized guidance and support, ensuring that you have a smooth and stress-free buying or selling experience.
Where did the name - We Know Ottawa - come from?
The name of the website, weknowottawa.com, is rooted in the enduring legacy of the Hamre family. For three generations, the family has honed their craft and dedicated themselves to the pursuit of excellence. Led by the matriarch, Shirley Hamre, the family's values of hard work, dedication, and doing things right have been passed down. The Hamre brothers, buoyed by this tradition, established the website in 2003.
It was with this tradition in mind that the Hamre brothers, Greg & Steve, founded weknowottawa.com. The website's name reflects the family's deep connection to Ottawa and their extensive knowledge of the city's history, culture, and neighborhoods.
Decades of experience and a commitment to doing things the right way have gone into crafting a name that embodies the Hamre family's values. Weknowottawa.com stands as a symbol of the family's determination to uphold the highest standards of craftsmanship and to provide their customers with the best possible service.
In short, weknowottawa.com is more than just a name. It is a reflection of the Hamre family's unwavering dedication to excellence and their deep connection to the city of Ottawa.
"We call it the we know phenomena, and it's actually our website. We know Ottawa, and it attracts lots of eyeballs. It's a very soft, subtle, subtle branding and subtle marketing. It's so well recognized that the RE/MAX marketing team took it and ran it. Nationwide across Canada where we know Toronto, and they went into the U.S
We know Boston, we know Rhode Island, we know San Francisco, and of course we know Ottawa. And they ran with that in Ottawa for over two years on 22 different billboards. And it was our website.
It was a pat on the back for us. We were thrilled. But we've since seen it in the Gulf and textile industry.
Harry Rosen had it. We know golf and lately we've seen a National World, National Bank, HSBC took it as #WeKnowYourWorld. Again, it's that we know phenomena and we know Ottawa. That's actually our website. It goes back to our marketing department, and that marketing is our background and our style, and it's a website that attracts over 20,000 people per month.
That's a lot of eyeballs per month on our website. So we know we've got an outreach across the city of Ottawa, across Canada and the globe, looking at listings, our listings, and that's what we want to do is bring more attention to the homes we sell for our sellers and our clients. My name is Greg Hamre from RE/MAX Affiliates in Ottawa and Hamre Real Estate Team. Marketing is our background. Sales is our expertise."
So why settle for less when you can have the ultimate real estate experience with WeKnowOttawa.com?
Contact us today and let us help you achieve your real estate goals.