Barrhaven
Posted by Leif Olson on Monday, February 22, 2021 at 3:51 PM
By Leif Olson / February 22, 2021
Comment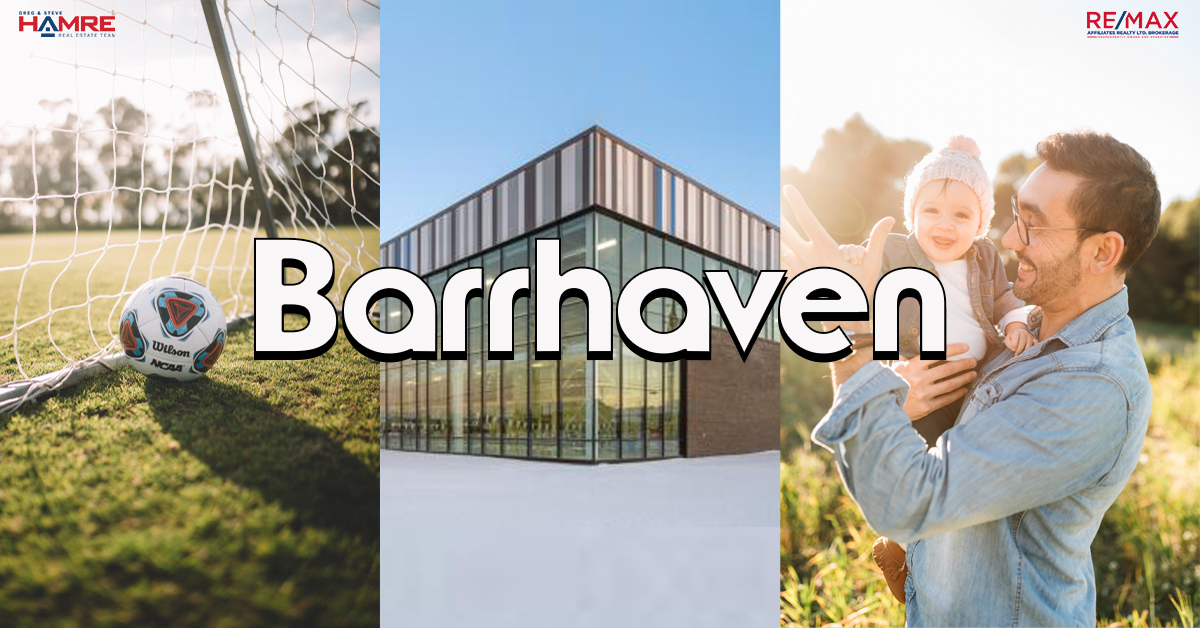 About 17 km southwest of downtown Ottawa is one of the best neighbourhoods in the city: Barrhaven. This one of the fastest growing areas in the city.
Let us take a look at what makes Barrhaven one of the most special places in the entire city!
History
Modern Barrhaven was established in the 1960s, one of a group of new suburbs built outside the Greenbelt from the main city of Ottawa. Building in the area was begun by Mel Barr, for whom the community is named. Barr had originally purchased a 200-acre (0.81 km2) farm with the intent of constructing a horse racing track. However the Rideau Carleton Raceway was built further to the east, and Barr instead decided to develop his land for housing.
Barrhaven subsequently grew rapidly into a community of several tens of thousands of people and evolved into the community that we see today.
Barrhaven BIA
This is a community group that serves the community. This group organizes community events, promotes community and offers resources for people in the area. This group promotes local business and can direct you to the best spot in Barrhaven for all your needs from Driving schools to local eateries.
Groups like this exist in only the best communities and Barrhaven is lucky to have such a strong community group. Living here means you'll get to take full advantage of their programs and enjoy the strong sense of community that they create.
Restaurants and Eateries
The food in Barrhaven is worth driving across the city for! If you live here, however, you'll get to enjoy it any time you want! There is a diverse list of options. From Halibut House to Carmelito Cafe Longfields to Shawarma Kingdom to barBurrito there are some great local options. There is also an abundance of chain restaurant favs such as East Side Mario's, Boston Pizza, and Montana's. There is something for everyone in Barrhaven even delicious plant based options like Copper Branch.
Dinner just got a whole lot better!
Recreation
Barrhaven is approximately bounded to the north by the Greenbelt, to the east by the Rideau River. This means there are lots of opportunities for outdoor recreation. There are many parks and walking trails along the Greenbelt. There is also Stone Bridge Golf Course which is perfect for getting out on the links in the summer.
The Minto Recreation complex also resides in Barrhaven. was recently listed by Chatelaine Magazine as one of the top 10 best indoor pools in Canada! Outside this state-of-the-art facility is an artificial turf sports field designed to meet CFL and FIFA sports standards. Enjoy a swim in one of the best pools in Canada or kick around the soccer ball on a FIFA quality field.
Needless to say Barrhaven has a lot to offer. If you live in Barrhaven be sure to enjoy your neighbourhood. If you're looking to move to Barrhaven you can browse local listings below or contact us to start your search.
For more blogs like this be sure to like us on Facebook.
Let's Talk Barrhaven Real Estate