Bank of Canada Holds Mortgage Rate at Current Historic Low
Posted by Leif Olson on Thursday, July 15, 2021 at 10:15 AM
By Leif Olson / July 15, 2021
Comment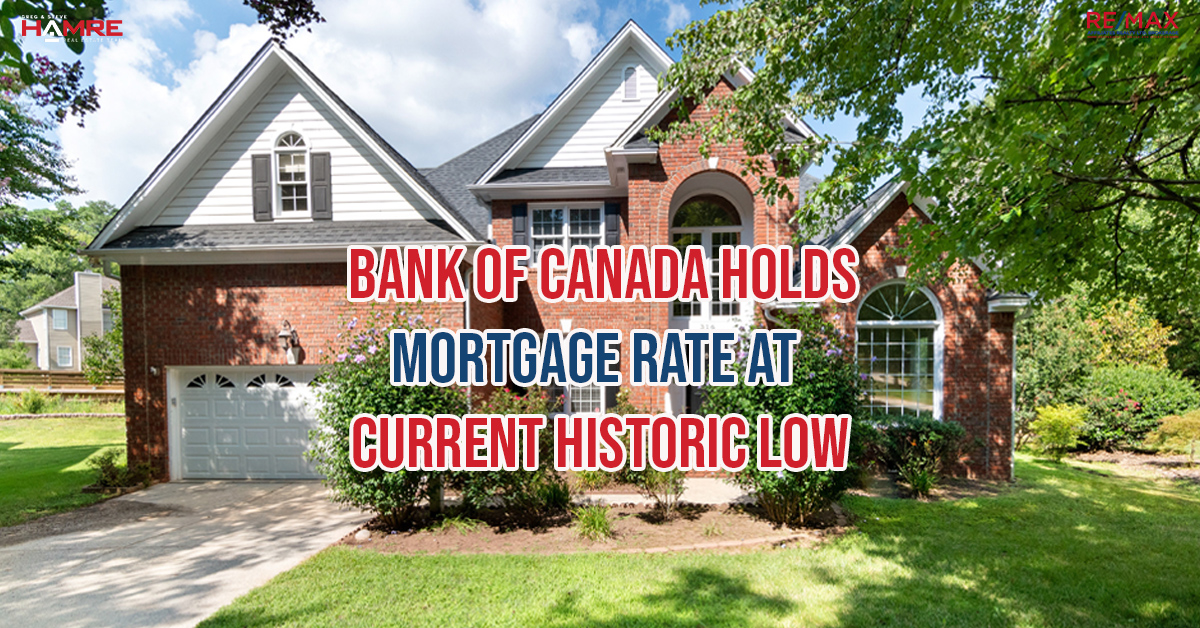 Bank of Canada Holds Mortgage Rate at Current Historic Low
Ottawa and Canada are reopening as we come out of this pandemic. The Bank of Canada announced today that it is maintaining the benchmark rate. The third wave of Covid slowed some economic growth but we can see that recovery is on the horizon. The pandemic has caused structural changes in the economy which continues to make forecasting uncertain.
The Bank has determined that monetary policy is crucial for the recovery of the economy until slack is absorbed and the 2% inflation target is sustainably achieved. They are anticipating reaching this goal in the back half of 2022.
The next rate-setting day is September 8th, 2021.
With rates still HISTORICALLY low, NOW is a great time to get in touch for a review of your mortgage strategy.

It's important to get advice and a professional assessment of your situation if you want to switch your mortgage for a lower rate, need a new mortgage, are renewing, or looking to refinance for debt consolidation, renovations, or other large expenditures.
The ability to refinance and take money out of your current mortgage can give you flexibility. You could renovate, or look for an investment property.
This also means that it is a great time to find a home.
Why not now? To be put in touch with a great mortgage professional reach out to us below. If we can help you make a move, please reach out.