6 Ways to Make Halloween Fun From Home
Posted by Leif Olson on Monday, October 26, 2020 at 2:41 PM
By Leif Olson / October 26, 2020
Comment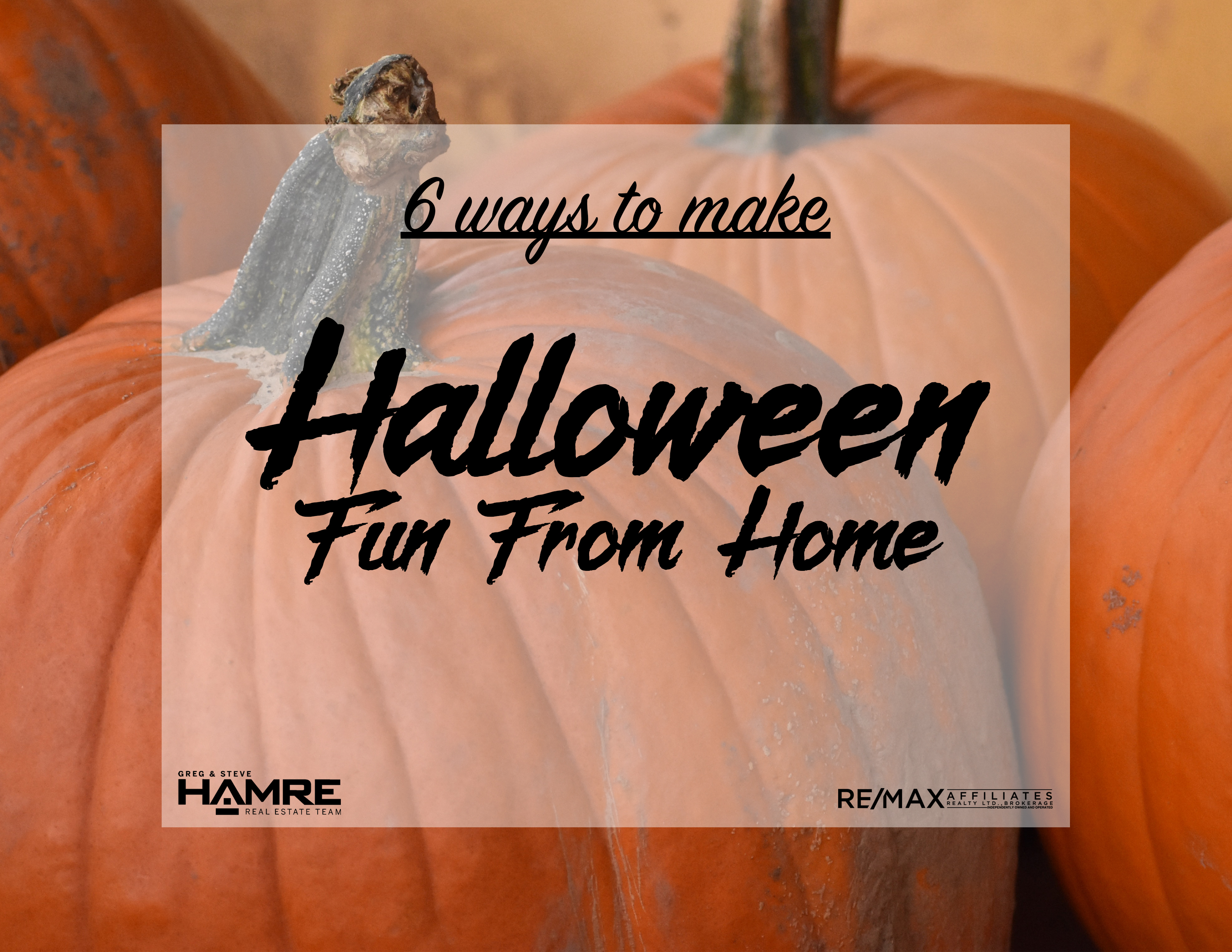 6 Ways to Make Halloween Fun From Home
Halloween might be a little different this year. That does not mean that we can't have some Halloween fun from home. There are plenty of things you can do to enjoy the holiday while being safe. Here are 6 ways to make Halloween fun and safe from home.
1. Find your Treat
Trick or treating could be impossible this year while maintaining safety. There are still fun ways to distribute candy this year. Set up a treat finding hunt in your home, similar to an Easter egg hunt. This is a tried and true way to have some fun and enjoy some treats. Your kids are probably disappointed that they cannot go trick-or-treating but this will be a fun alternative.
2. Decorate
This does not have to be a massive job. Put out some pumpkins. Grab some decorations from a party or dollar store. Set the vibe with some lower lighting. This will put you into a Halloween mindset and allow you to enjoy the holiday.
3. Halloween Movie Time
From Nightmare Before Christmas to Hocus Pocus, there are plenty of great family Halloween titles out there. Cuddle up, open some of those candies, and enjoy a festive movie. This is a great way to enjoy the season while being safe.
4. Wear Your Costume
Yes, you still need to wear a costume. You may not be going out but that is no excuse not to dress up. Make sure that you wear your costume and wear it well. The costume will help it feel like a real Halloween celebration.
5. Virtual Costume Contest
Your costume is on, why not share it with your friends. Consider hosting a virtual costume contest. Give everyone a chance to show off their spooky fits and have a vote to declare a winner. Those bragging rights would feel great so make sure your costume is the best of the best.
6. Taste Test Some Candy
Head to the store and pick up a wide variety of candy. Next, organize a taste test to determine which candy is your favourite. You could also test your pallet with a blind taste test where you attempt to guess what you have just eaten.
There are plenty of other ways to enjoy Halloween from home but these were just a few ways to make Halloween fun this year. Let your imagination run wild and think of your own ways to make Halloween fun. Who knows, maybe you'll even start a new Halloween tradition!
If you're looking for some Fall activities you can click here
For more tips, like us on Facebook.