6 Tips for Fall Time Lawn Care
Posted by Leif Olson on Friday, October 16, 2020 at 10:12 AM
By Leif Olson / October 16, 2020
Comment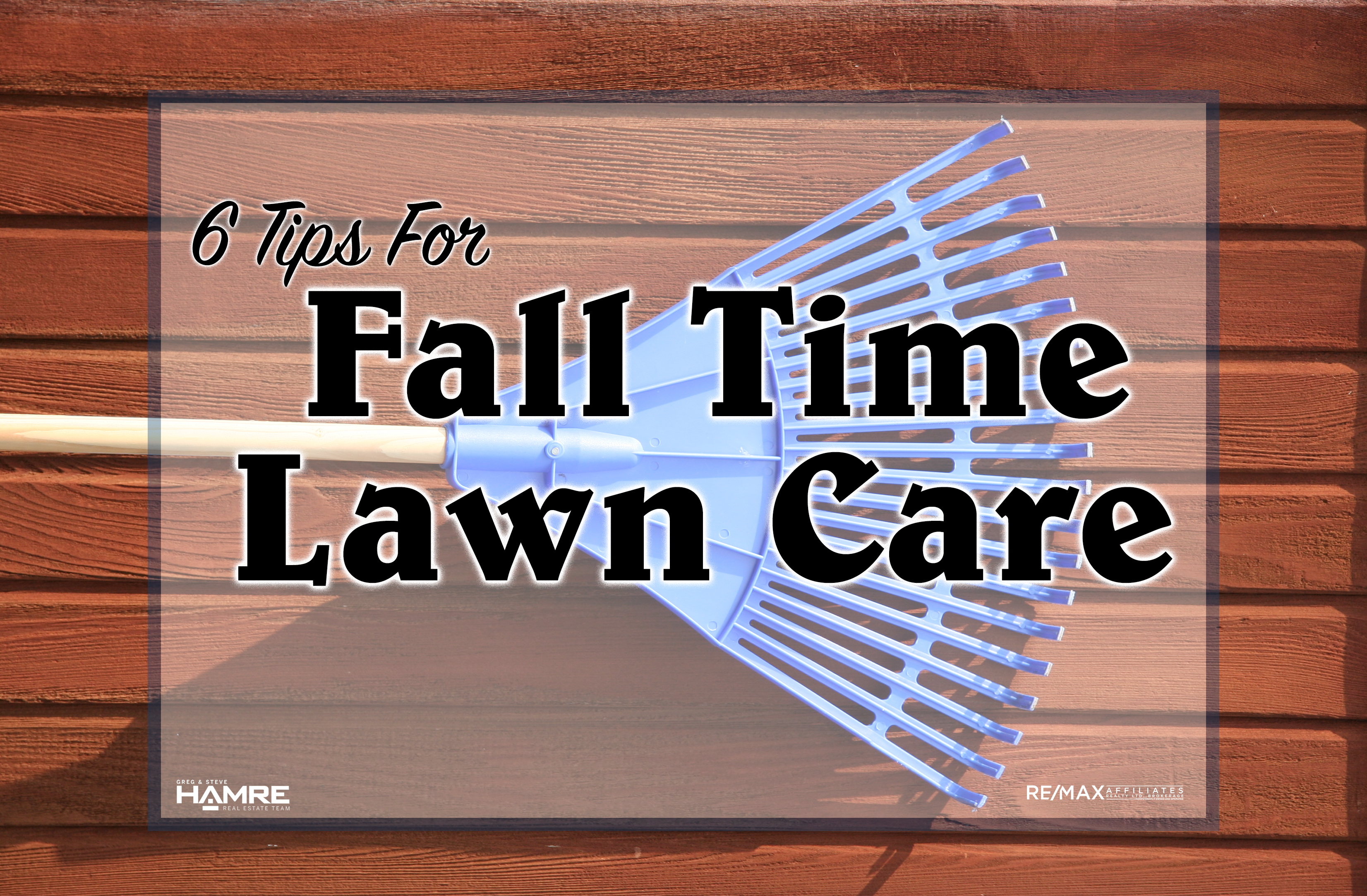 6 Tips for Fall Time Lawn Care
You have probably noticed the colourful leaves that have filled the trees in the Ottawa area. These are beautiful reminders of previous Autumns as well as a reminder that is time to start preparing your lawn for next year. Here are 6 tips to maintain a healthy lawn throughout the Fall and heading into Winter.
1. Rake the Leaves
Now, this does not mean that you must use a rake. You could pick them up with a leaf blower or a ride-on mower as well. The important thing is that you get those leaves up off your lawn before they do damage to the grass below. This can be a tedious job for some, depending on how many trees you have on your property. My recommendation is to grab some headphones and listen to a podcast, music, or the radio and just enjoy your time outside. Raking leaves is not the most exciting activity but it does not have to be the worst either.
2. Keep Your Lawn Watered
This has not been a problem in the Ottawa area lately as we have been experiencing some rain. That being said, Fall can have a tendency to dry up at times. Make sure that your lawn is still getting the water that it needs to strive despite the cooler weather.
3. Keep Your Mower Out
It's not winter just yet! You're going to want to continue mowing your lawn. Keeping the grass short as leaves begin to fall will make it much easier to rake later. The shorter grass prevents you from having to work hard to drag the rake through it. Mowing while there are only a few leaves on the ground will also decrease the number of leaves that you have to rake later. Those first few leaves will be mulched up and help to feed your lawn.
4. Seed and Fertilize
This step should come once you are done raking the leaves. This is an important step to feed your lawn. This will promote new growth that will continue in the Spring. By feeding your lawn now you will be happy to see a fuller lawn develop next year.
5. Stick to the Schedule
Ottawa's first snowfall in 2019 was on November 7th. You're going to want to be done raking by the last week of October and have everything seeded and fertilized at least a week before the snow comes. The first snowfall does not always mean that winter has arrived, as snow will melt and fall again. It is still a good idea to stay ahead of snow as it can be quite difficult to rake frozen leaves.
6. Relax
There is absolutely no reason to get stressed about your yard. Yard maintenance is important but nothing to be worried about. If you're looking for some fun Fall activities you can check our previous blog post here.
For more home-owning tips and ideas be sure to like us on Facebook.