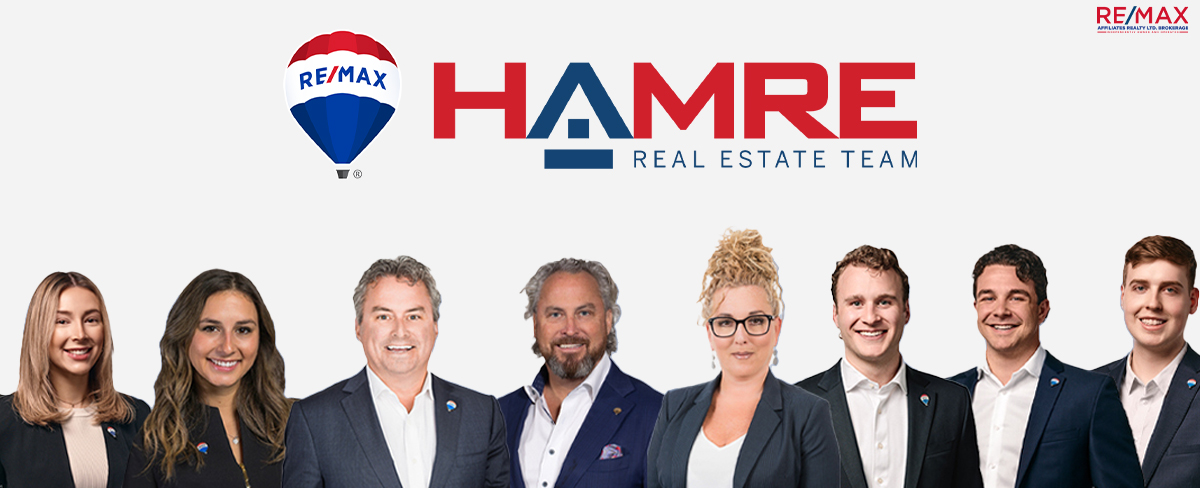 The Hamre Real Estate Team at RE/MAX Affiliates Realty represents the region's finest properties with exceptional skill using the most innovative technologies currently available. They have been inspiring dreams of others in the business of Real Estate in the greater Ottawa, Ontario, Canada area since 1980. Their mission is to deliver a higher level of customer experience by exceeding the goals of their buyers and sellers in the most professional manner possible. Hamre Real Estate Team offers ultimate privacy, security, speed, and efficiency. Their years of full-time experience have given them a clear understanding of the mindset of home buyers and sellers and a thorough understanding of the regional marketplace.
Scroll down to meet the team.
Click on the images for full profiles.