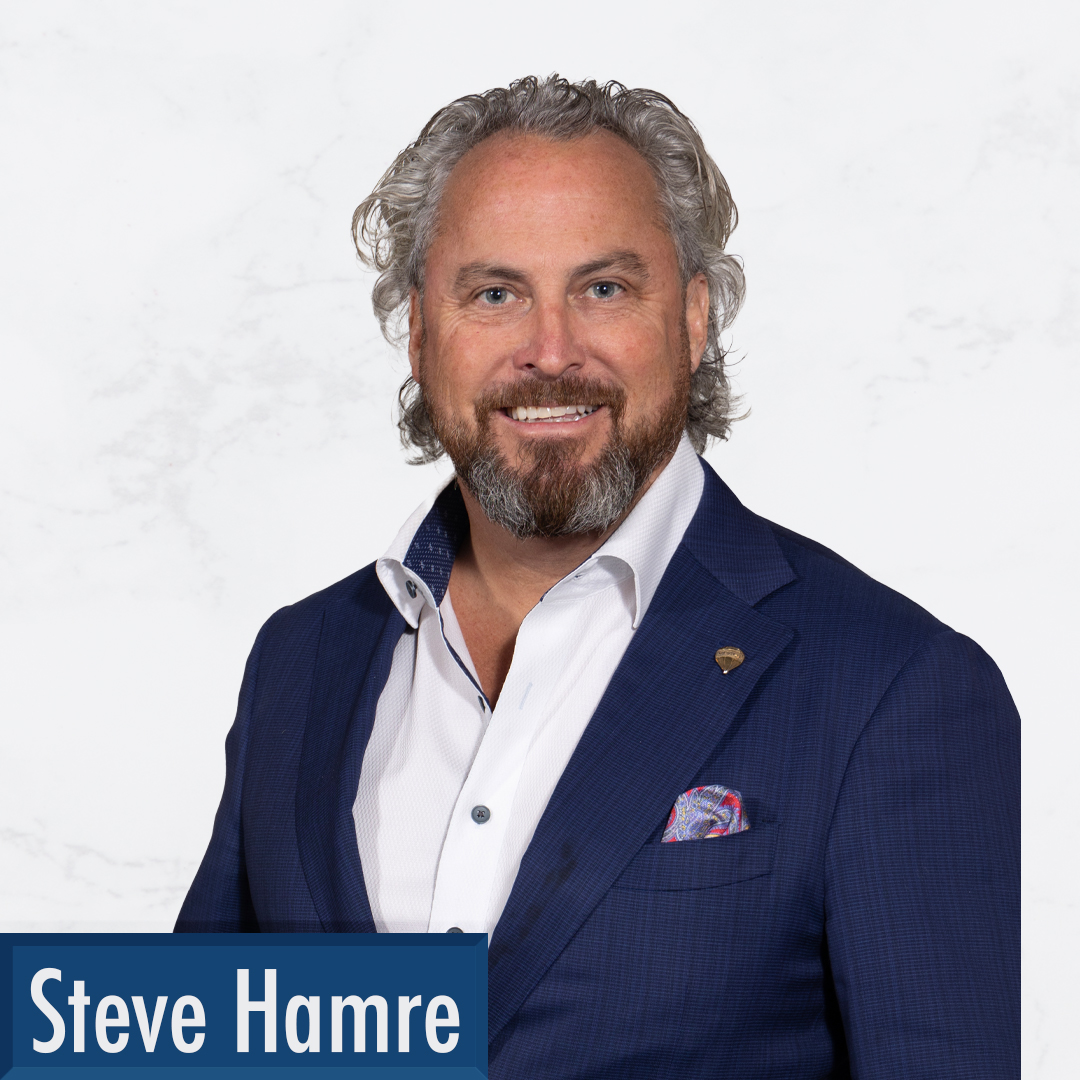 Steve Hamre is a professional who never settles for anything less than excellence. He is known for his unwavering passion and commitment to providing the best service to his clients. With a background in high-tech, Steve is always up-to-date with the latest technology and trends in multimedia marketing, ensuring that his clients receive the best possible marketing strategies for their needs.
One of Steve's strengths is his extensive knowledge of Ottawa. From the best restaurants to the most reputable schools, Steve knows the neighborhoods inside and out. He continually strives to exceed expectations and raise the bar for the real estate industry, which is reflected in his exceptional performance. In 2021, Steve received the RE/MAX Circle of Legends Award, a testament to his outstanding achievements and dedication to his clients.
When you work with Steve, you can trust that he will go the extra mile to ensure that your real estate goals are met. His professionalism and passion for his work make him a top choice for anyone looking to buy or sell property in Ottawa.
Call: (613) 880-1122
Email: [email protected]
Get in Contact With Steve!
Recent Story From Steve Working In The Ottawa Community
Story Telling Video Example That Can Truly Make Your Home Shine
Recent Reviews for Steve!
In the last 20 years, we have made fifteen real estate transactions, each with a different real estate agent. When we decided to sell our custom home on a rural property in the east end of Ottawa, we knew we wanted to work with the best. So... we called Hamre Real Estate Team Re/Max; known as a powerhouse in Ottawa real estate market. Every single interaction with the Hamre Team was professional. Steve Hamre helped us understand the current market conditions. He explained the value of our home and the listing price. He recommended strategies to suit our needs and aimed for top dollar. And, through it all he was patient and sensitive about all the stress and emotions that come with selling a family home. Steve was kind and sincere. He cared about more than just the business of selling a house; a rare find in the real estate industry. And when it came time to shine - Steve and the Hamre Team were best in class!!! The full suite of services (staging, photography, the mix-media advertising, and the technology (e.g. apps for managing house showing schedules, buyer feedback, 3D floor plans) were absolutely outstanding. We sold in record time for above asking! And to sweeten the deal, the offer hit all our preferences without us having to negotiate. Steve had worked with the buyers agent ahead of the offer to make sure our closing date, exclusions and conditions were closely matched! Thanks Steve! Would I recommend the Hamre Real Estate Team to friends and family? You bet! I already have! We are so grateful to Steve for looking out for us! To the whole Hamre Team - a huge thank-you - I know it takes each one of you to make this kind of magic happen!
Craig + Heather -Sellers
This was our third transaction with Steve in two years and every time he exceeded our expectations. The last one was exceptionally smooth since we were not even in town during the showings and sale. Steve expertly set up the sale for competing offers and and the sale price exceeded our expectations by far. Steve then referred us to an excellent real estate agent at our new location in another province.
Martina - Seller
"We Know Ottawa" is a perfect advertisement for the Hamre Real Estate Team. Steve was outstanding from the first time we spoke with him, up until the time he sold our home and he even helped us find a new property!! Steve was very professional, knowledgeable, and eager to help. If you are looking for a real estate agent, look no further than Steve Hamre!!!!
Randy & Lorraine
Steve and his team were indispensable in the sale of our home. This was our first time selling and the attention to detail from Steve and his staging team were critical in the quick sale and fantastic closing price!
Brendan + Jessica - Sellers
The Hamre Team is the most knowledgeable, professional Real Estate team in Ottawa. They really made the whole process simple. They addressed all of our concerns in a timely and efficient manner. They arrange the staging, met with us to discuss a marketing strategy and really made us feel safe and in good hands! Their use of new technologies really sets them apart from the others in the area. I would strongly recommend everyone use this team if you are even considering selling or buying a home in the Ottawa market.
Steve really does know Ottawa!
Rob & Karen - Sellers
Steve was professional throughout the process. He had a professional stager come into our home before the photographer. He checked in and stayed in touch with us before the house became active and during the showings.
Cindy + Dave - Sellers
As first time home buyers the Hamre team really took care of us and exceeded our expectations! Our questions were always answered quickly. Would definitely recommend the Hamre team to anyone looking to buy or sell a home!
Lisa S - Buyer