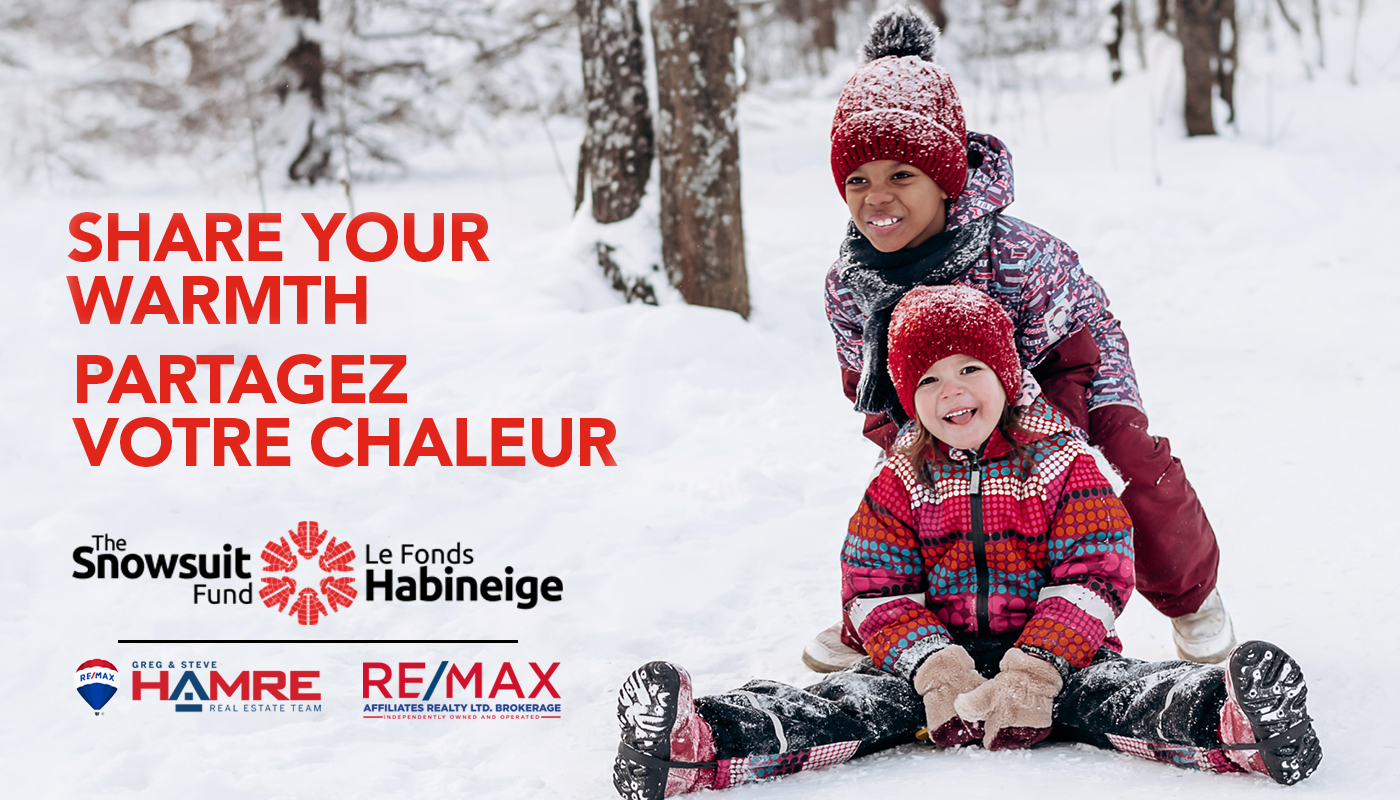 This November we are partnering with local businesses in the community to raise money for the Snowsuit Fund. The Snowsuit Fund is an Ottawa-based charity that helps children in need gain access to snowsuits every winter. This year they are anticipating a demand of 16,000 +. Together we can raise money and collect clean, gently used snowsuits to donate and help fill this demand. We are accepting used snowsuits in donation bins at the locations of our sponsors listed below. You can also donate to the Snowsuit Fund directly under the "Hamre Real Estate Team RE/MAX Affiliates Fund".
To Donate Used Snowsuits
Donation Bin Locations:
Hamre Real Estate Team Office: 1180 Place d'Orléans Dr, Orléans, ON K1C 7K3
Kids Kingdom: 1290 Trim Rd, Orléans, ON K4A 3P7
Sure Print: 2507 St Joseph Blvd, Orléans, ON K1C 1G2
SKINS Derma Care: 7-3712 Innes Rd, Orléans, ON K1W 0C8
To Donate Monetarily
Head to our page on the Snowsuit Fund Website HERE.