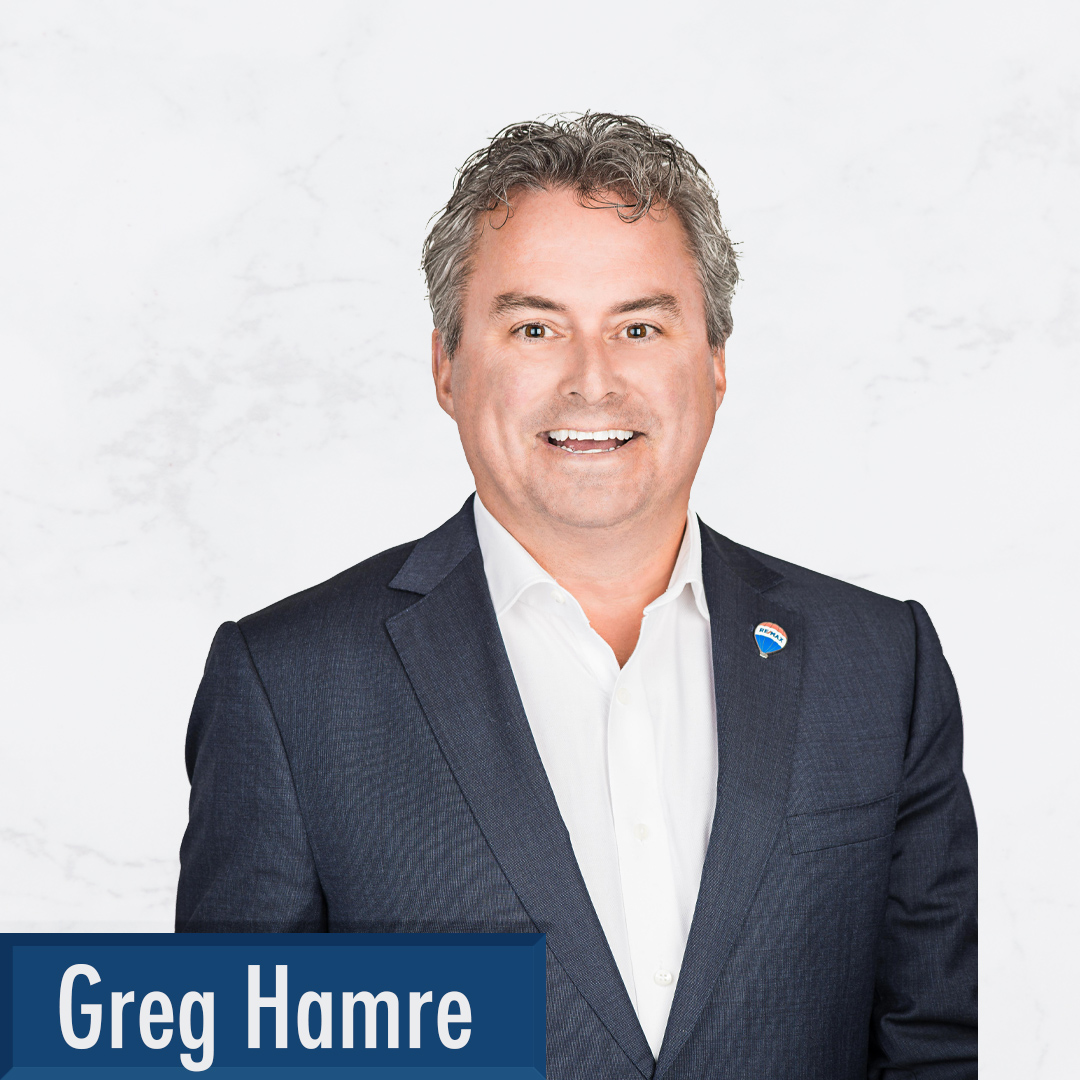 Greg Hamre is passionate about inspiring dreams. Customer satisfaction is his measurement of success. A family first man who treats his clients like family.
Greg prides himself on his extensive attention to detail. Noticing the little things others may miss. He is constantly studying the market and Ottawa to better serve his clients. Greg's innovative marketing strategies are constantly evolving to match the market, and create mass media exposure. If you have a dream he can make it happen.
Recent Story From The Ottawa Real Estate Market
Story Telling Video Example That Can Truly Make Your Home Shine
Recent Reviews for Greg!
Greg was wonderful! He was always available for any questions I had and very patient. He was very polite and respectful of my feelings and worries. I felt like I was his priority I will definitely recommend Greg to everyone who is looking to sell their home. P.S. I even wanted to buy my house when I saw the virtual tour that Greg did !!!
Camille - Seller
Greg Hamre and his team are the consummate professionals. My wife and I have used Greg as our agent on multiple moves over the past 15 years and we trust his knowledge of the real estate market and very importantly, his instincts and negotiation techniques. In our most recent sale, we were unfortunately handicapped by two townhouse units in our immediate courtyard community that were never updated or renovated and drew list and sale prices that we felt did not reflect the true market value of our home. These units were sold a few months before we listed with Greg. Thankfully, Greg could immediately see the love and care that we put into our townhouse/condo and listed our home at a considerably higher value than the other two units recently sold. He brought in a photographer in the late summer knowing that we were interested in selling in the new year and then the photographer took inside photos closer to listing in February. The stager he hired was exceptional and our house looked spacious and prestine. Greg then parlayed his marketing skills into social media and virtual magic. In four days on the market we had 11 in-house showings during a pandemic in the dead of winter. We got an offer immediately that was without conditions and exactly on our list price. We received a letter from the buyers through Greg demonstrating how much they loved our property and we had no choice but to sell to this wonderful family. Horror stories of selling one's house are all too familiar. We did not want that to happen to us. This is why we have used Greg again and again. We trust him and he delivers every time. So should you.
Bruce - Seller
From day 1 it was a pleasure working with Greg. He respected all the Covid-19 protocols when visiting our house. He took time to listen and answer all our questions and explain how to get our house to market. We were especially impressed with the pictures and video he created, that helped explain and visualize the highlights of our property. He definitely helped make the process of selling our house less stressful for us. Thank you and your team Greg.
Dan - Seller
"We are moving from New Brunswick to Ottawa and due to pandemic limitations, it was essential for us to have a realtor we could depend upon.
Greg offered us outstanding service at all parts of the purchasing process. His knowledge of the properties we were considering was invaluable as it enabled us to make a decision on the right property that met our needs.
We were unable to physically view the property and Greg accommodated by doing a video walkthrough on Facetime, which allowed us to see the key features of the condo and immediate area.
We would highly recommend Greg and his team and have appreciated their professional and caring approach in helping us secure our new home. Thank you !! "
Tom Black - Buyer
What can I say more, The fact that Greg is so knowledgeable about the business side of the process when buying, selling and renting, it makes the transaction seamless. Greg knows every region of Greater Ottawa area and was able to guide me and provide insight on my next home. What I love the most about Greg is his friendly stressless approach even when things get complicated needing to consider many factors to make the best decision for you. Also, Greg is extremely well connected and can provide professional references to all services required when moving.
Jean D. - Seller/Buyer
Greg exceeded our expectations, by securing our dream home, and selling our existing home during a pandemic! This was a major logistical challenge, as we were operating under very tight timelines, however, Greg's in-depth knowledge of the Ottawa market, along with his experience and savvy negotiation skills made our dreams become a reality! In both instances, he had a specific strategy, and executed it flawlessly. He communicated his plan clearly, and he was able to answer all of our questions in a timely and efficient manner. He kept us apprised of new developments and explained the possible outcomes at each stage of this process. We extensively researched numerous realtors, however, Greg's reputation and experience convinced us he was the professional who could make things happen. His firm's social media footprint is extensive, which is so vital in today's market. He was able to create tremendous exposure for our existing home, which created a multiple offer situation. He was able to highlight the key features of our home in a clear, concise manner. Our home ended up selling for over asking, in less than 48 hours! My wife and I would highly recommend Greg to anyone who is looking to buy or sell a property in the Ottawa region! You will not be disappointed! From a customer service perspective, we cannot stress how happy we were with this experience!
Brad - Seller & Buyer
Greg was an important part of the buying of our new home and the selling of our current home. In this extremely unpredictable market, Greg's professionalism, experience and dedication allowed us to sit back and enjoy the process without any major stress or worry. He was always there for us when we wanted to view a house, and knew enough to sway us away from places he knew wouldn't be a fit for our family. A Family first man who during this whole process made us feel like we were his family. Greg is a true gentleman, honest and tells you what you need to hear not what you want to hear. We truly appreciated that about him.
Steve Bisson - Buyer & Seller
Greg provided outstanding customer service from start to finish. He has excellent contacts (painters, stager, etc) to get the house in the best showing condition. He is very knowledgeable about comparable properties. This was my sixth real estate transaction with Greg and he has produced outstanding results each time. I am always happy to recommend Greg to friends and family!
Kristina - Seller
From the moment one meets Greg Hamre, you instinctively know that he is looking out for your best interests. He is extremely personable, friendly, caring and reliable. Very quickly you realize that Greg has a solid understanding of marketing real estate. His stellar presentation of our home and property by scripted video attracted much attention. He exudes optimism, confidence and portrays true professionalism. He is one who plans his work and works his plan, until the job is done. We highly recommend Greg Hamre.
Wayne and Deborah McCuen - Sellers