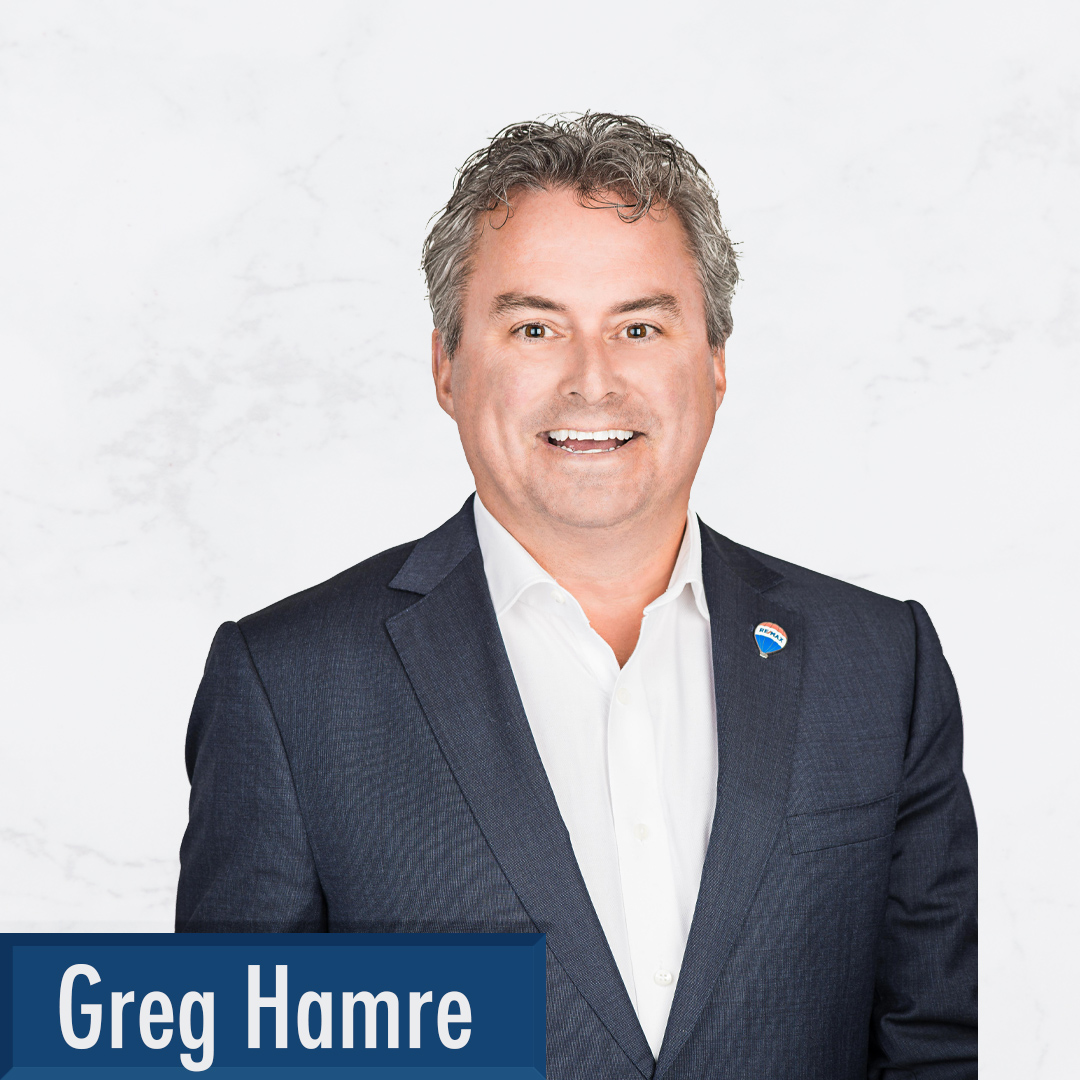 Greg prides himself on his extensive knowledge of the local real estate market, ongoing market trends, and the hot-selling features of a home. His innovative marketing expertise and common sense adds value to the Hamre Team's approach to providing the proper advertising and media exposure.
Recent Story from Greg on the Ottawa Real Estate Market:
Story Telling Video Example That Can Truly Make Your Home Shine
Recent Reviews for Greg!
Greg was wonderful! He was always available for any questions I had and very patient. He was very polite and respectful of my feelings and worries. I felt like I was his priority I will definitely recommend Greg to everyone who is looking to sell their home. P.S. I even wanted to buy my house when I saw the virtual tour that Greg did !!!
Camille - Seller
Greg Hamre and his team are the consummate professionals. My wife and I have used Greg as our agent on multiple moves over the past 15 years and we trust his knowledge of the real estate market and very importantly, his instincts and negotiation techniques. In our most recent sale, we were unfortunately handicapped by two townhouse units in our immediate courtyard community that were never updated or renovated and drew list and sale prices that we felt did not reflect the true market value of our home. These units were sold a few months before we listed with Greg. Thankfully, Greg could immediately see the love and care that we put into our townhouse/condo and listed our home at a considerably higher value than the other two units recently sold. He brought in a photographer in the late summer knowing that we were interested in selling in the new year and then the photographer took inside photos closer to listing in February. The stager he hired was exceptional and our house looked spacious and prestine. Greg then parlayed his marketing skills into social media and virtual magic. In four days on the market we had 11 in-house showings during a pandemic in the dead of winter. We got an offer immediately that was without conditions and exactly on our list price. We received a letter from the buyers through Greg demonstrating how much they loved our property and we had no choice but to sell to this wonderful family. Horror stories of selling one's house are all too familiar. We did not want that to happen to us. This is why we have used Greg again and again. We trust him and he delivers every time. So should you.
Bruce - Seller
From day 1 it was a pleasure working with Greg. He respected all the Covid-19 protocols when visiting our house. He took time to listen and answer all our questions and explain how to get our house to market. We were especially impressed with the pictures and video he created, that helped explain and visualize the highlights of our property. He definitely helped make the process of selling our house less stressful for us. Thank you and your team Greg.
Dan - Seller