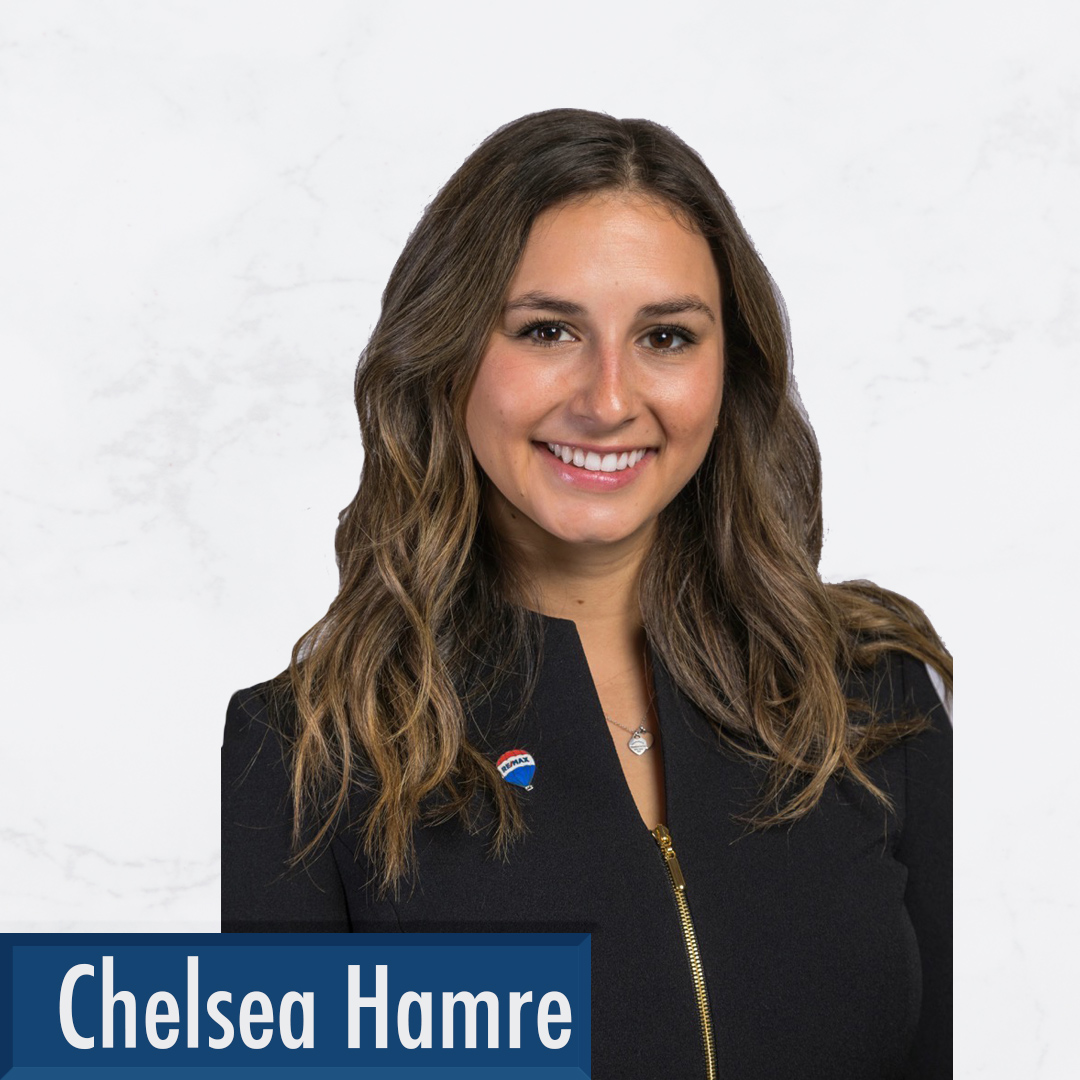 Raised in a Real Estate Family, Chelsea has been immersed in the culture of putting the needs of her clients first. Her enthusiasm, energy, proficiency in French, and previous customer experience are great assets to the Hamre Real Estate Team. After completing her Bachelor of Commerce at the University of Ottawa, she decided to pursue her passion for inspiring the dreams of others in the real estate business.
Recent Story from Chelsea on the Ottawa Real Estate Market:
Story Telling Video Example That Can Truly Make Your Home Shine
Recent Reviews for Chelsea!
Chelsea was an absolute dream to work with. As first time home buyers, my fiancé and I had no idea what to expect and were extremely overwhelmed by the current real estate market. Chelsea was patient as we looked through homes and figured out our wants and our needs. She was incredibly responsive, always messaging back within minutes, and was always positive and encouraging in our interactions. Chelsea always kept us informed and ensured our comfort throughout the entire process. From our experience, it was clear that Chelsea cares for her clients and wants nothing but the best for them. We are very lucky to have been able to work with her and would recommend her to anyone looking in the Ottawa market. Thanks a million for helping us find our perfect first home!
Lisa & Alex - Buyers
Chelsea Hamre was an amazing real estate agent. While looking for a house for my daughters, Chelsea was very helpful and knowledgeable. She took initiative to help find a neighbourhood that was safe to live in for two young girls. She kept regular contact with us and was very easy to get a hold of. We were very pleased with our experience with Chelsea and highly recommend her as an agent for someone who is new in the area.
David - Buyer
Chelsea had this on lock. We looked at 4 houses and we had our dream home within 2 weeks of starting our search and in a market like we have in Ottawa right now, that blew our expectations out of the water. Chelsea was very knowledgeable and guided us through the process with ease. I give her a 5 out of 5 all the way!
Charles + Kelly - Buyers
I was very anxious about selling my home and moving during the pandemic, especially since I wasn't going to be in Ottawa for viewings, the close date, etc. I really needed to work with someone I could trust, and who could take the lead each step of the way. I found Chelsea's bio online, I was looking for a young, female, professional like myself, and she was that and so much more. She provided excellent advice and guidance and it was a joy to work with the contractors she recommended. In every case, they had worked with her and her family since the company started. It made me feel like I was amongst friends and that I could be honest and transparent about any nerves or concerns. My home sold immediately and well above asking, all while I was out of town. We met via phone, Zoom, and Chelsea's video updates were a unique and thoughtful touch. I have only positive things to say about my experience, reach out to Chelsea, you won't be disappointed!
Meghan - Seller
I'm so thankful to of crossed paths with Chelsea! I expected it to take a while to list my home, but she was so quick in every aspect! My house was staged, photographed and listed within a matter of days. The best part? There was then a SOLD sign, again, only a few days later. Chelsea was extremely professional and supportive during the entire process, as selling a home can be quite emotional! I really appreciated the fact that Chelsea included a stager before the photographer came in and the fact that she (Chelsea) showed up every day on social media platforms until my home was sold. Chelsea was constantly sharing my home and every time I turned to an app, I would see some type of sponsored ad or video she created herself. I have sold a few houses before and I've never had an agent provide me with the apps Chelsea did! I was given a Showings app that allowed me to easily confirm showing times, read feedback from those coming through and more. Though my home is now sold, Chelsea is still in contact with me to set up movers, change addresses, etc! All of this is done with her online platform, very user-friendly. It's no secret that the market in 2021 is next level insanity so having a knowledgeable agent with an actual game plan was a huge advantage! Knowing the market is crazy, and that my house would sell, I was actually considering selling it without an agent. However, I'm beyond grateful to of hired Chelsea as she brought in HUNDREDS of thousands of dollars more than I would've been able to achieve on my own as I was going to undervalue my property on listing price, simply because I wasn't educated about the current comps. Thank you Chelsea for all of your hard work, patience and understanding during this pivotal time in my life, my son and I are very excited for our next chapter!
Chelsea Mason - Seller
To say that Chelsea exceeded our expectations would be an understatement. From day one of our search for our first home to grow our family, Chelsea was responsive, knowledgeable, professional and friendly. With a particular location in mind, Chelsea was patient in helping us find the perfect one, and then helping us navigate the competitive market once it came time to place our offer. We are so grateful to have worked with Chelsea throughout this experience and we would definitely recommend her to anyone looking to sell or purchase a home. Thanks so much, Chelsea!
First Time Homebuyers
As first time home buyer I could not of asked for someone better than Chelsea. She was always available to us and would answer all are question at all times of the day (Very quick to reply as well). Chelsea is not just great at her job but is an awesome person! She made our search easy and was able to find something we loved in this crazy market. We highly recommend her !
Martin - Buyer
We had a great experience buying our first house with Chelsea as our agent. We had recently moved to Ottawa and she was able to help guide us through the process with her knowledge of the various neighborhoods and market trends. Chelsea has a great positive energy, which is awesome when going through the stressful process of buying property! She would always respond very quickly to our emails or texts. Couldn't recommend Chelsea enough! Do yourself a favour and get in touch with her!
Sebastien - Buyer
Get in Contact with Chelsea