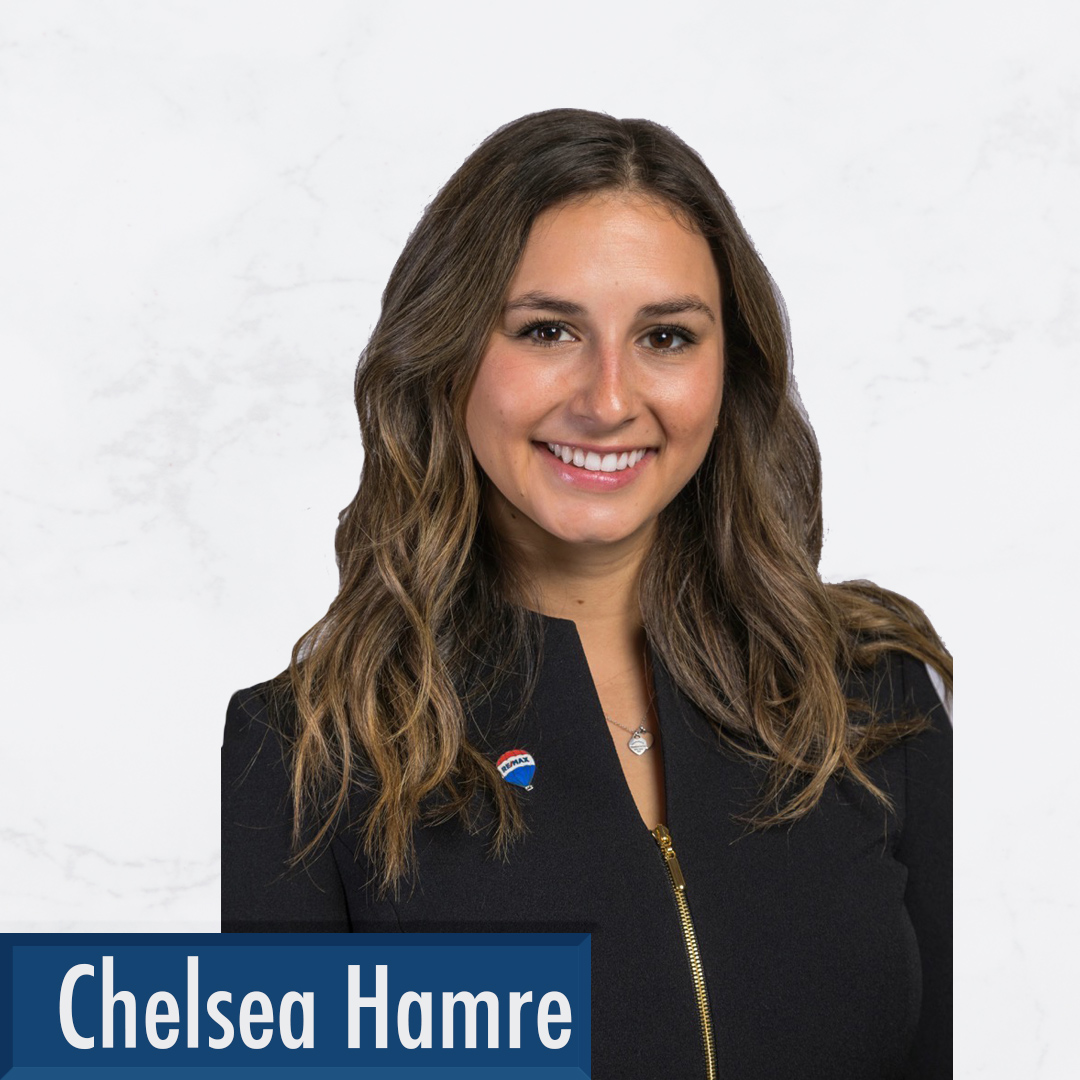 Born and raised in Ottawa but recognized across North America for her achievements in real estate. Chelsea Hamre is a third-generation REALTOR® whose energetic and passionate approach to inspiring dreams has lead her to become a growing success. She is a District Leader of the RE/MAX Young Professional's Network. Chelsea was also a guest speaker at National conferences for Crush It in Real Estate in the United States, Inman Connect, and RE/MAX Canada. Recognized for her ability to lead in the real estate industry, care for others and to strive for excellence, in 2021 Chelsea Hamre was awarded the RE/MAX Spirit of Canada Award. Chelsea continues to raise the bar and elevate her game. In 2022 she was recognized as one of RE/MAX Canada's Top 30 Under 30 and was welcomed to the RE/MAX Hall Of Fame. She is bilingual, proficient in video technology and multi-media marketing. All of this gives Chelsea and her clients an unfair advantage.
Call: (613) 868-3551
Email: [email protected]
Recent Story From The Ottawa Real Estate Market
Story Telling Video Example That Can Truly Make Your Home Shine
Recent Reviews For Chelsea Hamre
I relocate for professional reasons regularly. I have worked with every type of realtor there is. I found Chealsea by researching top rated Ottawa realtors online, phone interviewed with her and then actually used her for my house hunting and purchase. She is the best I've ever worked with. Knowledgeable on the markets and area. Has a great team behind her and just worked hard for us. We spent many long days together and finally found the right house. We wound up in a multiple offer scenario and I believe it was Chelsea's ability to professionally establish rapport with the selling agent that won us that competition. Her work and attitude is impeccable. I could not say enough - I highly recommend her.
- Relocating across Canada - Simon Pillay
"I don't even know where to begin. Chels has been so patient with me from the second I knew it was time I get into the market. She knew my budget from the get go and promised me that no matter what, we were going to find my dream home at a price that would work for me, even in this crazy Ottawa market. She was always there to answer my panicked texts and phone calls, stressing about the overwhelming experience of becoming a first time home buyer. Every single time, she would kindly remind me that "everything happens for a reason" and that "if it's meant to be, it'll be". This girl has been more than my real estate agent. She has been a confidante, a shoulder to cry on and most of all, a FRIEND. This whole process has been nothing short of seamless. Chels has genuinely made my dream of becoming a home owner come true and I can't think of ANYONE I would've rather have by my side through this once in a lifetime experience. Forever grateful — thanks for everything!"
- FTHB Julia
Chelsea was wonderful to deal with! She make herself available to ensure you can visit homes on your schedule which made it very easy! She definitely knows the market/pricing and can negotiate her way into making sure you win the house. I will definitely use Chelsea again and will recommend her to everyone I know!
- Eric David - Buyer
From the moment they answered the phone when we called, the Hamre group was fantastic! With Chelsea, we bought our forever home and sold our beloved home efficiently. Chelsea was very personable, professional, and knowledgeable. We got the sense that she also very much enjoys her work. We felt in good hands immediately and for good reason. The communication was always conducted in a timely matter and the information was clear. We were never left with questions or ambiguity. The timeframes and the scheduling were always respected. Within a few weeks (as some home renovations were underway) and some good hard work our family is very pleased to be moving onto a new phase. Thank you Chelsea and the team for making our dream a reality!
Sarah & Mark - Sold & Bought
Working with Chelsea was a breeze! Throughout our entire buying and selling process Chelsea was extremely knowledgeable, attentive, and responsive. She listened to our vision for our home and advocated for us fiercely in finding and attaining our dream home. Chelsea answered all of our questions and always made herself available for times that best fit our busy schedule. We were blown away by the attention and care we received throughout this process. I will be recommending Chelsea to everyone we know who is looking to buy or sell their home - thank you Chelsea for helping us find our dream home! - Buy/Sell - Andrea & Kyle
Andrea & Kyle - Buy/Sell -
I'm so thankful to of crossed paths with Chelsea! I expected it to take a while to list my home, but she was so quick in every aspect! My house was staged, photographed and listed within a matter of days. The best part? There was then a SOLD sign, again, only a few days later. Chelsea was extremely professional and supportive during the entire process, as selling a home can be quite emotional! I really appreciated the fact that Chelsea included a stager before the photographer came in and the fact that she (Chelsea) showed up every day on social media platforms until my home was sold. Chelsea was constantly sharing my home and every time I turned to an app, I would see some type of sponsored ad or video she created herself. I have sold a few houses before and I've never had an agent provide me with the apps Chelsea did! I was given a Showings app that allowed me to easily confirm showing times, read feedback from those coming through and more. Though my home is now sold, Chelsea is still in contact with me to set up movers, change addresses, etc! All of this is done with her online platform, very user-friendly. It's no secret that the market in 2021 is next level insanity so having a knowledgeable agent with an actual game plan was a huge advantage! Knowing the market is crazy, and that my house would sell, I was actually considering selling it without an agent. However, I'm beyond grateful to of hired Chelsea as she brought in HUNDREDS of thousands of dollars more than I would've been able to achieve on my own as I was going to undervalue my property on listing price, simply because I wasn't educated about the current comps. Thank you Chelsea for all of your hard work, patience and understanding during this pivotal time in my life, my son and I are very excited for our next chapter!
Chelsea Mason - Seller