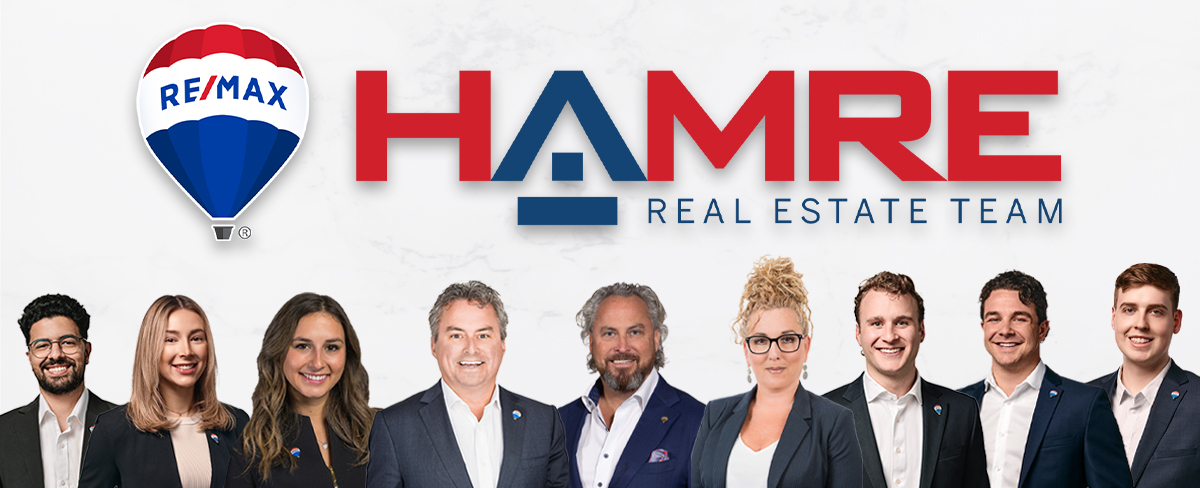 The Hamre Real Estate Team at RE/MAX Affiliates Realty represents the region's finest properties with exceptional skill using the most innovative technologies currently available. They have been inspiring dreams of others in the business of Real Estate in the greater Ottawa, Ontario, Canada area since 1980. Their mission is to deliver a higher level of customer experience by exceeding the goals of their buyers and sellers in the most professional manner possible. Hamre Real Estate Team offers ultimate privacy, security, speed, and efficiency. Their years of full-time experience have given them a clear understanding of the mindset of home buyers and sellers and a thorough understanding of the regional marketplace.
They know Ottawa and everything about it. They are well connected as well as being proud supporters in the community. They are full-service realtors from start to finish. They are always on the leading edge of technology and are up to date on the latest approach to marketing, with the highest level of visibility, in the most effective approach possible.
They make it easy to buy and/or sell a home in Ottawa with more exposure, higher-value options, and less hassle. They have done it thousands of times already. This is not a hobby for the Hamre Team, they take it seriously and strive to take the lead on all their negotiations. They are skilled and experienced in putting the deal together right the first time.
The family name "Hamre" (pronounces Ham-ree) is a well-known name in real estate and recognized across the country as one of Ottawa's most recognized names in the real estate business. Consistently, ranked in the top 100 RE/MAX teams in Canada for over 20 years. They are still raising the bar year after year.